Valvoline Champ4T is India's first 8% more fuel efficient engine oil, allows bikers to ride 2000 km more in a year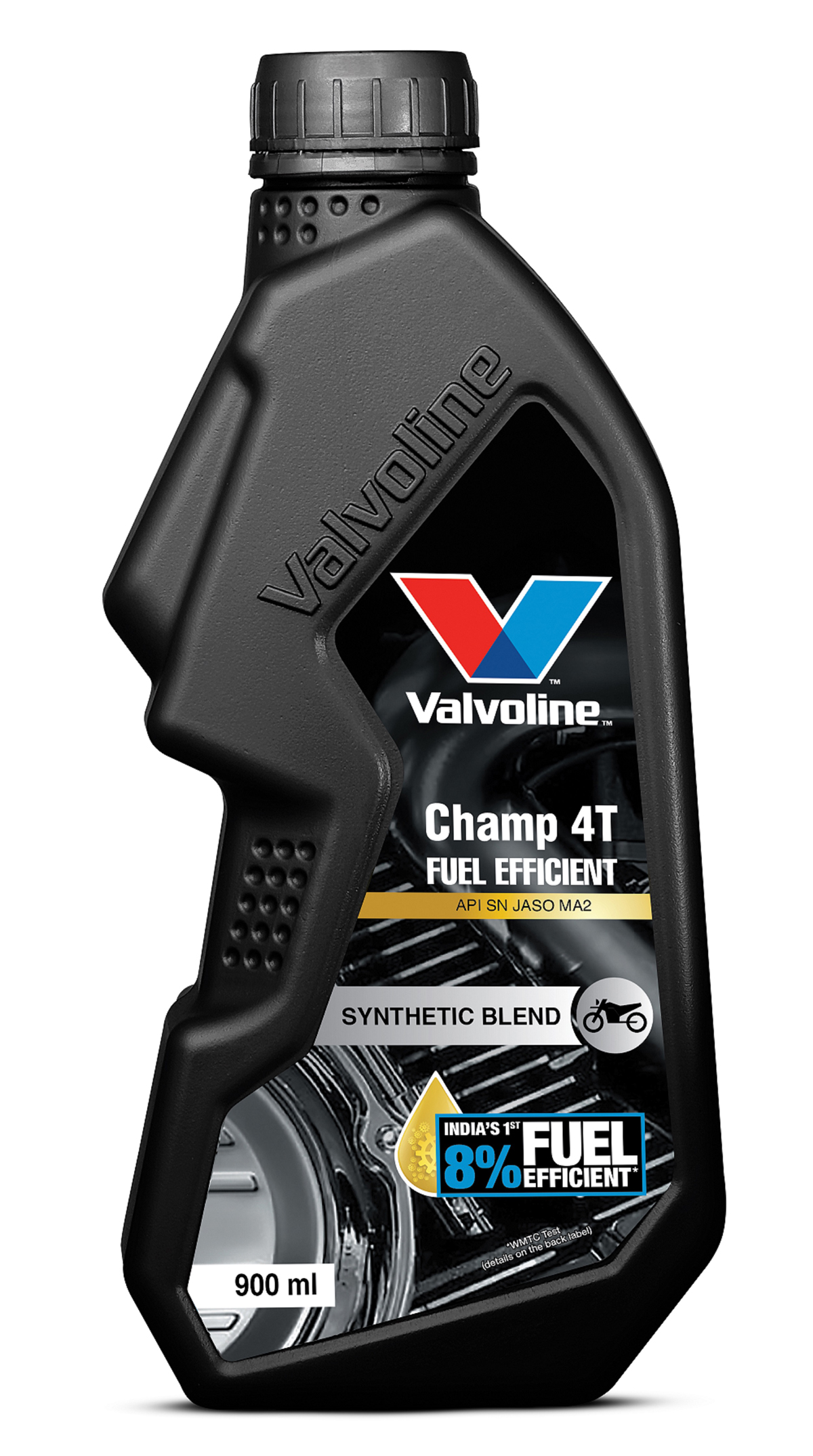 Valvoline Cummins India, the Original Engine Oil maker and a leading global lubricant manufacturer, introduces Champ 4T Fuel Efficient which is engineered to enhance fuel efficiency by 8%, based on test conducted by World Motorcycle Test Cycle (WMTC) at a reputed institute during the year 2021.
The above innovation shall allow bikers to ride up to 2000 km more in a year translating into an additional month's ride.
Champ 4T fuel efficient is a high quality 4-stroke engine oil that meets the requirements of all leading motorcycles up to 125CC and suitable for all generation of bikes, old or new. With the help of Fuel-Efficient Formula (FEF), the engine oil resists extreme heat and oil thickening for peak engine efficiency. It provides superior protection and performance for motorcycles under all operating conditions. With the launch of this product, the brand has also made FEF technology accessible to all.
Speaking on the launch of the innovative product, Mr. Sandeep Kalia, MD & CEO of Valvoline Cummins India JV, said: "150 years ago, Valvoline brought the world's first branded engine oil; we have been reinventing it ever since. Champ 4T Fuel Efficient is the result of our continuous research and innovation in bringing industry first products. We worked on this innovation basis the insight of our core TG who are more demanding due to the current macro-economic conditions that are impacting their life. We brought to him the innovation that is meaningful and will touch the life of a biker. The path breaking technology in fuel efficiency and added advantage will surely disrupt the industry."
He added: "We are a passionate customer-centric brand that is quick to meet customer demands through our products and are committed to continue in the future"
Valvoline Champ 4T Fuel Efficient has been introduced with the American Petroleum Institute (API) SN and Japanese Automotive Standards Organization (JASO) – MA2 specifications. It will be available in two pack sizes 900 ml & 1L suited to meet consumer needs.