Filter manufacturer Elofic owes its success to a diverse customer base. With performance-driven products, the company has kept to its commitments over the course of its more than 70 years of manufacturing filtration and lubricating solutions for a sizeable Indian and international clientele of OEMs. Rajesh Rajgor interviewed the company's top management to know more about their product and growth strategies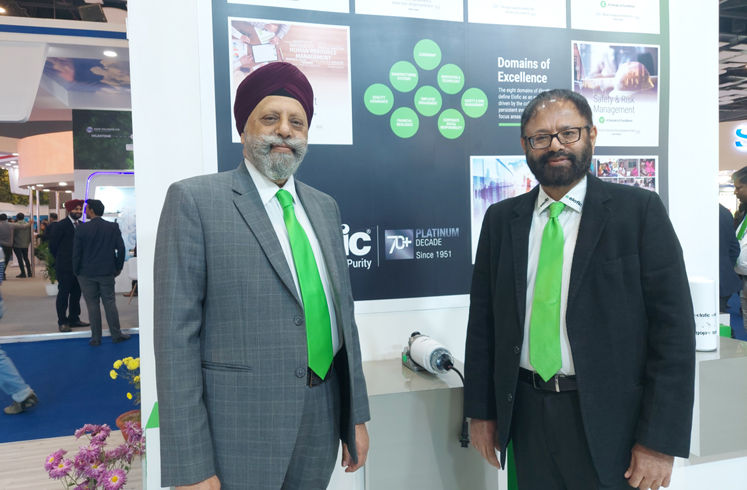 One of the biggest manufacturers of filters in India, Elofic offers a full line of lubricants and filters. Elofic is a brand that inspires trust with a history spanning more than 70 years, a workforce of more than 1,200 professionals spread across six cutting-edge manufacturing facilities in India's Faridabad (Haryana), Nalagarh (Himachal Pradesh) and Hosur (Tamil Nadu), and a clientele that includes Fortune 1000 blue chip companies. Oil filters, air filters, fuel filters, hydraulic filters, coolants, lubricants and grease are among the filtration and lubrication items that Elofic provides.
"We have all the products needed in a range of new and vintage automobiles. We are demonstrating our capacity to create a variety of new media types, including nano fibre, melt-blown, synthetic blends and other media types that can be used to create filters with a better efficiency. Today's market demands products with significantly higher performance filters and a lot bigger dust-holding capacity and we have the potential to produce the same," said Vice Chairman and Joint Managing Director K D Sahni.
Elofic manufactures more than 85 million filters yearly. Its selection of oil, air, fuel and hydraulic filters has won the support of numerous OEMs and aftermarket clients on a global scale. Chairman and Managing Director M B Sahni outlined Elofic's fundamental success philosophy by saying, "We always put ourselves in the position of our associates, whether it is a retailer, distributor or direct client. We must establish a win-win scenario that benefits all of our clients, not just the aftermarket. We have a policy of constant improvement and place high value on client input and market needs."
EV Solution and Innovative Methods
Elofic is collaborating with an OEM and IIT Delhi to produce a variety of EV filters. "It is a fallacy that only ICE vehicles need filters and that EVs don't actually need them. However, we are collaborating with academics and an OEM to develop filtrations for battery fumes, transmission oil and coolant fumes," informed K D Sahni. OEMs, OEs and aftermarket customers both domestically and internationally rely on and deeply trust Elofic. This results in a constant increase in dedication to quality and goods that actually meet international standards.
To do this, Elofic has a top-notch testing and validation system that allows it to verify all the inputs and outputs of filters in accordance with various JIS, SAE, ISO and OEM standards. Any engine will run at its best and have a long lifespan thanks to a high-quality filter. Elofic makes filters that are renowned for their effectiveness and quality around the world in accordance with this concept. Throughout the manufacturing chain, strict statistics-based quality assurance techniques are used.
Using a cross-functional strategy, a group of highly skilled engineers and technicians dedicate themselves to achieving complete customer satisfaction. Their growing supplies to OEs and OEMs, both domestic and international, are testimony of the same. Currently, Elofic generates 45% of its revenue from exports, a majority of which comes from US' OEMs. "At the moment, we have two warehouses in the US and we work on a JIT basis to provide service and components to the customers. Kawasaki USA recently recognised us as the best supplier of the year – one of our major accomplishments among international suppliers," M B Sahni said.