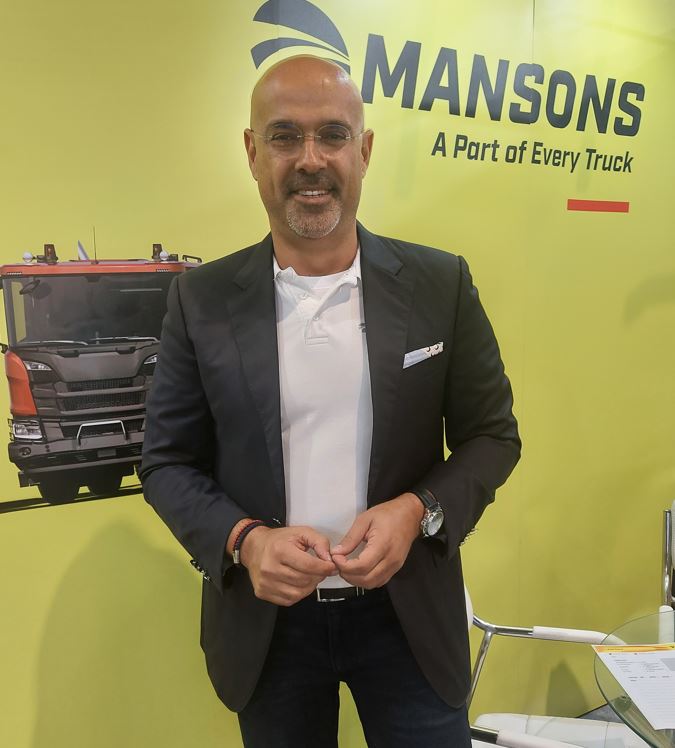 With the help of digitisation and high-quality products, Mansons, a prominent supplier of a demanding combination of safety-critical axle, suspension, cabin NVH and metal-formed components to numerous reputable OEMs worldwide, effectively satisfies the needs of its distributors and fleet operators. Rajesh Rajgor chats with Mansons International President Gautam Khanduja to learn more about their efforts in these fields
Fleet owners are very interested in Mansons' efforts to improve their vehicle components. These are located in places where vehicle downtime can be minimised. India has a large spread of mining, transportation and road construction activities, which results in the need for fleets' higher uptime. According to Mansons' International President Gautam Khanduja, "Fleets have unique requirements for front steering, kingpin repair sets, drive links and steering control. The BS VI series is obviously the most significant that we cater to, but we have tooled up the entire range for the modern Indian vehicle."
"We have completed the range for rear axle control and reengineered tools because anti-vibration is our area of expertise. Therefore, v-rods, torque rods and stabiliser links are crucial parts that frequently need to be replaced," he added during an interaction at Auto Exp 2023. Mansons is pleased with the products they have been providing because they meet the fleets' top priority of having the best uptime. "We are thrilled to cater to any fleet's core requirement of optimum vehicle utilisation with faster material turnaround, making sure that the product is available across the country in the shortest amount of time. Additionally, we can meet these demands much more effectively as a company given how India's transportation system is operating in logistics," Khanduja said.
Digitisation is an additional element that the business has skilfully included into its overall strategy. Mansons has tried to make it possible because the majority of people prefer mobile devices for news and information. "Customers want to broadcast important messages to their fleets, distributors and drivers. The e-commerce platform includes all this information because customers need to know where the loads are. Everything a consumer needs right now is available on the app and we have a very robust offering for our distributors in terms of product availability, material location, order fill rates, back orders and issuing of invoices," explained Khanduja.
Evolving OEM Relations and Growing Aftermarket
Mansons is an aftermarket business that has added manufacturing verticals as part of its expansion. The company procures its own supplies, makes its own rubber and carries out its own stampings. "The OEMs are aware of the incredibly high-quality products we have built within these verticals because we have our own forging unit and eight manufacturing divisions. More and more OEMs approach us and want us to supply to them because they know we already provide aftermarket solutions. Our relationship with the OEMs is therefore quite intriguing to us. We have been passing information back to them and now that they are aware of the build quality for India, they recognise the value we can provide thanks to our own research and testing. Thus, it's been a very interesting adventure that has constantly been evolving," Khanduja said.
Mansons' aftermarket business has been expanding as a result of its experience and the management is optimistic about 2023 and beyond. "In the past year we have doubled in size and are developing a very solid roadmap. For 2023–24, we have a pretty solid plan in place. We experienced approximately 40% growth in the global aftermarket and anticipate continuing this trend. The demand for truck and trailer parts is very high worldwide. We are really thrilled about the direction the company is taking as well as the manner in which the global sales team is informing us of sales figures and trends. We have a very bullish outlook for the future and anticipate a very successful year," Khanduja concluded.