A well-known company in the bearing sector, RMP Bearings Ltd. is expanding its product line to provide value engineering to both current and potential customers in several vehicle segments. Managing Director Miten Makwana discussed the company's goals for the automotive sector in an exclusive conversation with Rajesh Rajgor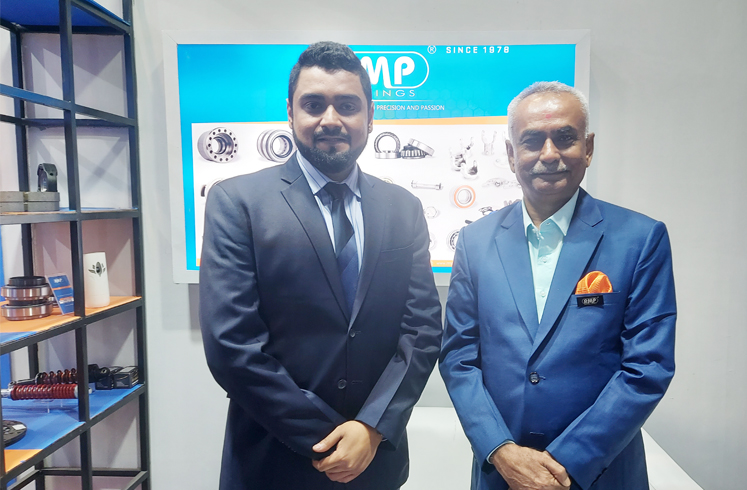 RMP Bearings has been working on new product demands for the past two years and has established collaborations with numerous OEMs in India and, specifically, international markets. Along with bearings, other components used in shaft transmission, electric vehicle (EV) motors and other systems have also undergone diversification. "We are putting more of an emphasis on environmentally safe items. We wish to contribute our own efforts to the development of automobile solutions that satisfy OEM requirements for carbon neutrality and zero emissions," said Miten Makwana, Managing Director, RMP Bearings.
"We are working hard to value engineer our products in a way that reduces friction and increases efficiency. We are concentrating on electric vehicles and commercial vehicles, both of which place a lot of attention on these factors," he added. RMP Bearings concentrates on several markets and market segments in order to accurately determine the product application for the vehicle. The company's philosophy is to focus on the demands of the client as being essential to every creation. "We are collaborating with a few foreign OEMs in the US as the market shifts to electric vehicles on account of government initiatives," Makwana said.
"And we are completing numerous new projects for them in addition to passenger cars, LCVs, and HCVs. We will reveal these specific products, which will be quite helpful in the automotive market, in the forthcoming years," he further stated. When asked if the company planned to ramp up capabilities or if the new product developments would put pressure on the current manufacturing setup, Makwana said the aim is to enhance investments. "We are currently operating at 87% of our production capacity and yet have 13% excess. We will invest roughly USD 2.3 million over the next two years to purchase new machinery from Germany and Japan in order to fulfil the order books we now have in hand," he said.
"Demands and order books that are full till 2024 will be satisfied by this. We have seen an average 30% yearly rise in our sales and we would like to keep up the momentum," he elaborated. Thanks to its accuracy and value engineering, the company, whose 55% of sales come from OEMs and 45% from the aftermarket segment, has received quality approvals from customers abroad. "Our new product development team is working on more than 178 distinct items with a focus on those being developed and researched by foreign OEMs," Makwana informed.

Value Engineering
RMP Bearings feels that significant value engineering has gone into the creation of each product and various testing methods are used whenever a new product is developed. "We attempt to build the testing facility internally while also doing outdoor tests. This enables us to gather information about the product so that we can always improve it. Our main goal is to share more quality control with our clients so they won't have to figure it out on their own or devote their entire engineering team to just one product," Makwana shared. The company has already given 58 products to OEM testing facilities abroad. And that's a sign of the times to come!