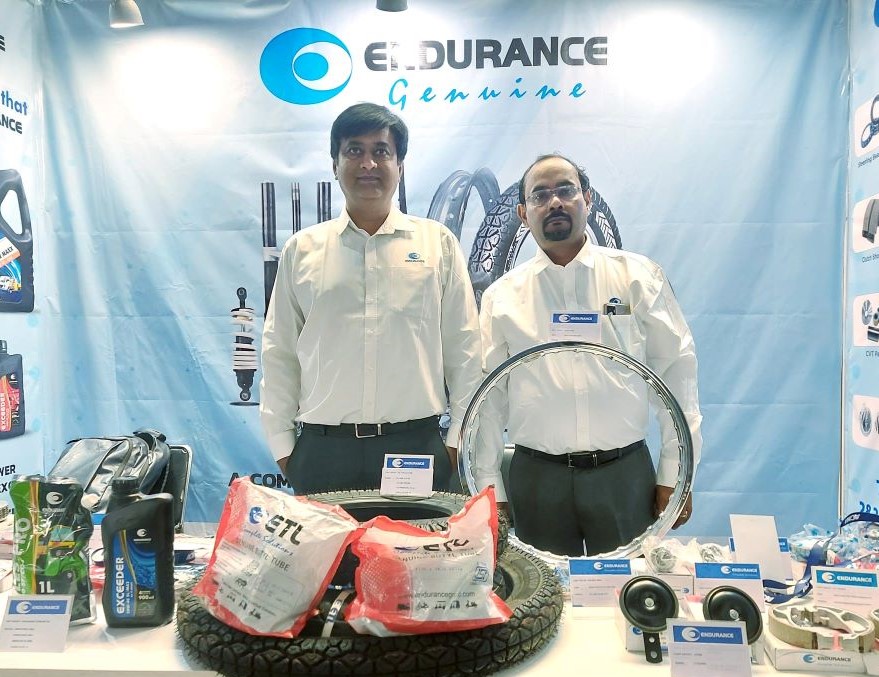 ACMA Auto Components Aftermarket Show, Indore
Endurance Technologies showcased an array of products at their booth, including horns, brake shoes, camshaft parts, CVT parts, silencers, and wheel rims. These products gained recognition for their exceptional quality and innovative features. With a focus on meeting market demands and providing comprehensive solutions, the company displayed its commitment to addressing the needs of its customers in the aftermarket segment. Their strong presence in the two and three-wheeler industry, along with their substantial turnover and expertise in engine patterns, positioned them as a leading player in the market. They aspired to have their products featured in every global two-wheeler manufacturer, aiming to become an essential component in their manufacturing processes.
With an extensive distribution network comprising approximately 400 distributors throughout India, Endurance Technologies emphasized the crucial role of retailers. Recognizing the significance of retailers in the aftermarket, they understood that their products were vital for ensuring the smooth operation of retail shops. By maintaining a robust network of distributors and retailers, Endurance Technologies aims to maximize the accessibility and availability of their products to cater to the needs of a wide range of customers in the market.