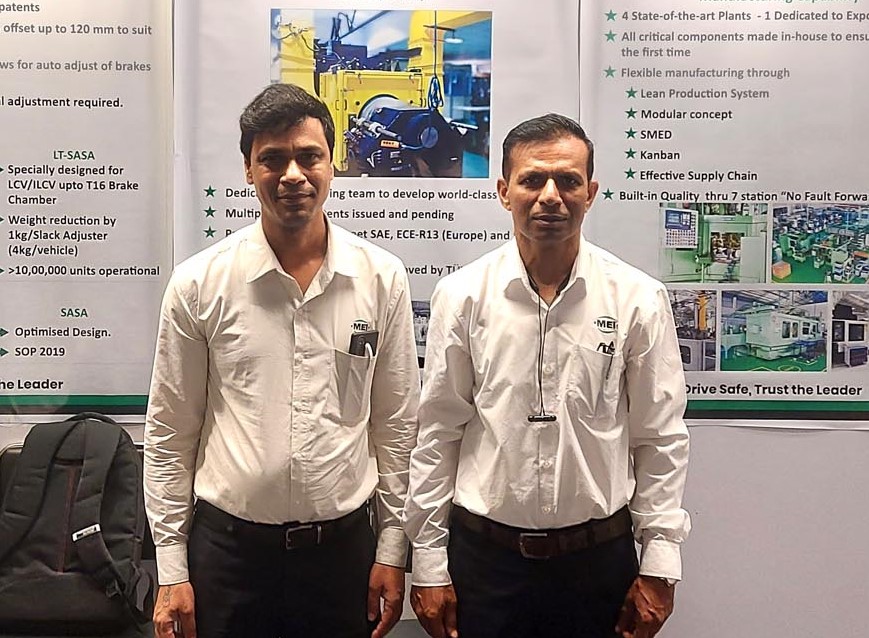 ACMA Auto Components Aftermarket Show, Indore
MEI (Madras Engineering Industries Ltd.) showcased a diverse range of offerings in the aftermarket segment. Their main products are clutch plates, along with clutch boosters and brake pads for commercial vehicles. They also displayed smaller products like diaphragms and hose pipes. MEI provides repair kits for easy maintenance and repair of their products. Their distribution network includes six pan-India distributors, local dealers, and supply to state transports and other government and private institutions.
MEI's participation in the aftermarket show aims to showcase their products to a wide audience, including mechanics, retailers, and wholesalers. Dhananjay Rout, a representative of MEI, felt that the show provides a platform for people to physically see and experience their products. MEI values the opportunity to connect with potential customers and promote their offerings.