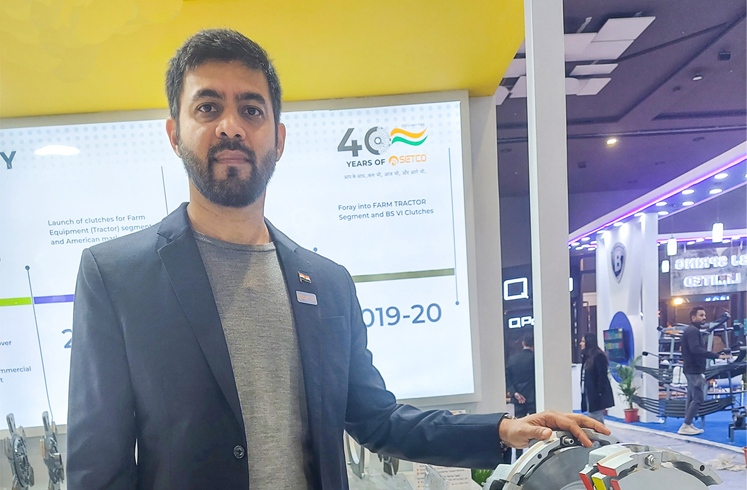 One of the most premium manufacturers of clutches for commercial vehicles, Setco Auto Systems was excited to be at the Auto Expo Component 2023 show post a hiatus of three years. Rajesh Rajgor spoke to the company's top management about new products, emerging technologies and the roadmap for the future
Setco Auto Systems showcased its bouquet of offerings right from the pull and push type clutches to concentric slave cylinders at the Auto Expo Components trade show. Udit Sheth, Vice Chairman, Setco Auto Systems (P) Ltd., said: "We are very happy to be here with our strong team that has worked very hard in the last few months to put all of this together. We want all our distributors, garage owners, mechanics, and retailers as well as OE customers to have a first-hand experience of our products and capabilities and engage with us for a beneficial experience."
While the automotive industry is transitioning to electric vehicles (EVs), the commercial vehicle (CV) industry, especially the trucks, are still at the level of BS VI diesel engines. "Be it tractors or trucks in domestic or global countries, we have different types of clutches which are compliant to their emission standards. Our main goal is to also suppress noise, vibration and harshness (NVH) and focus more on driver happiness, comfort and the overall vehicle turnaround time that goes on to make the vehicle more efficient and improves its uptime," shared Sheth.
Partners in Progress
While already being the top choice for OEMs, Setco Auto Systems is the most sought-after brand in the aftermarket. The company consistently maintains regular stock month after month and provides retailers and distributors with an adequate supply of its products. In the upcoming three to four years it expects to grow exponentially as a result of its entry into the tractor and light commercial vehicle (LCV) markets. "We constantly evaluate and study how we can give better service to the end customers. Right from manufacturing in-house to backward integration to leading the company forwards is what is needed," Sheth said.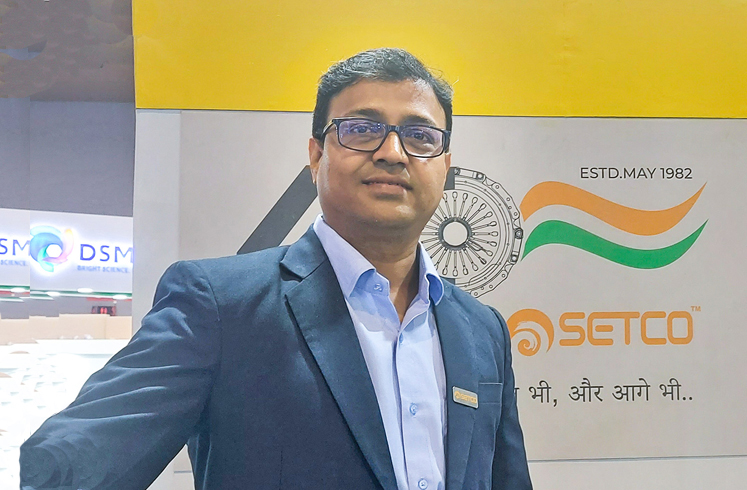 "We have a new CEO in S Siva Arvinth and we are streamlining things with new strategies and preparing for the next level of growth," he added. Setco Auto Systems is a business that has been in the market for 40 years and is a strong advocate of innovation and excellence. The company is optimistic about the truck segment's demand recovery and looks forward to serving as a leading catalyst for the OEM and aftermarket needs both domestically and abroad. "We have introduced a few new products that we are patenting and introducing to the market, such as a complete clutch with a double life," Sheth said.
"We brought about 600+ garage mechanics to our plant from and near Delhi, the National Capital Region, Bulandshahr, Agra, Jaipur and Jodhpur and explained to them our products and innovations. Distributors from all across the nation, retailers and all our OEMs with their research and development and purchase teams paid us a visit. This helped them understand the technologies that go into the making of our products and how they make vehicles more efficient," he added.
—
"Auto Expo Component 2023 has been very beneficial for us and we look forward to further innovations and being a catalyst to the requirements of the industry," CEO Siva Arvinth said.
—
Road Ahead
The automotive business has undergone significant upheaval in the last 10 years. Future electric vehicle sales in passenger cars, two-wheelers and three-wheelers will be quite robust. Commercial vehicles would still be powered by fuel-efficient diesel engines or alternative fuels, but clutches would be more necessary than they are now. "Even if EVs will make up 33% of all the cars and CVs produced by 2030, there will still be a huge market for clutches because India would require 300-400 thousand vehicles annually. We are optimistic about growth because these vehicles will also require aftermarket assistance," said Harish Sheth, Chairman and Managing Director of Setco Auto Systems.