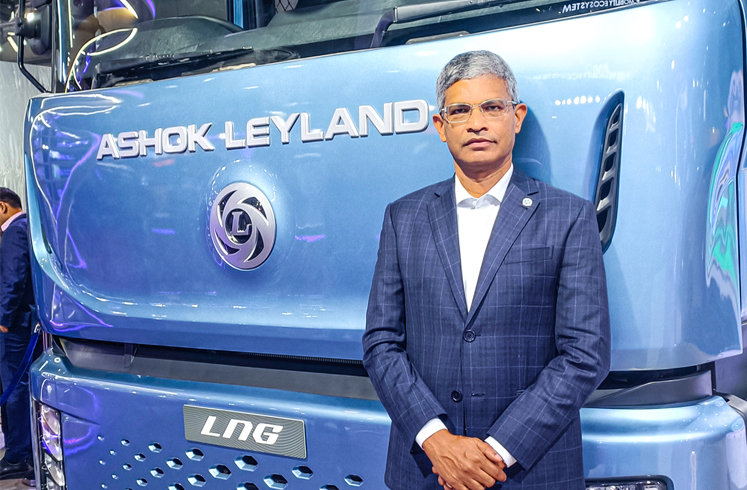 Dr. N Saravanan, President and Chief Technology Officer, Ashok Leyland, talks exclusively to N. Balasubramanian, on the company's exciting product showcase and market roadmap for alternative fuel vehicles
New Products on Display
What we are showing here is the entire gamut of alternative fuels and energy systems, all the way from CNG, LNG to battery-electric vehicles and more. We have two flavours of H2 – one is a H2 ICE truck and the other a H2 fuel cell electric vehicle. We also have a concept of a 14-seater passenger vehicle based on the DOST platform powered by a CNG engine for which we see a potential in segments like last-mile commute, feeder bus, etc. We also have a heavy truck with 55-ton GVW powered by an LNG engine with tank capacity enough to cover 1,000 km in a single fill. So basically we have the entire range to showcase what all could be done in alternative fuels.
Different Solutions for Different Applications
I think for the commercial vehicle segment, we will see multiple fuel options that will be driven by specific applications. One could argue that a battery-electric vehicle may not be applicable to a heavy truck segment but if you look at tractors that run at ports within a contained area, they can easily be electrified. It is going to be very application dependent, so we might see a battery electric truck for a transit tractor application or an LNG truck operating in mines or as a long-distance vehicle, a H2 fuel cell for some other application. The market will no longer be homogenous and will be a fragmented, segment-based, application-based, and customer-based one.
Overall Ecosystem Readiness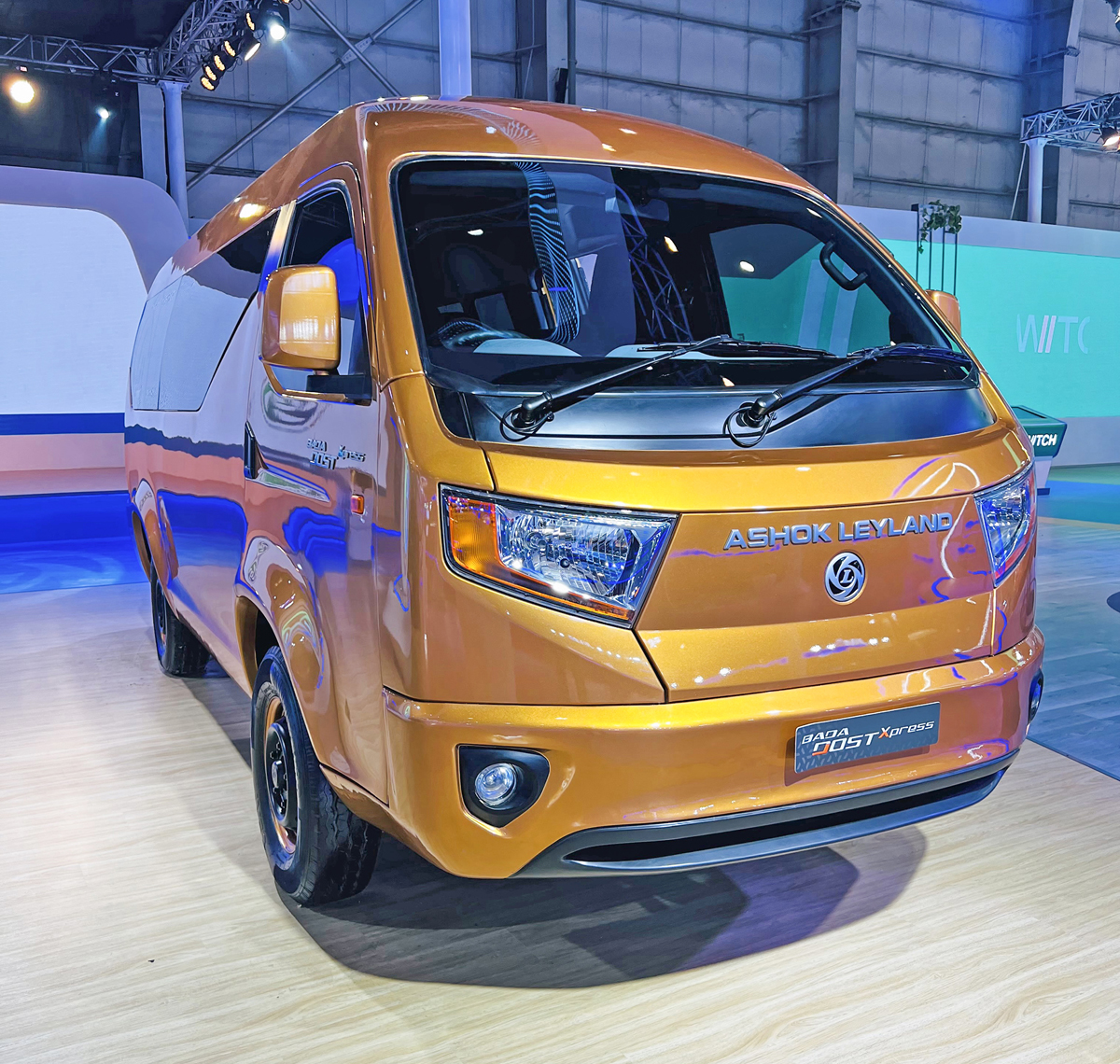 Yes, the bigger question is not the technology readiness on the product side but the ecosystem readiness. What we will probably see is pockets of availability of necessary infrastructure – charging station at some locations, H2 / LNG stations at some points and so on. Whether it is driven by the government or by natural economics where a fleet operator sees better profit with a particular technology, we will have to wait and see. It is still evolving which is why no one is able to commit and say which technology will take off. If someone comes in, say, with a strong H2 supply chain and penetrate the market, then it may take off faster. But there is no such thing as bad technology at this point in time; it all depends on the overall ecosystem.
Future of Traditional ICE Vehicles
Absolutely, there is no scenario where we can envision the traditional ICE is going to die in the next 10-15 years. We might start seeing erosion in some segments but the core will remain diesel, there's no doubt about it.