The showcased products included localised solutions for electric vehicles, vehicle electronics, light-weighting, comfort and safety. The company also highlighted its foray into the aftermarket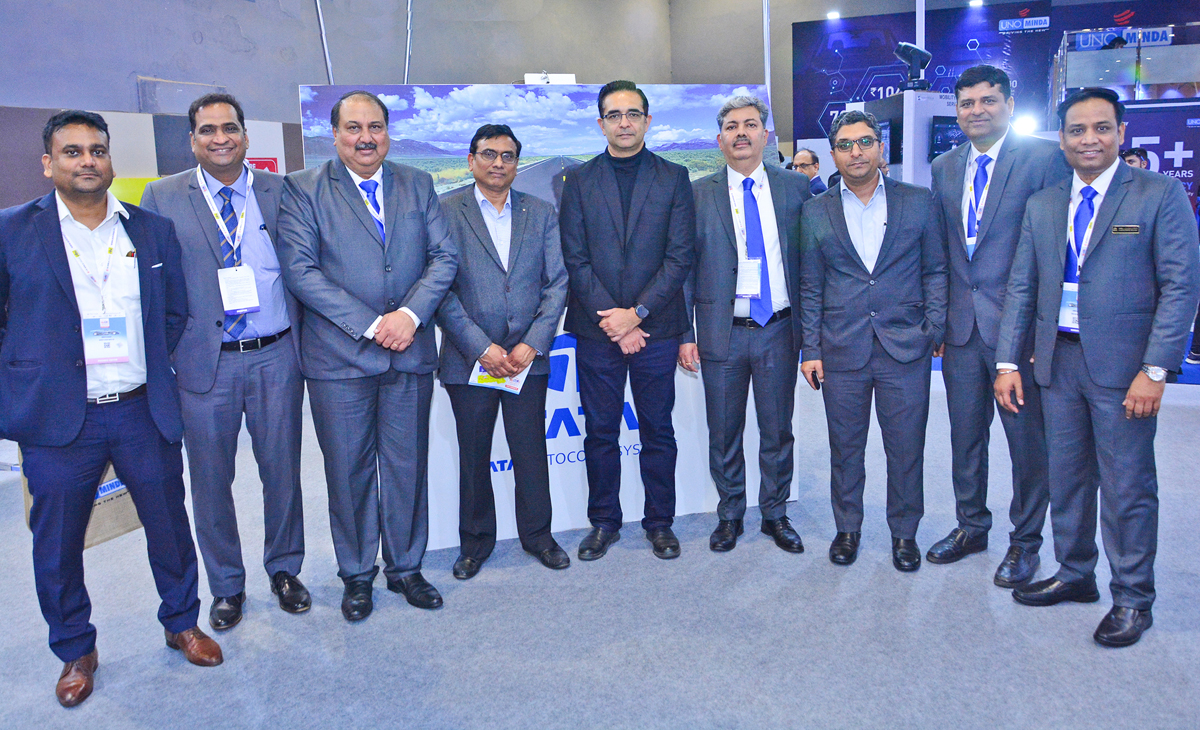 Tata AutoComp Systems Limited impressed visitors with a large display of the latest technologies at its group pavilion. The key emphasis was on high-end technological solutions for electric vehicles, high-efficiency thermal management, light-weighting solutions, enhanced comfort and safety. Tata AutoComp Systems has been a pioneer in building a large portfolio required to support electric vehicles across all segments of the automobile industry – right from passenger vehicles, commercial vehicles, two and three-wheelers, buses and even tractors.
The company displayed a wide range of parts that it has already localised and is offering to the EV segment. Tata AutoComp Systems has also been developing lightweight products and solutions that enable the electric vehicles to enhance the range as well as increase fuel efficiency of ICE engine vehicles across various segments. It also displayed various products that aim to enhance the aesthetics, haptics, safety and comfort of the customers. Besides the products offered by Tata Green Batteries, Tata AutoComp Systems is now making forays into the aftermarket segment.
Pioneering Technologies
Some the offerings to the aftermarket were showcased during the expo. Speaking on the occasion, Arvind Goel, Managing Director and CEO, Tata AutoComp Systems, said, "We have always been a pioneer in introducing cutting-edge technology to our customers. We have displayed select technologies that we have already developed or are working on and would like to offer to our OEM customers. Our aim is to achieve as much localisation as possible and we are demonstrating our design, engineering and manufacturing strength as a full-service supplier across various domains."
"Some of our new offerings are in the areas of vehicle and power electronics, which are developed by us for the Indian automotive industry," he added. The EV products showcased included the Li-Ion battery pack, BMS and motors. The display included parts of the EV drivetrain which have been localised by Tata AutoComp Systems, such as the battery tray, plastic cell module carriers, cooling tubes and the battery cover. In fact, Tata AutoComp Systems has a patent for producing RFI-compliant battery cover in sheet moulded composites.
Focus on Electric Vehicles
It also had on display a range of motors for EVs including the motor, controller, reducer and integrated drivetrain. Tata AutoComp Systems also displayed some products that it is working on and will soon be launched in the market, which include the DC-DC converter, off-board charger, reducer as well as some products which will be part of vehicle electronics. As regards thermal management, Tata AutoComp Systems showcased its prowess in engine cooling systems, HVAC and passenger comfort management, as well as cooling modules for battery and various components required in the EV drivetrain.
It also gave visitors insights into the company's range of e-compressors, battery cooling plates, chillers, LTR radiators and other cooling modules. Tata AutoComp Systems is a pioneer in offering light-weighting solutions made from sheet moulded composites. On display were various offerings that enable the commercial vehicle industry as well as the tractor industry on light-weighting. Some specific solutions used in EVs were also on display. To meet the increasing demand of customers for enhanced aesthetics, superior haptics and better comfort and safety, Tata AutoComp Systems has designed and developed various technologies that improve the look and feel of the interiors of the vehicle.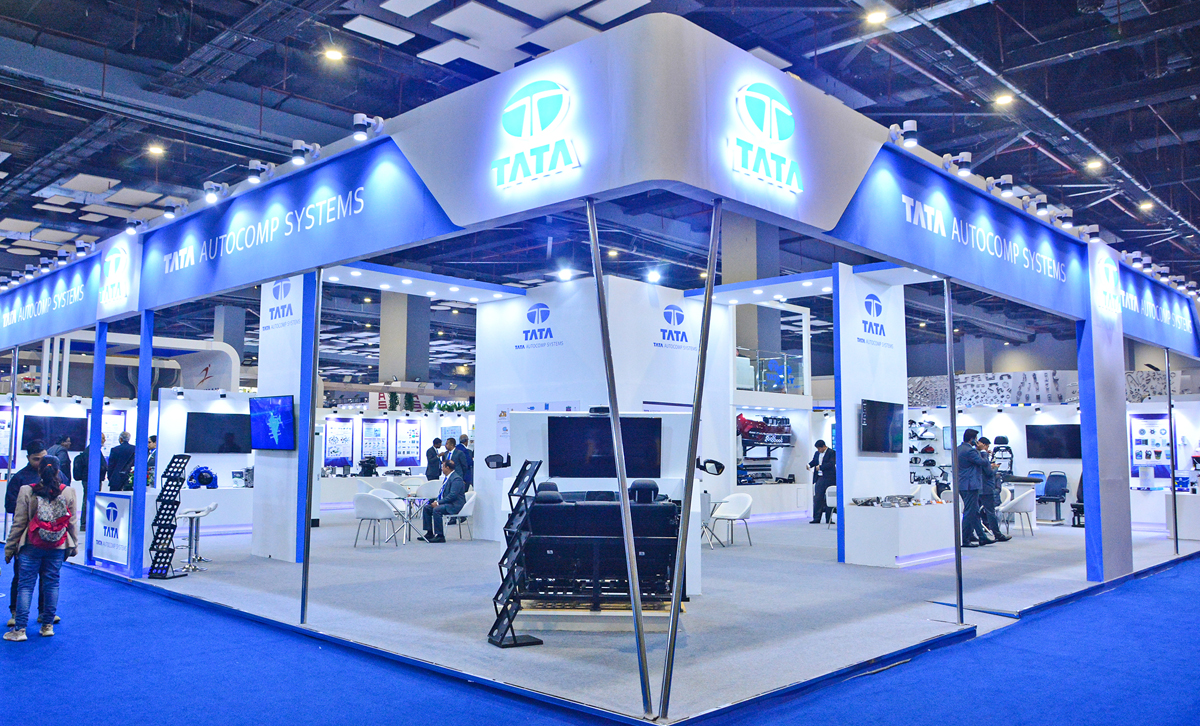 These are demonstrated through various features incorporated in the cockpit like laser scouring, in-mould graining, thermo-casing, IMD and various such manufacturing technologies. It has also been trying to light-weight some parts by reducing the part thickness or using natural fibre or Woodstock. The command systems offered by Tata AutoComp Systems take comfort and safety to the next level. Mirrors with integrated cameras, ADAS, surround view cameras, cameras with user profile memory, automatic gear shifters, lightweight park brake levers and superior sensors were part of this display.
Enhanced Seating Comfort
Tata AutoComp Systems has invested a lot in developing next-generation seating systems. Besides offering optimum passenger comfort, these seats are built with various features like built-in ventilation, heating and cooling, massager and fully powered seats for ease of adjustment. The seats offered to the commercial vehicle segment are suspended driver seat and various seats for the bus segments as well as for two-wheelers. The batteries offered by Tata Green Batteries were display too, which are the next-generation VRLA batteries for two-wheelers and ISS batteries that support instant start-stop which in turn saves fuel. A range of aftermarket products including spares and lubricants were also on display.