Schaeffler India, leading industrial and automotive supplier reiterated its commitment towards skilling on World Youth Skill Day (July 15, 2020) by sharing their contribution to the under-privileged youth of India, through their skill development initiatives, which are part of the company's HOPE – CSR program.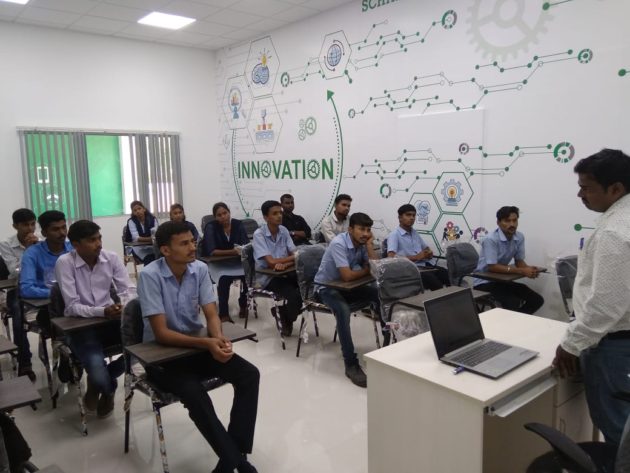 On the occasion of World Youth Skills Day, Mr. Santanu Ghoshal, VP – HR and Head – CSR, Schaeffler India, said: "On this occasion of the World Youth Skills Day, it gives us immense satisfaction to recapitulate our small but earnest contribution towards skilling the youth of India. It further motivates us to continue to invest in programs like STEP and NITARA to ensure that Schaeffler's contribution makes a difference to the society. As an organization Schaeffler is a strong believer of honing the right kind of skill sets and has been a passionate contributor along the lines of the 'Skill India Mission.'"
Schaeffler Technical Enhancement Program (STEP)
Schaeffler India's STEP initiative was launched in 2018, as an endeavour to improve employability of India's vast workforce and thereby create a talent pool that is creative, skilled and have the right attitude. The program is aimed at empowering promising underprivileged youth, in the age group of 18-35 years, with new age technical training in modern automotive and industrial technologies and soft skills in order to make them industry ready, employable and self-reliant.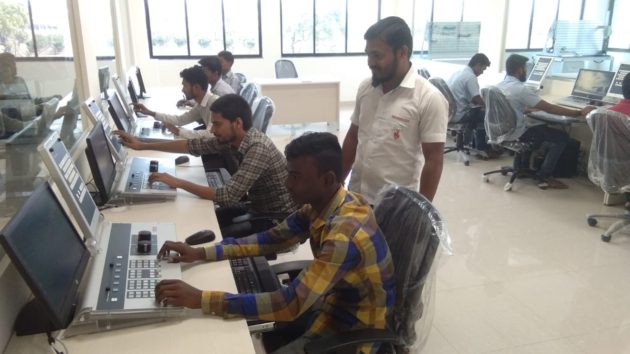 As part of the initiative, Schaeffler India identifies and trains students at three of its state-of-the-art STEP training centers:
Two STEP centres in Pune, i.e., Talegaon and Chinchwad in collaboration with Don Bosco Technical Training Institute, train the students in industry relevant skills such as CNC Programming, Hydraulics & Pneumatics, Turning & Milling simulations and Automotive Locktronics. Collectively, these centres have contributed to the skilling of around195 beneficiaries till date.
Inaugurated, in 2019, in collaboration with SkillSonics, the STEP centre in Hosur, Tamil Nadu, has been providing industry-aligned skills such as CNC Machinist and Mechatronics. The centre has contributed to skilling of over 200 beneficiaries till date.
The training programs are run as recommended by the National Skill Development Corporation (NSDC) by the Ministry of Skill Development. Students are awarded with NSDC certification after successful completion of their courses.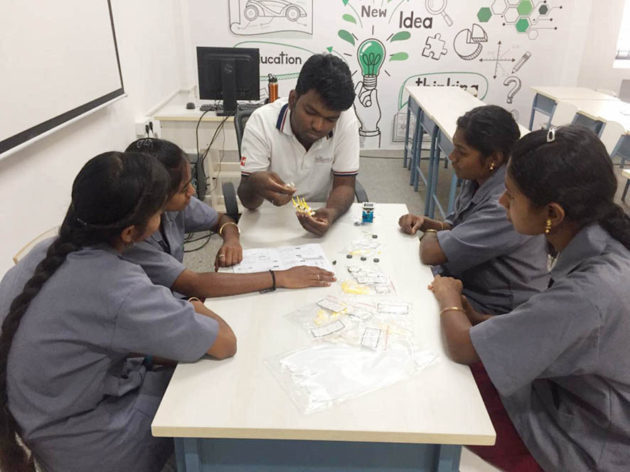 Nitara Beauty Academy & Salon in Vadodara, Gujarat
Run under the umbrella of Schaeffler India's HOPE CSR program, the Nitara Beauty Academy & Salon, located in Vadodara, Gujarat, is Schaeffler India's skilling initiative aimed at fulfilling the aspirations of differently-abled and underprivileged girls, making them self-reliant and helping build careers in the growing beauty and wellness industry. Till date, around 179 beneficiaries have been trained at the NITARA Academy.
Similar to the STEP initiative, candidates not only get NSDC certification under the Ministry of Skill Development & Entrepreneurship at the end of a six-month training course, but also get support in getting placements. Besides the STEP and NITARA initiatives which are aimed primarily towards skilling, Schaeffler India also supports a few schools in Gujarat and Maharashtra to ensure that underprivileged and disabled children from remote villages do not miss out on education. Additionally, Schaeffler India also runs the HOPE Engineering Scholarship Program to encourage talented underprivileged students to pursue a career in the fields of science and engineering.