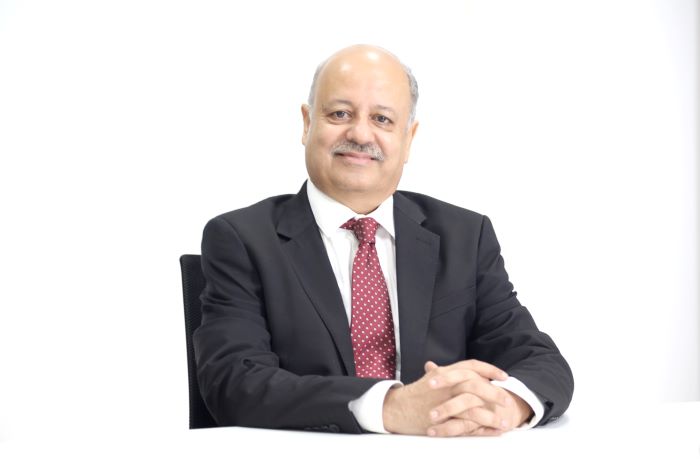 Uno Minda has embarked on an exciting strategy called 'Driving the new' to take its aftermarket business to the next level. The company's aftermarket biz has seen five-fold growth in eight years and is growing from strength to strength by investing in the right areas and tapping into multiple available opportunities. N. Balasubramanian gets the details in this exclusive interview with Mr. Rakesh Kher, CEO, Uno Minda Limited (Parts & Services Division)
Let's start with an overview of the aftermarket sector and current trends. What are the major trends you see in the aftermarket space in India? How is Uno Minda keeping pace with the same?
India has become the fastest-growing economy in the world in recent years with a expected GDP growth of 6.5% in 2022. The automobile sector contributes 7.1% of India's GDP and 49% of its manufacturing GDP. Currently, the Indian automotive industry is placed in the top 5 markets in all segments.
The Indian automotive aftermarket, which declined to Rs. 64,000 cr. in FY21, has crossed pre-covid sales in FY22 to touch Rs. 74,000 cr. It is poised to grow at a CAGR of 12-15% in the coming years. This augurs well for the heavily trade-driven domestic aftermarket. However, the trends during the pandemic have also seen the emergence of B2C platforms like e-com & e-aggregators through digital platforms. While e-com platforms mainly consist of online marketplaces like Amazon and Flipkart, there are also niche online marketers like Boodmo and many others who have created an exclusive market place for auto parts.
Another new trend unfolding is of e-aggregators in both sales & service channels, who are in the distribution model, but operate digitally through their online apps.
With the emergence of new trends – Personalization, Autonomous, Connected and Electrification (PACE) in the automotive industry, the aftermarket is poised to dynamic business models with new age products like sensors, IoT modules, power packs, charging modules etc. Uno Minda is fully geared up to sustain its leadership position in the aftermarket through digital transformation, market-driven product portfolio and 1 lakh+ loyal channel partners. We will continue to delight our customers and provide excellent experience across the distribution network & supply chain.
At Uno Minda, we are analyzing the new trends in both matured and emerging markets. We are gearing ourselves to take full advantage of these opportunities and have products as per the market demand. We strongly feel that B2C touchpoints can be harnessed to encash emerging opportunities as Online to Offline (O2O) model will penetrate deeply in upcoming years.
Please give us a brief on your different offerings in the aftermarket space – what are your product lines and brands? Also, could you give us an understanding of the share of business / revenue from different segments – passenger cars, two-wheelers, three-wheelers, commercial vehicles, tractors / off-highway in the aftermarket?
We have maintained our leadership position in 2- & 3-wheelers in electrical component segments. We have diversified our product range to electronics, consumables and mechanical components in PV, CV, tractor & off-road segments.
We have more than 25 product lines under the Uno Minda brand catering to 2W, 3W, PV, CV, tractors and off-road segments, covering nearly all vehicle models.
We understand that Uno Minda's aftermarket business has grown 5x in 8 years. What factors do you consider as the driving force behind this growth and how did you manage to execute your strategy successfully?
We can attribute this to the long term plans, which have been executed very well. Majorly the contribution has come from a strong team who not only plan but have executed the growth in these years. The leadership teams at regional, branch & territory level have pursued together in seamless implementation of strategic initiatives to achieve our goals.
In this journey, we saw many opportunities, but few failures had made us course correct for better results. It was about maximizing the team's potential into key deliverables leading to exponential growth which builds the organization's best practices.
This revenue growth can only be achieved if they are backed up by a high growth distribution channel. We have nurtured a very strong relationship on emotional connect and bonding over the last 4 decades.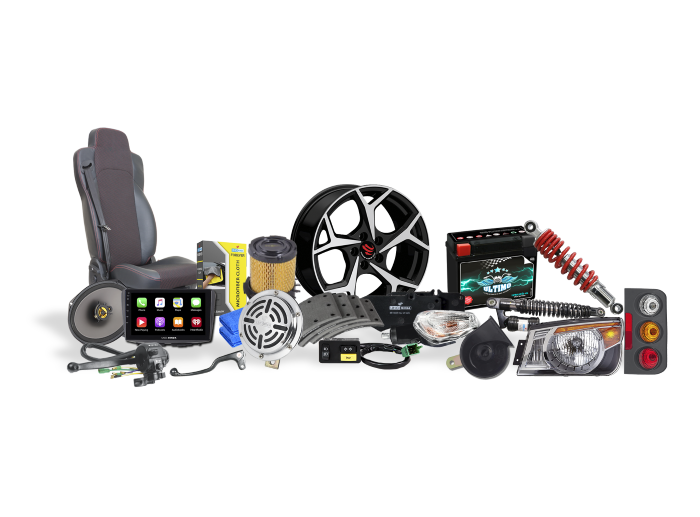 COVID has become an era-defining incident, something which no one around the world was prepared for but had to tackle and overcome. How did Uno Minda handle the pandemic crisis and what initiatives have you taken to drive your business post-COVID?
Although Covid was a massive disruptor, it also gave multiple opportunities to think and implement things differently. It forced us to operate from F2F interaction to completely digital mode.
The first initiative was to restart the business in the shortest possible time, so that the demand could be met early. Having done so, we disbursed the incentives to distributors and asked them to close their accounts in March itself. This helped us restart the new year on a fresh note.
We found new ways to make the best use of time we all had to our disposal, we remotely connected with our teams, business partners and retailers on wellbeing calls. We held a large number of training programs especially on the new product launches and provided technical features of our existing and new products.
We also held counselling sessions with those who were overly anxious on the immediate future of this pandemic and its unknown implications.
To sum up in one line I can say, we were quick on our feet and made good use of the unprecedented demand due to various uncertainties. This agility helped us with high double-digit growth, resulting in increased market share.
How strong is your channel / network presence across the country? How many distributors and retail partners do you work with and what efforts are you putting in to further expand the same?
We believe that Uno Minda's revenue can only grow if our channel & business partners grow along with us. Over the years, we have built a very strong distribution network across the county covering 600 districts, 7000+ pin codes catering to more than one lakh channel partners.
We undertake numerous initiatives with our business partners so that they grow on sustainable basis both in terms of revenue and profit. We partner them from training their teams to holding workshops on enablers like automation, infrastructure development, working capital management etc. Overall, we engage with them quite deeply in different well defined forums.
Digitalization is one of the biggest changes / disruptions the aftermarket sector is seeing at present. How are you gearing up for the change and how ready are you on the digital front?
During covid, we saw a major jump in e-commerce sales in 'Do It Yourself (DIY)'' category. Many new players emerged in the last 2 years with very unique business models like Online to Offline (O2O). This demand will also be felt in the traditional distribution model.
We have recently launched our e-commerce platform (www.unomindakart.com) dedicated to the B2C segment. This will be supported by digital marketing on social media channels and notifications though WhatsApp, email etc. leveraging new martech platforms.
We strongly believe that in future both physical and digital will coexist as 'phygital'. The traditional distribution based business model has moulded itself towards digitization and will continue to upgrade to meet emerging market demand of both offline & online.
Can you tell us a few words on your new branding exercise / repositioning of your brand – the 'Driving the New' approach?
Uno Minda has always been a brand which is reputed and well received within the trade channel. With very long presence in the market, we have earned invaluable trust of our buyers. Till now, the Indian aftermarket spares and parts business was very heavily trade driven but now with the changing trends we have seen rise of auto enthusiast and end consumer becoming observant and interested about their vehicles and the quality of spares used.
As a brand Uno Minda has always believed in creating value for its customers through constant involvement, innovation and technological advancement. We believe in bringing value proposition, in every part we make we make for our customers.
Therefore, the repositioning to "Driving the New" was done to establish us as the ones driving the change to new age solutions and futuristic technology. It points to our pioneering position that allows us to drive ahead, in the lead position with the dynamism to move and chart a new course. It will help us strengthen the brand with our trade partners and mechanics and will also help us establish the Uno Minda brand with the end consumers.