A sought-after name in the Indian CV OEM ecosystem for their leaf and parabolic springs, Jamna Auto Industries today is gaining a big reputation in the automotive aftermarket domain as well. Sarada Vishnubhatla speaks to Sunil Laroiya, President, Jamna Auto Industries to understand the latest trends that the company is establishing as leaders in their segment
Well-known for their reputed tapered leaf and parabolic springs for the CV sector in India, Jamna Auto Industries (JAI) is fast expanding its product-bouquet to include air suspensions and lift axles. And participating at the Automechanika trade show in Frankfurt offered the company a perfect platform to showcase their latest suspension technologies.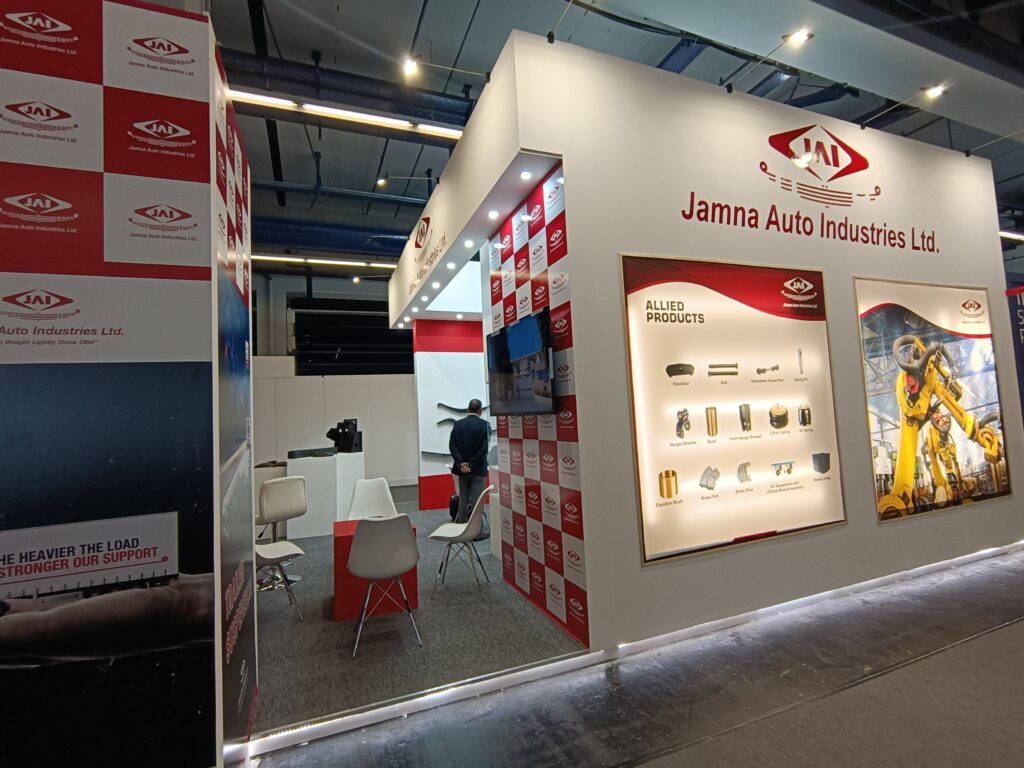 Sunil Laroiya, President, Jamna Auto Industries takes out time amidst meeting clients to explain: "The main purpose of our participation in this show is to follow our policy in our bid to expand our aftermarket exports business. Though, we have always been an OEM, but now we have started working towards the automotive aftermarket. In alignment with that, we have given a commitment to our shareholders that by 2026, 10% of our revenues will come from exports. As a listed company, this is one of our objectives. And there is no better trade show to present our expertise than Automechanika."
In their bid to expand their footprint in the global markets, JAI has already made forays into the US market by joining hands with Ridewell Corporation for the latest technology in air suspension systems for buses.
Laroiya talks about their products at the show targeting the European and other global markets: "We began with leaf springs and then entered lift axle systems, after which we launched trailer systems about a couple of years back. Now we have recently launched the rear suspension trailer system for which we have received impressive feedback from the domestic markets. So, it is time for us to take these to international customers. And that is exactly why we are showcasing major components that are used in trailer suspensions."
Unlike the customers in Europe or North America where most of the trailers are already using air suspensions, India is yet to opt for these, owing to the cost. But now things are changing in India too. JAI, with more than a decade's experience in manufacturing air suspensions, are the sought-after suppliers for major Indian truck OEMs.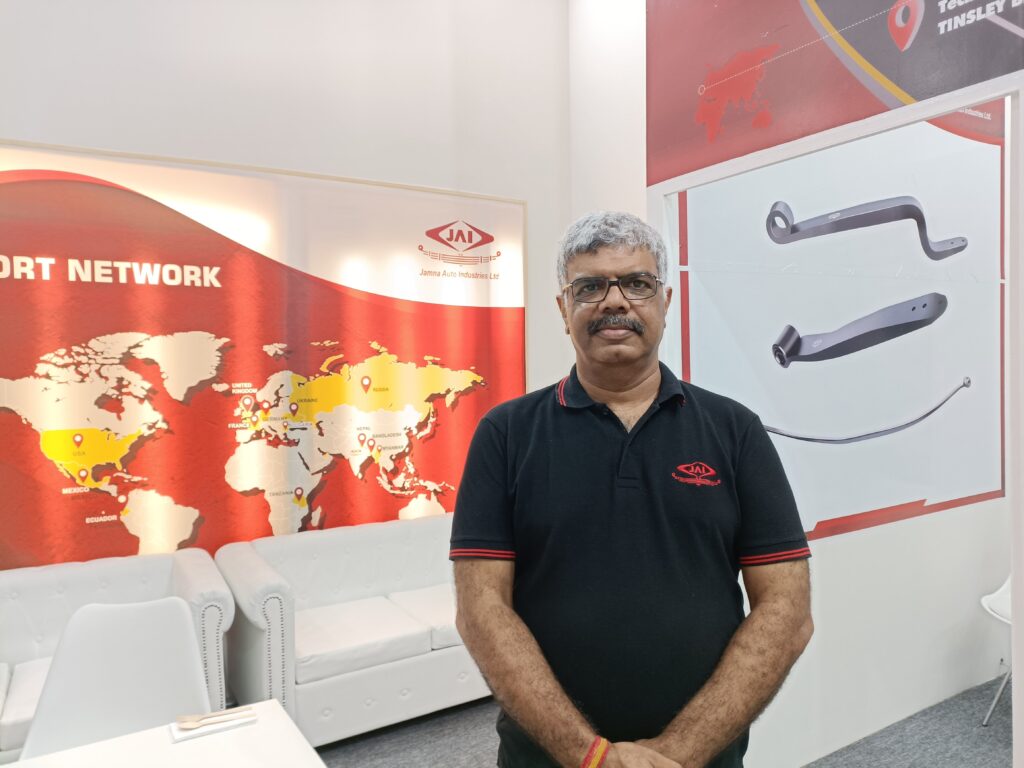 Sharing its unique points, he explains: "In India, there were no air suspensions used in trailers earlier, but now, customers are becoming aware that if they opt for air suspension in trailers, then each axle can carry an extra ton of load which will make a huge business case for them. If a trailer's payload is close to 13 tons, then the customer can carry about 10% of extra load if he uses air suspension. Secondly, these suspensions offer a smooth ride which will allow our customers to carry fragile cargo also, such as eggs, white goods or even glass."
The plan is to fully establish their air suspension products for trucks in India, and then JAI plans to explore global markets. JAI has a strong dealer network across the country to support growing domestic aftermarket demand. The company sells springs under the JAI brand in the aftermarket. When most conventional component suppliers are dreading the impact of the emerging electrical vehicle segment, JAI is sitting pretty.
Laroiya says confidently: "There will be no major change in suspension as far as EVs are concerned. The only requirement for these vehicles would be to make them light in weight so that they can compensate for heavy battery packs. So, to be attractive to EV manufacturers, we are working on reducing the weight of our components for which we are conducting research on a different kind of steel. It is aimed at reducing the weight of the leaf springs by 15-20%. We are already working on the prototypes which are being validated currently."
Automechanika Frankfurt revealed at least one fact and that is – whether it is the emerging alternative fuel options in vehicles, new mobility or the volatile geo-political situation, energy business has become an extremely cost consuming parameter the world over. In such a scenario, Europe and other countries are looking towards India as a potential supplier base.
As per Laroiya, some countries are already moving their supplier base from Europe to India. Hence, he appreciates the timing of the trade show and applauds the organizer's efforts in making Automechanika Frankfurt a huge success.