'Fulfilling experience', 'bonding time', 'sharing is caring' are a few of the key words that define the 4-day unique 'Distributor family meet' organized in early October, 2021 by DH Lighting India in Siliguri, West Bengal. In this issue, we profile Ishan P Shah, owner of Chetan Cars, from Surat, Gujarat and Miten Doshi, owner of Jainam Auto Industries, from Mumbai, Maharashtra, who share their noteworthy experiences.
It's 'Bonding' Time for Ishan P Shah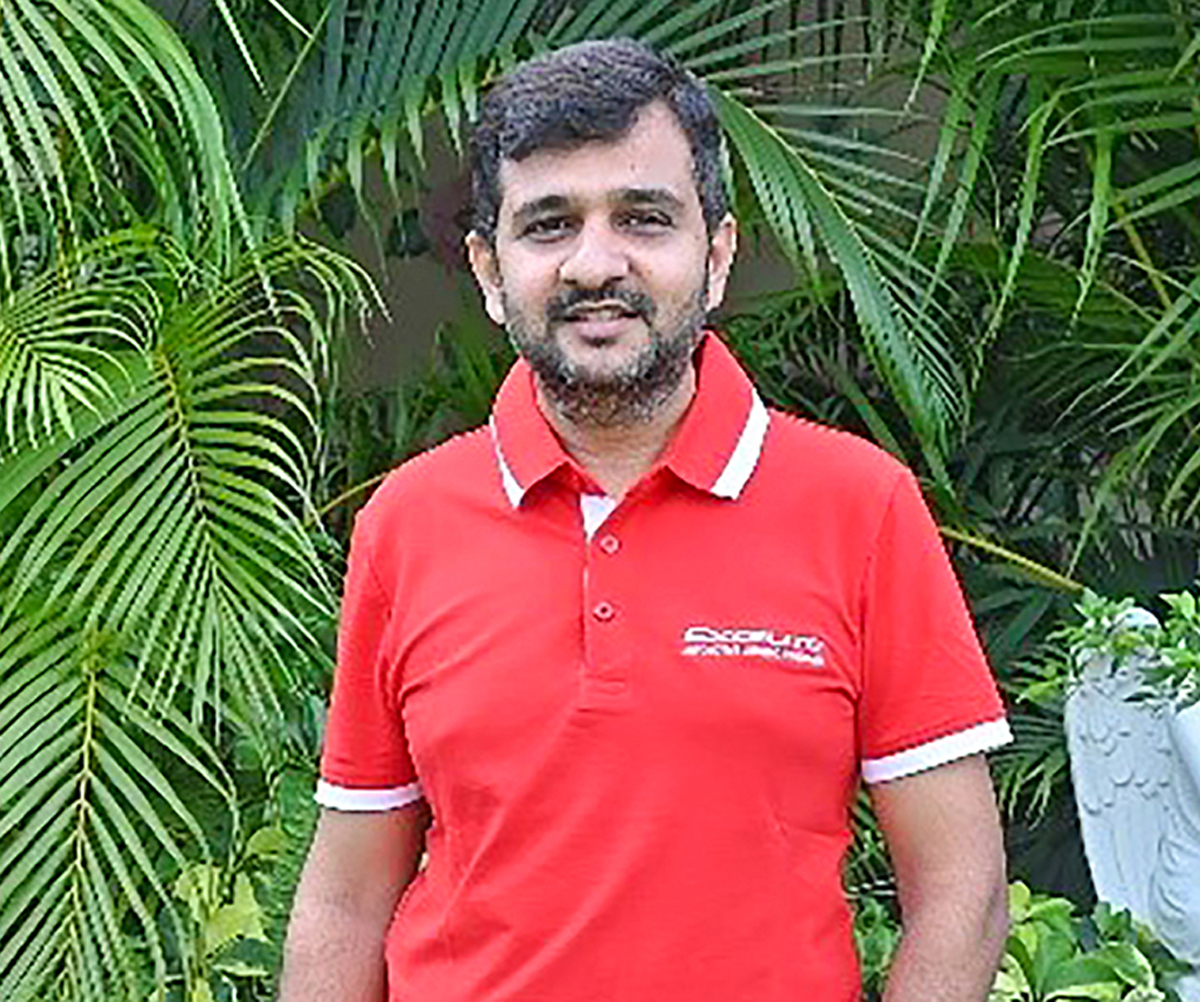 Ishan P Shah finds the 4-day distributor meet organized by DH Lighting India a 'fulfilling' experience. As the owner of Surat-based Chetan Cars Private Limited, Ishan makes the most of the 'bonding' opportunity with other distributors of Excelite at the meet and shares the dynamics of his winning association with the Excelite brand with us.
Chetan Cars, based in Surat, Gujarat, has been in business since 1984. It was Ishan's father who founded the company, and within 3 years they expanded operations to Mumbai, Bangalore and Delhi.
Ishan shares: "In the 1990's, we set up our headquarters in Surat by launching wholesale and retail side of our business. Then in 1998, we entered the distribution market for only car accessories and detailing. Today, we handle around 35 brands."
Ishan became a distributor for DH lighting about 5 years ago when the latter entered the Indian market. Today, he has 2 more offices in Ahmedabad and Baroda and offers coverage across Gujarat. His sales team is 7-member strong.
He says: "DH Lighting was looking for distributors here. It was also the time when we were looking to expand our products in the lamps category for cars. We liked the Excelite portfolio, and decided to join them. The advantage with Excelite is their vast product range and efficient customer care."
Service Par Excellence
DH Lighting has yet again proved that they believe in taking care of their distributors. And, Ishan vouches for it: "We have had good experience with them and expect the same in future also. The way DH Lighting works, their system and their vision are highly impressive. Ultimately, these are the things that hold the key to seamless distribution. We have not needed to follow up with them for anything. Whenever we have raised any replacement issues, for example, we have always received an immediate reply and they take action instantly too."
Ishan finds the new Excelite LED series to be a 'market-winning' product that comes with economical pricing and excellent quality. Since joining hands with DH Lighting, he has seen 18-20% growth in his business.
Ishan feels that DH Lighting provides attractive and competitive schemes for distributors which help mitigate any challenge in the market.
He says: "Initially, we had offered one-year warranty which was unique for this product, just to get the confidence of the dealers. Now, there is no such need. Our customers know a quality product when they see one."
Excelite – Superlative Quality
DH Lighting's dealers know that Excelite has high acceptance in the market. According to Ishan, the main factor is that these lamps are used by almost all the major automotive OEMs in India which translates into customer's trust in the product.
Ishan adds: "Not just the dealers but the customers also know that all DH Lighting products pass through quality tests to eliminate or reduce chances of failure."
Excelite has extremely good LED lamps too and dealers like Ishan let their customers know their advantages. Ishan recommends Excelite to 'develop products like fog lamps, bar lights, and head light projectors besides fancy tail lights.
Training – Key Factor in Success
A winning product is one which is ably supported by skilled technicians. Ishan trains his electricians and technicians because he knows that a skilled electrician can make or break a brand.
He feels: "With the help of DH Lighting, we wish to hold a training camp for them not just to renew their skills but to help them handle newer challenges."
With digital shopping becoming popular, Ishan also suggests for DH Lighting to run awareness campaigns to help the customers get on to the digital platforms.
Successful Confluence Inspires Confidence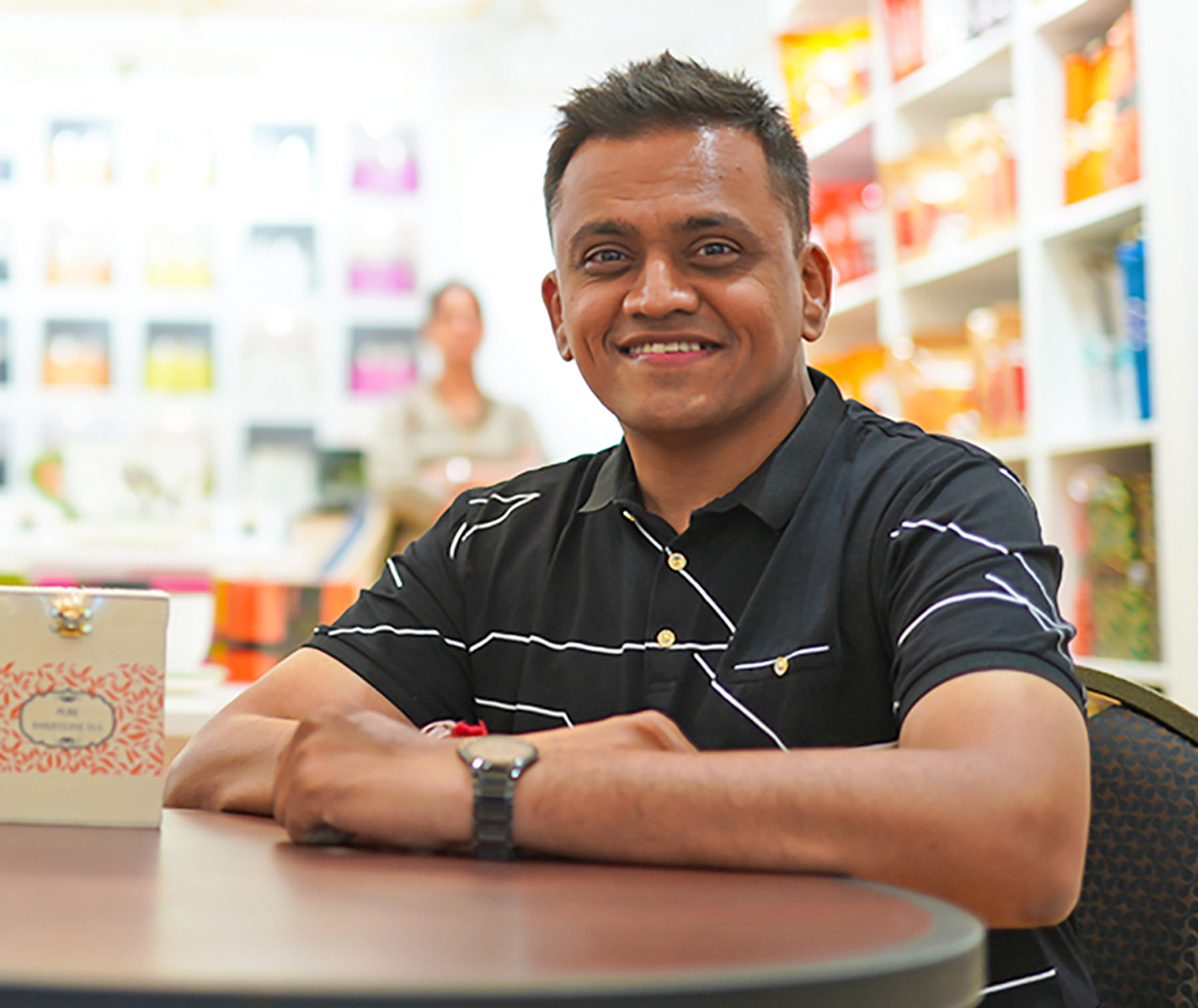 Miten Doshi thrives on interacting with people who are in the same business as him, and who think like him. The highlight of DH Lighting 'Distributor family meet', for him, is sharing best practices.
Miten Doshi and his company Jainam Auto Industries made a name in the market for automotive lamps when they decided to associate with DH Lighting roughly 4 years ago. Over the years, he has worked towards consistent growth in business both in terms of geography and range of products. Today, he has operations all across Maharashtra.
It is interesting the way Miten stumbled onto DH Lighting. One fine day, he was told that DH Lighting was a good company and he took a calculated risk. Today, Miten pats himself on his back for his business acumen which made him choose DH Lighting.
He shares the story: "I received a call from DH Lighting and was told that I will be receiving a consignment from them. At that time, my company did not have a big presence in the market in the lamp category. But the person was confident that I would be able to sell off the entire consignment. And I did sell it in a short duration."
Customer Confidence
Successful business and customer satisfaction are all about performance, economies of cost, reliability, technology and warranty. Miten agrees: "Our customers trust the quality offered by Excelite products. Secondly, they appreciate the availability of inventory as and when required by them both with us and with DH Lighting. There are no complaints usually regarding replacements, warranties, or manufacturing defects. Even if there are, we offer complete support to our retailers. DH Lighting also makes it a point to look into the matter and resolve it. This is how we have developed customer trust in the brand and in the distribution network. It is a win-win for everyone."
Excelite's vast product range is another strong factor in building customer confidence.
Miten agrees: "Be it any type of lamp that is used in the automotive industry for any kind of car model – whether Indian or global make – it is available with DH Lighting and in turn, with us. Also importantly, Excelite has been offering constant improvement in their LEDs. Today, we have 4 different categories of LEDs. Their HID or High Intensity Discharge lamps are well accepted in the market and that is another reason for our successful growth."
Walking Down Lit Path
Miten understands that the automotive industry will always need lamps despite numerous transformations. And digital retail is but one disruption. He hopes for DH Lighting to come up with a strategy soon to address this new way of doing business. Another aspect to digital retail is retaining the human touch to offer service par excellence which can be achieved through well-trained and happy electricians.
He says: "Electricians and technicians play a crucial role in branding, strategy and business growth. Engaging with them to offer them upskilling and also keep them motivated is the need of the hour." Miten is highly optimistic about his business growth with the support from Excelite. And why not, they are partners in success after all!