JK Fenner is a leading home-grown player and one of the most trusted names in the field of mechanical power transmission, sealing and fluid transfer solutions. The company presented its range of products at the show, including its latest offering – high pressure hoses – in a bid to expand its presence in the Middle East region. Poornachandra Tejaswi, Business Development Manager – Exports (Europe & APAC), Automotive Aftermarket & General Industries, JK Fenner (India) Ltd., spoke to MOTORINDIA in an exclusive conversation.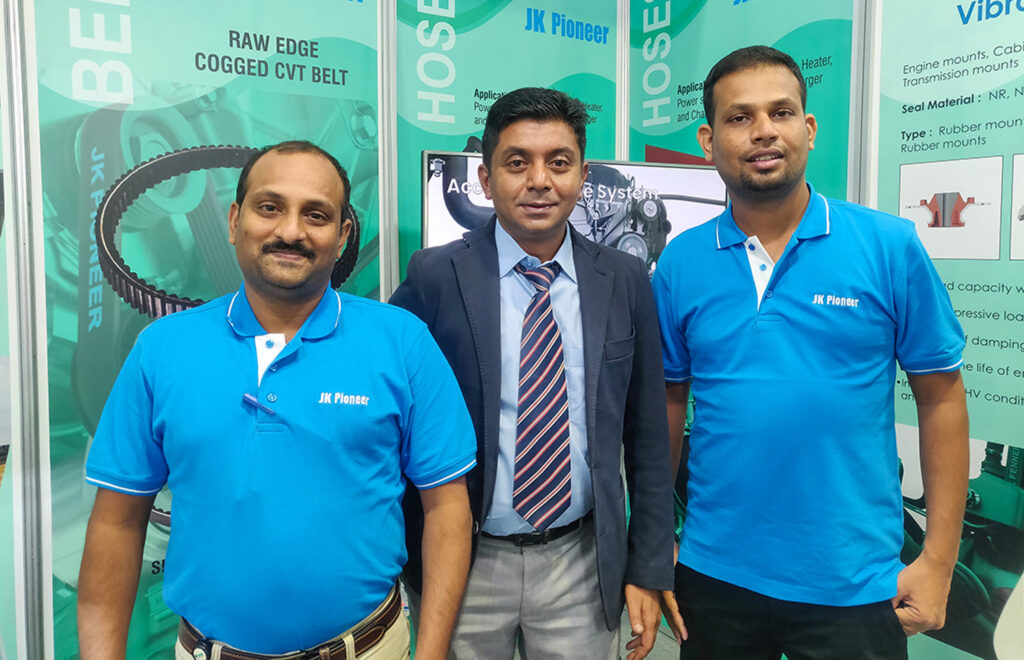 Aim of Participation
Our focus on exports has been more on the American market until now; we have not explored the Middle East region much. We felt now would be a good time to look for opportunities in this region which is why we are participating at this exhibition.
New Product Offering
We have set up a new plant for high pressure hoses and are now the second largest manufacturer for this product in India, in terms of volume. We are introducing our high pressure hoses here at the show, in addition to our existing range of products such as belts, low pressure hoses and others that are quite well established.
Aftermarket Biz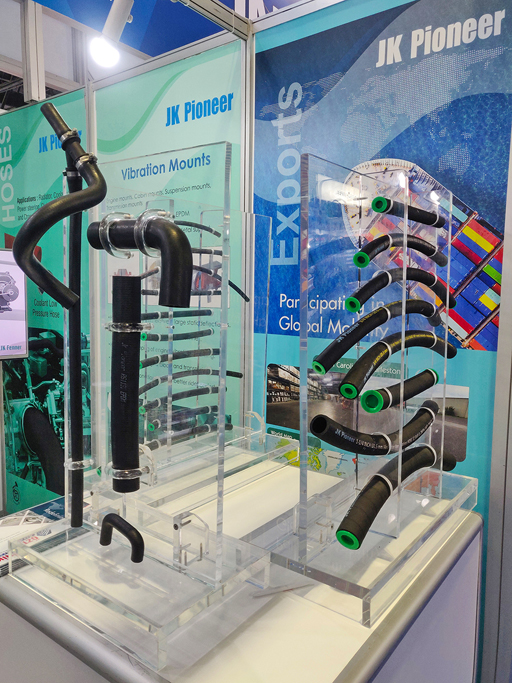 We are pretty strong in the US market since we have been working there for the past decade. Over 70% of our export sales comes from the US market, the rest from Middle East, Africa and Europe. Now we are stepping up our focus on Europe as well and have good customer acceptance for our products. We are also working on increasing our presence in the Middle East region and have a Business Development Manager based out of Dubai.
MENA Region Presence
We have around 45 distribution partners in the MENA region but they are not very large ones. One of our main priorities at Automechanika Dubai is to identify medium- to large-sized distributors across Middle East and Africa who can help expand our presence here. We are happy with the response and have had good footfall from our target regions including potential distribution partners from countries like Egypt and Turkey.
Turnover Targets
We have done better in FY22 than last year, growing by 12-14%. We are confident next year would be good as well. Our Aftermarket biz has done phenomenally well, clocking a growth of 24%. We feel there is immense potential with plenty of opportunities to tap.
Around 20% (approx. Rs. 210 cr.) of our overall biz comes from exports. Our overall turnover would cross Rs. 1,000 cr. this financial year and by 2025, we are targeting Rs. 2,000 cr. turnover, which would call for a 20% y-o-y growth which we confident of achieving.