NRB Bearings, leading global player in the design and production of customized friction solutions, made a striking presence at the show as part of its efforts to step up its aftermarket presence around the globe. The Indian company has three subsidiaries worldwide – NRB Bearings (Thailand) Limited, NRB Bearings Europe GmbH and NRB US Inc., all of them predominantly focusing on OE exports. Rowland Jayakar, Director, NRB Bearings (Thailand) Ltd., explains us about the immense potential that lies ahead and NRB's plans to tap it.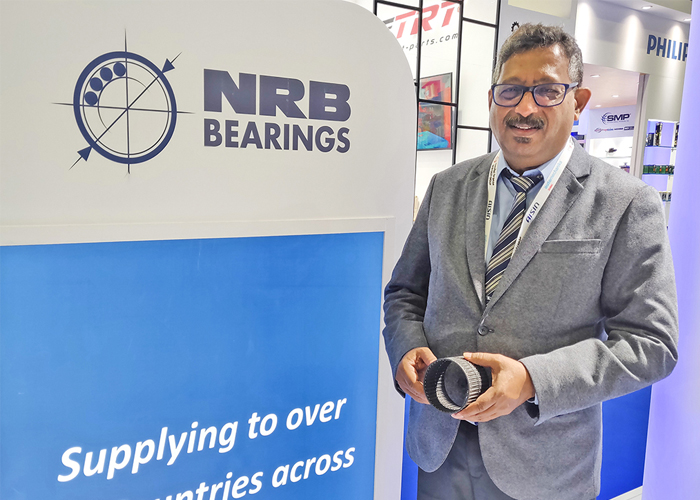 Focus at Automechanika Dubai
Our focus until now under exports has been to develop OE customers in Europe and the US. Since we do not have much presence in the aftermarket, we took this opportunity to reach out to the Middle East and Africa region which is a trading centre where customers buy bearings and export them. We now have a good range of products for the aftermarket and are looking to grow our presence in the segment.
We are pleasantly surprised at the response here. We have received some really good enquiries and the response has been excellent.
Export Biz
In 1999, our exports contributed less than 5% of our overall business. Today nearly 30% of our turnover comes from exports. This has been possible thanks to our clear focus on the automotive segment and pursuit of OE business. We have had to compete with the best of brands from around the world for which quality comes first, only then comes price. Of our exports, OE biz accounts for nearly 98% and aftermarket contributes only 2-3% which gives us immense potential for growth.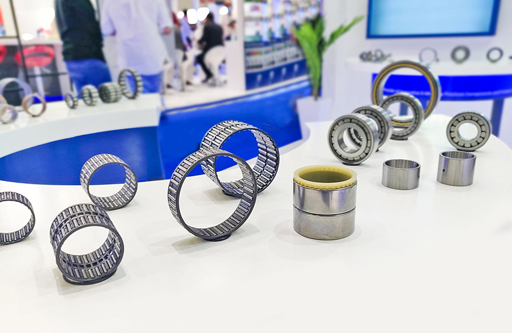 Distribution Channel
We have spare parts supplier partners around the world, mainly in Europe and Sri Lanka. We have identified a local partner in the Middle East and hope this exhibition will help us understand what product portfolio to focus on and which products are in demand.
We need to study and understand the requirement in terms of products and range and get ready with the full range. This would take at least 2 years, post which we should target at least Rs. 10 cr worth business from aftermarket exports. Brand image is important in the aftermarket and once that is well established, our quality will speak for itself.
Getting Future-Ready
Also, things are changing in terms of technology, from IC engines to hybrid to electric. We are now looking at the future and want to be ready for future products that go into e-mobility. We have our own Engineering Centres and also have separate teams that focus on innovations for the future.