Home-grown tech start-up GoMechanic started off as a network of technology-enabled car service centres with the aim of offering seamless service for customers. The company entered the spares business two years ago and has recently added accessories to its list of offerings. Gautam Raj Singh, International Business Head, and Prashant Raghunath Shirkar, Export Manager, GoMechanic, share details with MOTORINDIA.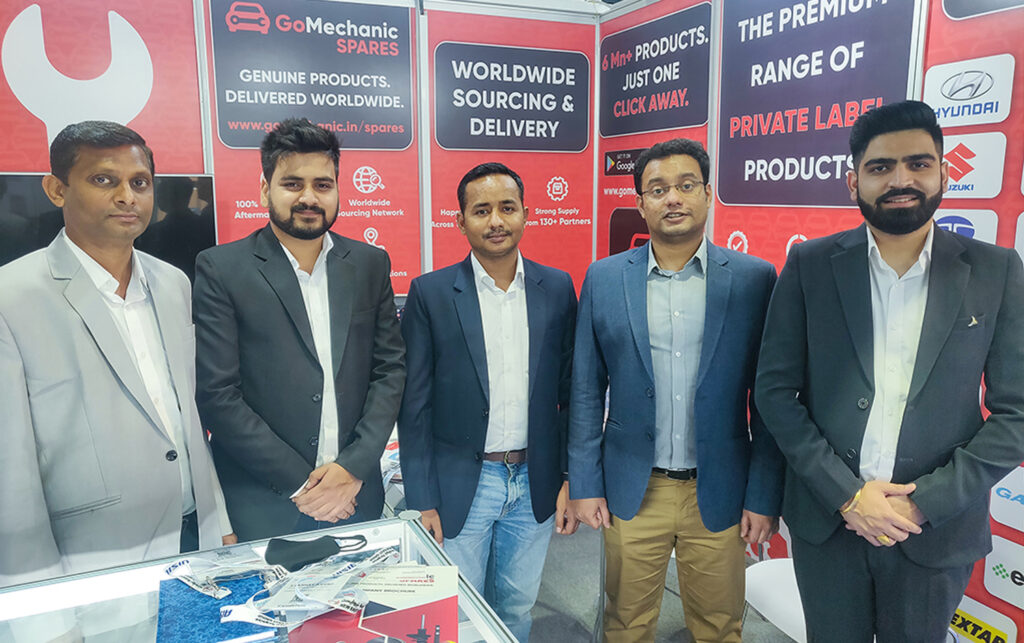 Focus on Spares and Accessories
We started as service aggregators, ventured into spare parts and insurance and have recently started offering accessories. While our service offerings are quite well-known in the market, our focus now is to supply spares and accessories to the global market. We have built a global sourcing and supply capability and have OEM partnerships with spart part suppliers from India, Korea, Thailand, Egypt, China and many other countries. We are trying to expand our global base through both online and offline channels and are delighted with the kind of response we are receiving.
Global Expansion
Over the last two years we have established our footprint globally on the spares side of the business. We are aggressively building up our volumes and are growing at a fast pace. We have over 6 million products from 130+ global suppliers and are currently present in over 15 countries which we hope to double to 30+ by next year.
We have good presence in Africa and Europe which are among our main markets. We have some business in Turkey as well and have plans to fortify our presence in UAE which is why we are here at Automechanika Dubai.
This is our first participation in any event outside India; the experience has been very good. We are looking to meet distribution houses and spare parts manufacturers from this region. We have received good number of enquiries and footfalls until now and are confident of getting more brands and customers on board our platform through this show.