Trinity Lubes & Greases, a wholly-owned subsidiary of Siddharth Grease & Lubes, India, is a leading supplier of greases & oils with over three decades of experience in international markets. The company has recently executed an ambitious project of setting up a manufacturing base in the UAE and is bullish about its prospects. Siddharth Sachdeva, Managing Director, Trinity Lubes & Greases FZC (UAE), and Director, Siddharth Grease & Lubes India, talks to us on that and more.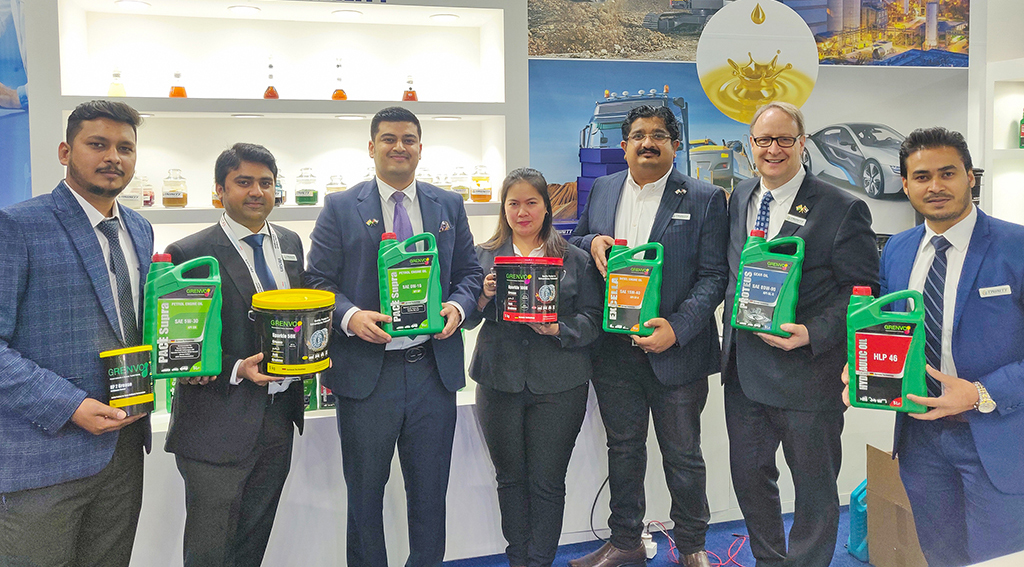 Aim of Participation
We have started our new manufacturing facility here in the UAE, in Hamriyah Free Zone, Sharjah, in the name of Trinity Lubes & Greases. Our facility is located on the inner harbour and is a one-of-its-kind fully automated lubes & greases facility, unlike any other facility in the region.
Our aim of exhibiting here is to meet potential private label customers as well as distributors. We have 28 API approvals for our own 'Grenvo' brand and are very optimistic about our brand's growth. From Dubai we feel the entire world is open for us, so we are now an international company with an Indian presence!
Biz from Middle East Region
There is a lot of potential in the Middle East and Africa region. Now that we are very close to our customers, it helps in shortening lead times. We are also close to the refineries and the big four in base oils are present here with their terminals so there is a lot of ease on the supply chain side.
Also from a marine lubricants perspective, all our base oil tanks are fitted with jet detector technology and we have the flexibility to make 500 kl of single marine batches. Sustainability will be an extremely important aspect for the future and is one of our core values.
Building Brand 'Grenvo'
In a short span of time, the Grenvo brand has gained acceptance in more than 20 countries worldwide. We did not want to get into the automotive retail business since it is a highly price competitive one. Instead, we picked our niches based on our manufacturing strengths and launched our brand in those particular segments such as specialized greases, synthetic gear oils, synthetic engine oils, etc. We picked up a handful of products and got it right in about 20 countries. We are very happy to see the progress and are now growing in confidence to move from the classes to the masses.