Leading premium tyre manufacturer Continental Tires celebrated its 150th anniversary this month, globally. In India, the company celebrated the occasion with its retail partners at its Conti Premium Drive (CPD) stores at multiple locations.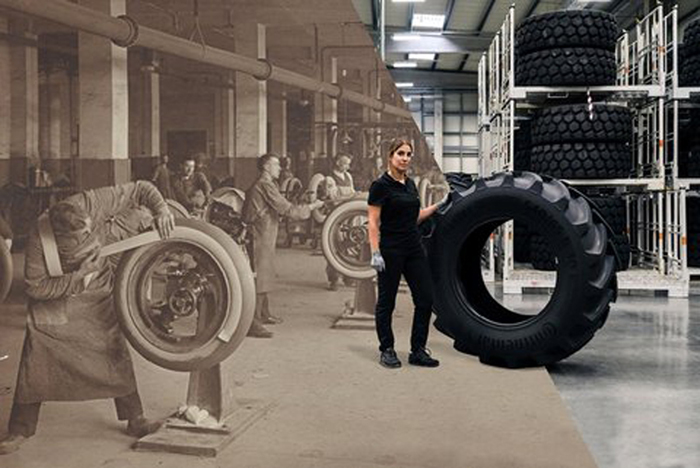 The company commenced this long journey back in 1871. Through the years, Continental has come up with various innovations for safer and more comfortable driving experiences worldwide. Some of these include – the world's first car tyre with a tread in 1904. One of its major stepping stones to the 20th century was the world's first tyre made out of synthetic rubber rolling out of the Continental factory in 1936.
For the past 150 years, Continental has diversified within the automotive industry and committed itself to 'The Future in Motion' and has developed significant technologies across the globe. Continental Tires has recently launched the Generation 6 UC6 and CC6 tyres in India, which incorporate advanced engineering and technology for passenger and light truck tyres. Continental Tires intends to expand the brand's presence by opening more CPD stores in the country. The CPD stores provide an exclusive tyre buying experience with expert advice to the customer.
"2021 has been a special year for us. Under the slogan "Mobility: Our heartbeat for 150 years", we continue to celebrate 150 years of innovation with more than 192,000 employees at more than 560 locations across the world.
Mobility continues to be the driving force behind our company's achievements. From the world's first automobile tire with patterned tread to smart tires for self-driving cars, from natural and synthetic rubber to tires made from dandelion, we have always pushed the boundaries of mobility. And, we will continue to do so. From 3D dashboards, speakerless audio, intelligent tyres that 'tell' you when they need maintenance, it is all happening at Continental.
We look forward to keep innovating and developing pioneering technologies and services for sustainable and connected mobility of people and their goods," said Ferdinand Hoyos, Executive Vice President BU RE Tyres APAC.
Sustainability at Continental Tires
An essential aspect of Continental Tires has always been about working towards a sustainable future. One of the most remarkable breakthroughs in the manufacturing of tyres that are made out of the roots of the Dandelion plant. Continental has been recognized for this innovation and was nominated for The German Future Prize 2021. Furthermore, Continental Tires secured a special place in the Guinness World Records for the longest distance covered by an electric truck without a charging stop. Globally, the plants have already started using 100 percent renewable electricity.
Safety at the Forefront
Continental Tires has always kept the safety aspect of mobility at the forefront. Tyres are an integral part of the vehicle, and maintaining the tyre is a critical part of the safety of the passengers. Continental has made and tested tyres specifically for India, keeping in mind market-specific usage patterns.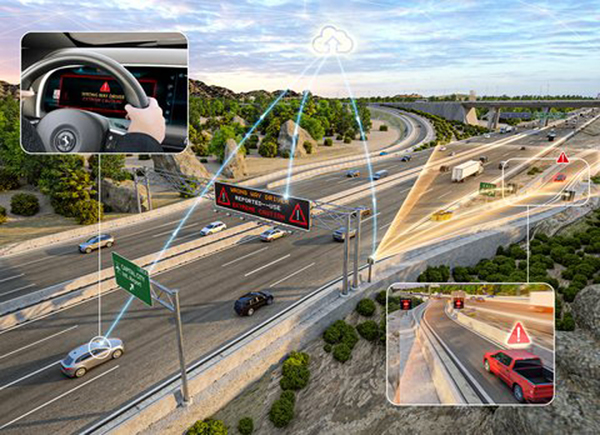 Speaking about the milestone, Claude d'Gama Rose, Managing Director, Continental Tires India, said: "It is a pleasure to celebrate Continental's achievement. We have been in this industry since 1871, and we continue bringing innovative technologies to the market. In the past century and a half, we have kept the safety of our customers at front and center as we bring future-oriented technologies to the road. Continental has always believed in the notion of 'In the market, for the market', and this will result in these technologies coming to the Indian market through our Modipuram plant."
Continental develops pioneering technologies and services for sustainable and connected mobility of people and their goods. Founded in 1871, the technology company offers safe, efficient, intelligent and affordable solutions for vehicles, machines, traffic and transportation. In 2020, Continental generated sales of €37.7 billion and currently employs more than 192,000 people in 58 countries and markets. On October 8, 2021, the company celebrated its 150th anniversary.
The Tires business area has 24 production and development locations worldwide. Continental is one of the leading tire manufacturers with more than 56,000 employees and posted sales of €10.2 billion in 2020 in this business area. Continental ranks among the technology leaders in tire production and offers a broad product range for passenger cars, commercial and special-purpose vehicles as well as two-wheelers. Through continuous investment in research and development, Continental makes a major contribution to safe, cost-effective, and ecologically efficient mobility through continuous investment in research and development. The portfolio of the Tires business area includes services for the tire trade and fleet applications, as well as digital management systems for tires.