Eminox's JV with IP Rings in India opens up doors wide and big for its superlative exhaust aftertreatment systems in India. In an exclusive chat with N. Balasubramanian, Anthony Greatwood, Global Product Manager, and Dave Phillips, Engineering Director, Eminox, share their plans and vision for the Indian market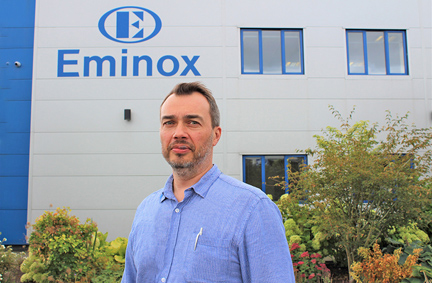 They are known for their design and manufacturing abilities of EATS (exhaust aftertreatment systems) for heavy duty applications in CV, off-road construction equipment and other segments. The UK-based company, Eminox, has recently entered a joint venture with IP Rings, a company under Amalgamations Group, India. The partnership puts Eminox firmly on the Indian map for exhaust aftertreatment systems. The duo is confident of the continuation of IC engines despite the aggressive EV 'take over' of the market both globally and in India.
Excerpts from the interview:
Can you tell us briefly about your official foray into the Indian market by partnering with IP Rings and your future plans?
Anthony: Collaborating with IP Rings allows us to bring our shared corporate values of both the companies in the development of aftertreatment systems to suit both off- and on-highway regulations as they continue to become more stringent across the Indian market. While IPR brings a very strong customer access in the Indian internal combustion engine sector, Eminox provides a robust product portfolio for exhaust aftertreatment, allowing the collaboration to hit the Indian market hard and fast to meet current and future legislation.
What opportunities does the Indian market offer for your products and technology?
Dave: We have history within UK in the truck and bus market which is very well established, and the Indian market is of interest to us, particularly in the off-road markets including agriculture, construction and power generation. We are targeting the Trem 5 Emissions Legislation, which is expected to come in around 2024. There has been a recent change in the introduction of Trem, 4 in the Indian market, which will be the next legislation to follow.
What are the USPs that Eminox offers its customers?
Dave: We are a full system integrator and a total solution provider. From an engineering perspective, we develop the full aftertreatment solution in house – from design, development, and testing, then industrialization and production, then follow-up support after sales, as well as our additional components and service solutions. We also have a sister company who can clean DPF. We also offer remanufacturing solutions for the OE customers ensure full life support over which the equipment will be in operation.
Anthony: Our unique selling point is our full range – from the design, development, manufacture, installation and maintenance in the field. This can be traced back to our founding days more than 40 years ago when we started work in the development of exhaust systems for heavy-duty vehicles. This has carried through to the 20-plus years that we have been working in the aftertreatment sector. Eminox's engineering prowess in aftertreatment technology for engines powered by a variety of fuels in unique, we supply EATS for LNG, CNG & LPG internal combustion engines and have initiated research in Hydrogen engines. In addition to vast experience in developing exhaust aftertreatment systems for a multitude of applications, Eminox has one of the most extensive correlation data libraries allowing engineering decisions to be made in real time; hence, reducing, the development time between simulation and prototyping.
How did the idea of entering into a JV with an Indian partner come about?
Anthony: We carried out extensive independent market research activity in India. It became clear that IP Rings fits well with our values and allows us to have a rapid entry to the market to take advantage of the changing legislations and build a strong foundation for future growth and success. Eminox recognize it is not easy to enter a new market without good knowledge of the indigenous market; therefore, a partnership with a well-established player like IPR in the Indian market was a strategic imperative.
Dave: We are strong in exhaust aftertreatment systems and we recognize the expertise in engine technologies, not just within IP Rings but also in the Amalgamations Group. we see this is as a strong link and that we can offer a unique service to our Indian customers leveraging our extensive experience to provide legally compliant EATS.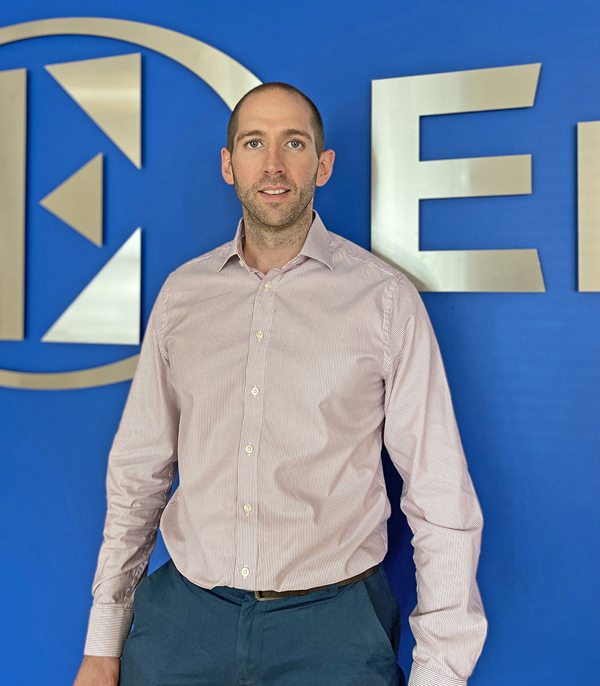 Eminox works with some of the major OEMs in the UK and in Europe. Does it give you a headway into bagging business from them in the Indian market?
Anthony: We have a three-pronged strategy for our Indian business. One, to service the local OEMs in the Indian market. Two, to support our European customers who will be setting up manufacturing plants in India, Three, to provide a supply base for other territories in the APAC, particularly those with free trade arrangements with India. We believe local and overseas OEMs will continue co-exist in the Indian market, as history has shown for the last 50 years.
What is your business share from an OEM and aftermarket perspective in the UK and the European markets? What would be your primary focus in the Indian market?
Anthony: OEM is our main focus. It remains to be seen if retrofits and upgrades will be a part of that. We are one of the largest upgrade companies in Europe, and innovate our technology to allow it to be applied to both OE lineside requirements, tier-1, or to a retrofit program with perhaps a bus fleet or major truck organization. But the balance always has to be there with the financial and environmental benefit. We have 100% supply to some of the off-highway manufacturers and line option supply on some of the Euro 6 truck manufacturers.
What opportunity do you see in India where vehicles must be scrapped after 15 years going by their emissions? Do you have the capability to help reduce their emissions so that they have longer life?
Dave: This is a big part of our history, and our business today. We have aftertreatment solutions which can be applied to aging fleets and different types of application. We can bring the emissions down to near Stage 5 equivalent European standards for off-road equipment. We can also bring bus and truck fleets down to Euro 6 equivalent emissions standards. We have the technologies available to help meet those stringent emission standards and keep older vehicles on the road.
Do you have solutions for OEMs and customers in terms of gas-powered vehicles?
Dave: We have a large share of the European LNG market for aftertreatment systems. Typical challenges with that would be noise emissions, and thermal management across the system. We have the capability in developing both acoustic, and advanced thermal solutions. Fuel diversity remains a huge opportunity for the entire globe, as no one fuel will dominate in the future; Eminox brings a broad capability to allow fuel diversity to flourish.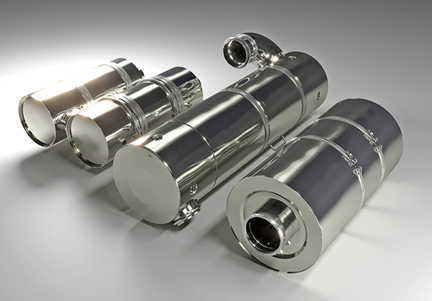 The Indian market is shifting focus from the initial cost of equipment to TCO. And global suppliers and OEMs traditionally focus on this approach too. What is your take on the same?
Anthony: Our ability to supply and support a vehicle through its lifecycle is what we do. Our ability with advanced aftertreatment systems that help with maintenance, and protect the investment being made into a new vehicle is why we have our own filter cleaning organization. So, the DPF elements may need that level of maintenance to keep the overall TCO down. And we are mindful of it when we design the systems. Long maintenance intervals, and high-quality replacement parts to maintain the integrity of the system, and to maintain the emissions compliance – all these are part of our regular product offerings. Initial product cost versus total cost of operation is a challenge in the Indian market. It is inevitable the business model will evolve over time in India and move the balance towards TCO rather than initial cost of equipment. In the first instance our approach will be to understand and deliver the specification at a market price acceptable to local OEMs. However, we will provide options for the OEMs to benefit from product features and embedded servicing to reduce the total cost of operation. This is all about explaining the value proposition of the Eminox technologies, giving the customer peace of mind for the full life of the engine.
Dave: We design not only for performance, durability, but also for service. We consider the TCO of the system in terms of say in a DPF what components we would use in the urea delivery system, and how those would be serviced later in life.
In the next few years, rising concern would be regarding the reuse of the catalyst which is being used in these systems. Can Eminox help the industry on this aspect?
Dave: We have re-manufacturing operations within our business. For example, we can take a Euro 6 system and re-manufacture it with certain catalysts and effectively replacing certain others. Then DPFs are an obvious example, where they can be either removed and remanufactured or they can be replaced and precious metals can be recovered. Having a good understanding of how long the system can perform for beyond the minimum useful emissions is important.
Anthony: The options that we have include controlled environmental recycling and recovery of the end-of-life products when they have gone beyond economic repair. Our sister company, Ceramex, has the full DPF cleaning re-manufacturing capability that can bring back a DPF to an 'as new' condition, also those that are repairable systems can be returned to one of our centers, and re-manufactured to give an 'as new' performance. That makes us a single source for a complete service for our customers by ensuring that aftertreatment system with its high-cost components is maintained to the highest level for as long as economically viable.
Do you have any other joint facility along with a partner in any other markets around the world?
Dave: Our facility in China is a joint venture, but the one in India is a different proposition. We wish to develop the local technical expertise for which we want to transfer our knowledge in the Indian market, and develop full systems for India. Going forward, we wish to have a manufacturing joint venture in India to take those solutions to our end customers.
Anthony: The Technical Center in India is open now and we are starting work on local projects, to be followed by the manufacturing facility soon. We are in talks with local customers and we are fully focused on the local market.
What will be the percentage of your global business coming from India by 2030?
Anthony: It depends upon when the legislation happens. The potential is there to equal what we have in Europe and beyond, but again it is dependent on the regulation start date and if there are any changes to the compliance requirements.
Would Eminox consider India as an export hub for products, and also for technology besides R&D? And does it also open up export opportunities to neighboring markets for you?
Dave: It is part of our plan. We have opened a technical center in India with the intent of developing engineers, and ultimately that center is expected to become self-sufficient going forward. It does offer opportunities for us to set up more local manufacturing facilities.
Electromobility is here to stay. How do you look at it both globally and in India?
Dave: We see a strong future for the internal combustion engine. We keep a close eye on electrification which is being used heavily in the passenger car market but we operate in the heavy-duty market, where we do not see it as a direct replacement for many applications that use a diesel internal combustion engine at the moment. We see a strong future for alternative fuels such as hydrogen or ammonia in the power generation and marine industries. We see electrification in the form of hybridization for the heavy-duty sector and that is really where our focus would be – hence, there will still be EATS on hybrid vehicles, albeit smaller and lighter. We still expect to see the internal combustion engine operating in the heavy-duty market for many years to come.