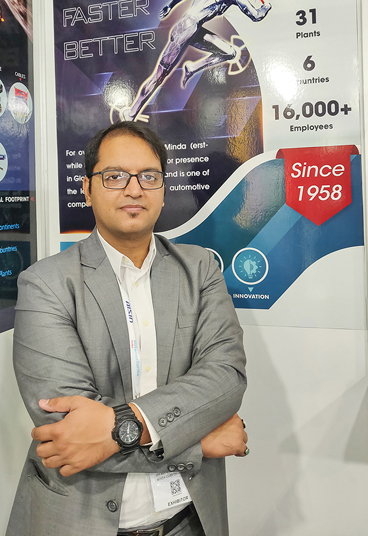 Minda Corporation Limited (Aftermarket Division), the aftermarket arm of the Spark Minda Group, is looking to rope in more customers in the Middle East and Africa region through the Automechanika Dubai 2021 show. The company offers a wide range of aftermarket products including locks, wiring harness, cables, sensors and alternators to all major passenger vehicle, commercial vehicle, motorcycle & scooter, off-road vehicle & tier-I manufacturers in India and overseas. Anshul Khari, Senior Manager – Export, Minda Corporation Limited (Aftermarket Division), shares about their participation at the show.
Aim of Participation
Well primarily it's to increase our exports and identify new customers and partners. This is the first big physical show happening after COVID and also since the Chinese are not participating, it gives a good opportunity for Indian companies to bag some good deals.
Existing Aftermarket Biz
We have a very high market share of nearly 60-70% in the domestic aftermarket for our range of products. We have been growing at nearly 30-40% year-on-year for the last two years; during COVID, the small-time players have not been able to sustain so the big players like us have taken a larger share of the pie.
We are into OE exports for the last 10+ years but aftermarket we are only now in the growth phase.
Target Visitors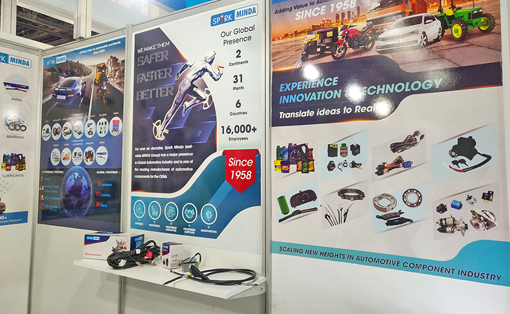 Our main target visitors would be the large trading houses of UAE and Middle East. Automechanika Dubai is known to attract visitors from Africa, Middle East and Latin America, so we are looking to meet customers from these regions.
We are currently exporting to around 10-12 customers; we do not have distribution partners and sell directly to large customers which has been our strategy until now. We do not have presence in Africa yet, so Africa and Middle East is our focus here at the show. We are looking for distributor partners in regions where the Indian vehicle population is high and hope this show will be a good platform to identify potential ones.