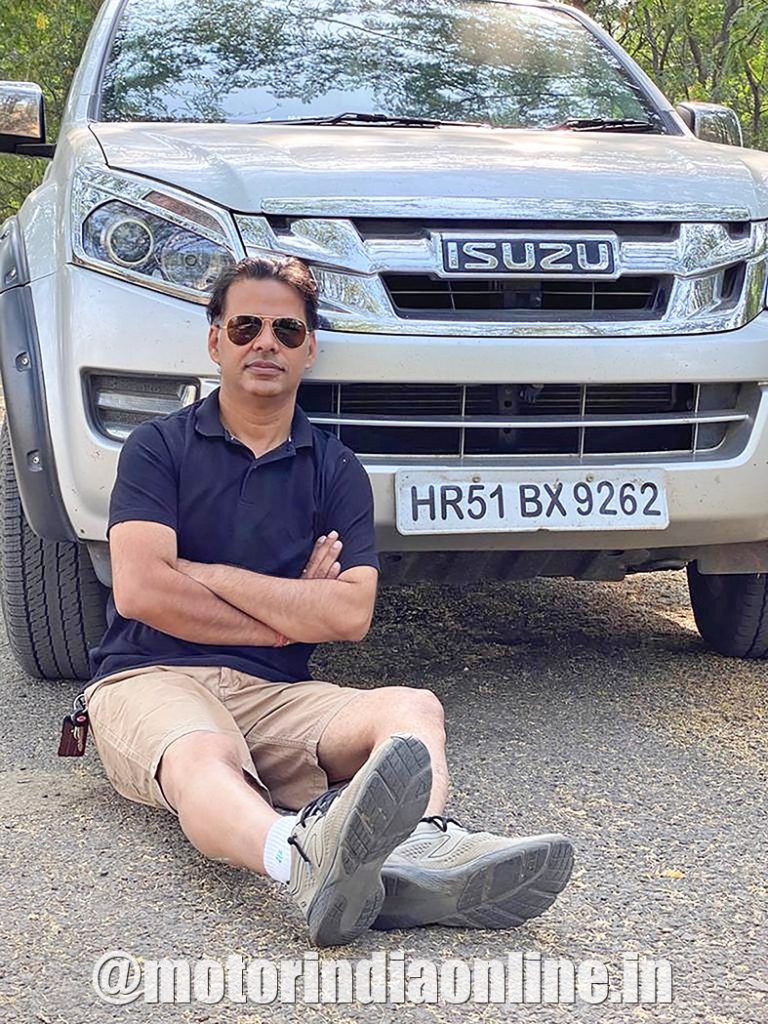 Since its establishment, DH Lighting has played a pivotal role in the global automotive lighting industry with consistent technology development and pioneering spirit for the future. Automotive light bulbs and LED modules produced by DH Lighting under the popular 'Excelite' brand are sold across the globe, lighting up the night driving of all the drivers safely and brightly. In India, it is represented by DH Lighting India, with Harish Sharma, a very popular and respected figure in the aftermarket space, driving the brand's growth. In this enchanting travelogue, Harish recalls the road journey he took during the ongoing pandemic to visit his dealers, customers and distributors across the country.
One of the biggest fallouts of the ongoing pandemic has been the curtailment of travel, not just for tourist reasons but also for business. However, it's a given fact that meeting people – existing and potential clients, distributors, retailers, team members across branches – is one of the most crucial parts of doing any business, and doing it so as to ensure growth. Harish Sharma, Director, DH Lighting India found himself in this predicament not too long ago. "The scenario had turned into such that reaching various destinations by flights was either impossible or something too risky. I was left with no other choice but to undertake a road trip, which is why I decided to travel in my car, ISUZU V-Cross D-Max," he says.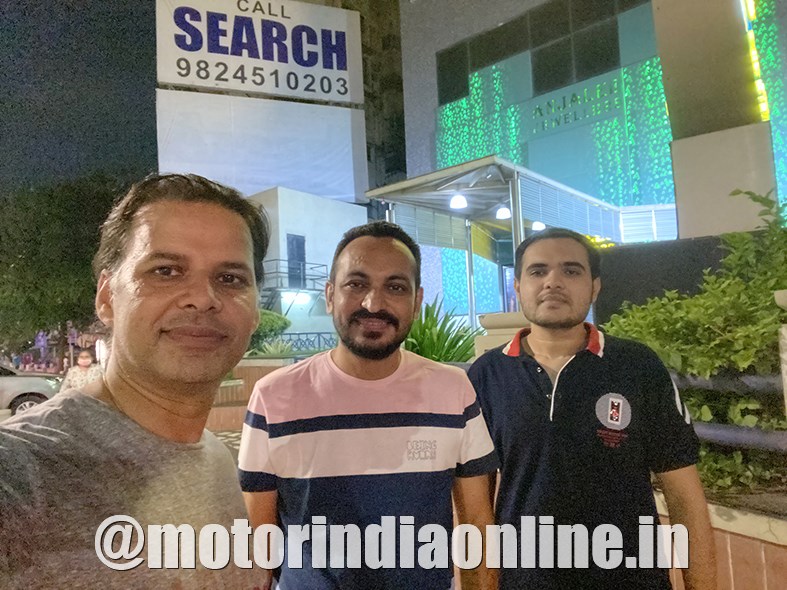 "In fact, I kept delaying the trip for many weeks but, at last, the day had come when I had to leave. Getting prepared and leaving my house for such a long trip after months was difficult. I started my journey from Neemrana which I had arrived at a day earlier from Faridabad," he adds. Harish's day-wise journey plan was to reach Ahmedabad, Mumbai, Dawangiri, Bangalore, Chennai, Kochi and Goa over eight days before returning to Mumbai and travelling onwards to Indore and back to Faridabad. The entire journey took 12 days. Recounting this unique road trip, he says, "The foothills of Pali were so magnificent that I got really charged up about my journey ahead. The weather from Pali to Abu Road and then Palanpur was very pleasant but then it started raining and the roads became waterlogged, bringing the traffic to a standstill."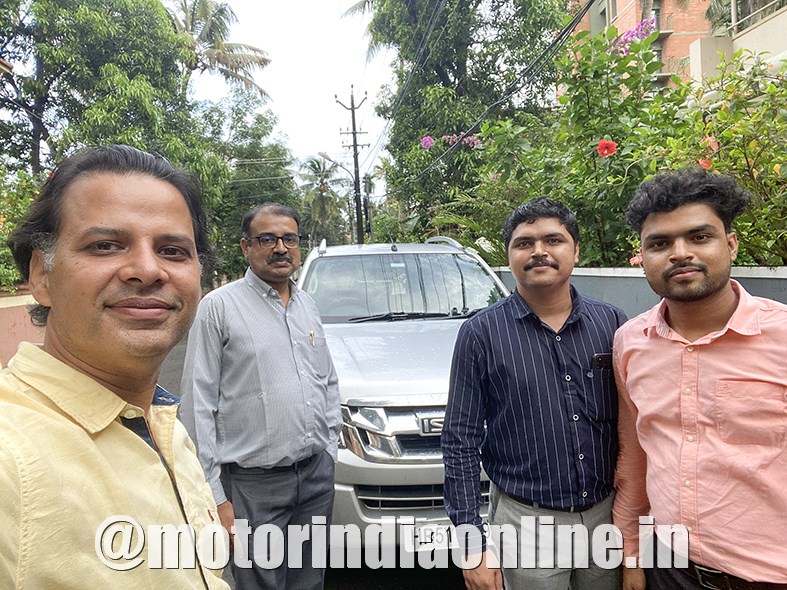 It was thanks to the power of the ISUZU that Harish was able to tackle the muddiest of roads and literally wade through stretches when the car was almost half way in the water. The heavy downpour dogged him till Ahmedabad when at around 8 pm he reached Mosam's house in Navrang Pura where he enjoyed an authentic Gujarati meal, including 'dhoklas' and 'puri'. Following a sumptuous dinner, the duo went to meet their distributor, Harshal Bhai, on CG Road, a place famous for eateries and gatherings. Due to the pandemic, people brought their own folding chairs from home to sit by the stalls. The gatherings were more for interaction than food. "We discussed the market situation with our distributor who exhibited confidence and speculated a boom in the automotive market once the virus-related crisis was over. His confidence boosted my mission," Harish states.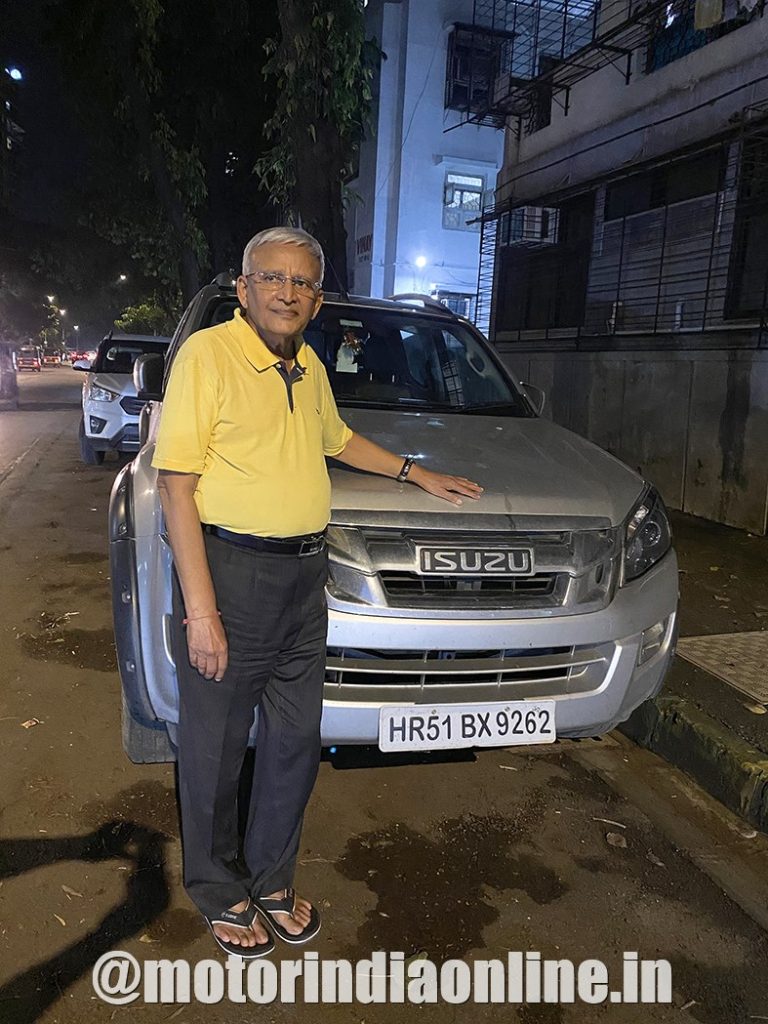 On the way to his next destination, Surat, rain kept Harish company and he had to find shelter at a roadside dhaba to have a home-cooked meal of 'poha' prepared by his colleague's mother. It was at this halt that he also decided to reply to all the emails received over the past few days. There was a huge traffic jam due a construction project just before the left hand turn to Thane. The big surprise, though, was that the average mileage of his car continued to be more than fairly good, providing 14.3 km per litre – mostly due to an average speed of 80-90 km per hour.
In fact, Harish could allow himself the luxury of reaching a speed of 165 km per hour on the long expressway stretch when there was no traffic. He reached Mumbai at night and had a relaxing night at the Amity University Campus. The next day he headed towards Bangalore but took a break at Pune on a friend's suggestion. The stretch through Kolhapur to Belgavi was one of the most scenic with lush greenery all around on account of the rains. Harish reached Dawangiri at around 8.30 pm where he decided to take a halt near the Kamat Restaurant and spend the night in the car. "I had my magic tiffin with me which had been filled with home-cooked food at the Amity University," he says.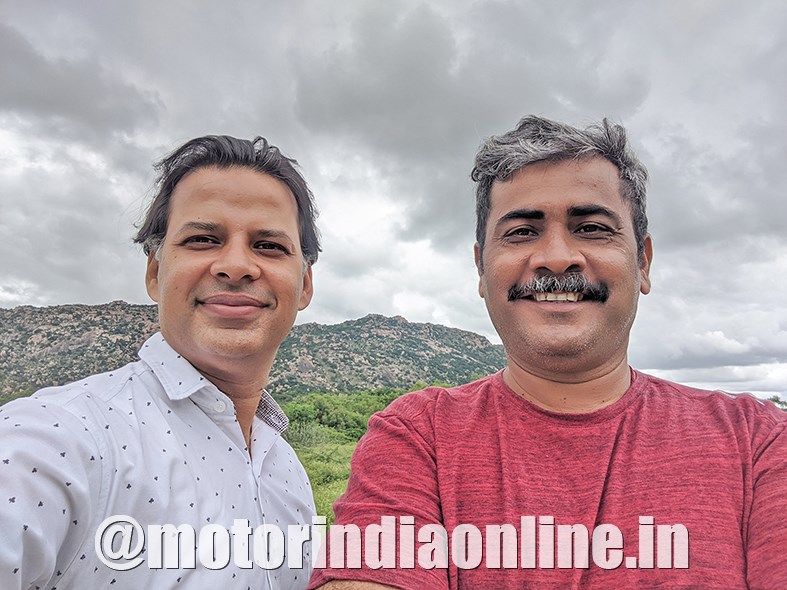 With the temperature sliding down to 22 degrees Celsius, Harish could spend the night in the car with ease but woke up at 3.30 am to once again get back into the driver's seat. He reached Penukonda at 10.30 am, an important destination considering that the company's OEM supplier's warehouse is located there. "Later, I met our distributor, Prakash Prabhu, in Bangalore and we had a productive discussion, following which I went to my friend's apartment which he had asked me to use since it was vacant," Harish recalls. Early next morning, he got on the road towards Chennai and it was, as he puts it, a "fascinating" experience on account of the blinking, colourful lights on every crossing of the Bangalore to Chennai highway.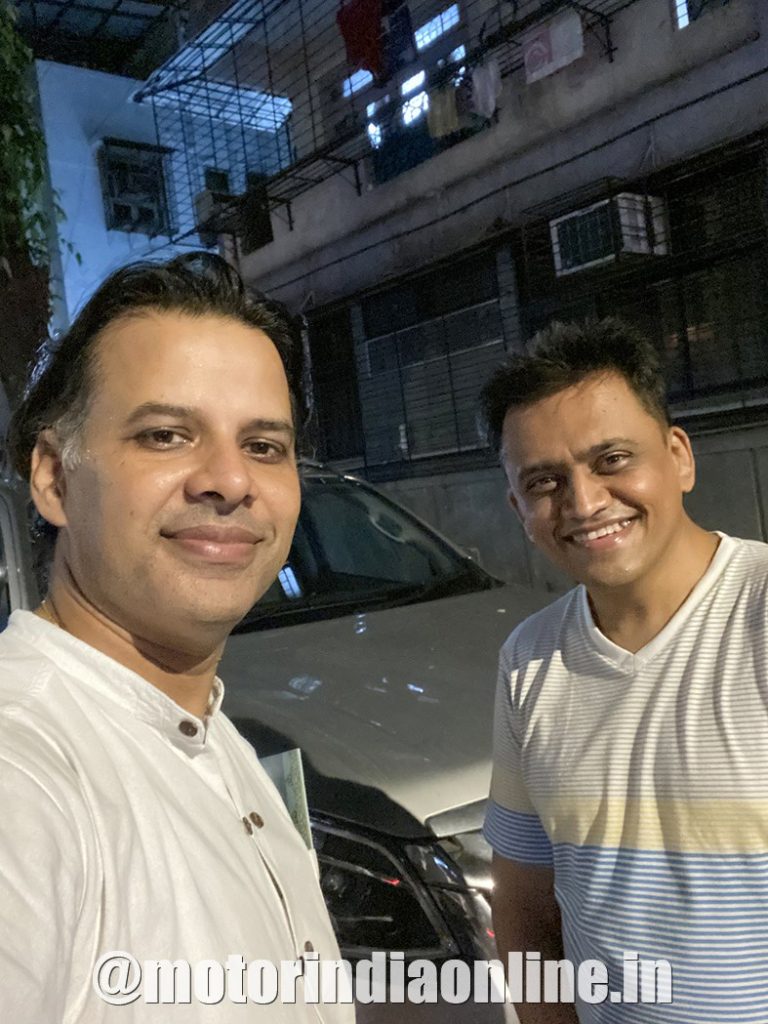 At Chennai, which he reached at 11.30 am, Harish visited his OEM's warehouse where he spent the whole day to complete various tasks. He stayed the night at Pawan's home where he had a delicious meal of potato curry and rice. The next day being a long drive to Kochi (about 12 hours), he started early at 3.30 am taking the route of Bangalore-Krishnagiri-Coimbatore. "It was a comfortable drive on account of the road being in a good condition," he says. Kochi, like others, was an important destination in order to visit his distributor, Naveen Auto Agency, where he was given a warm welcome by Shreevalsan. "He was quite surprised because I was the only one who had visited them in this time of the pandemic apart from the local sales people," Harish states.
Harish had planned to start for Goa but stayed back the night on the insistence of Prajin, a member of the sales team, which turned out to be a good decision since it gave him the opportunity to gain business insights of the local market. Prajin and his elder brother had also invited Shreevalsan and other members of his sales team to dinner so that the interaction was interesting and fruitful. "I was delighted to know that in spite of such a situation they were able to contact their customers and maintain sales," he says. Then, once again at the early hour of 3.30 am, he started off on another stretch – this time a 16-hour non-stop drive to Goa. The rain hit him again in Karnataka but that didn't stop Harish from taking a brief stop by a beach to shoot some photographs.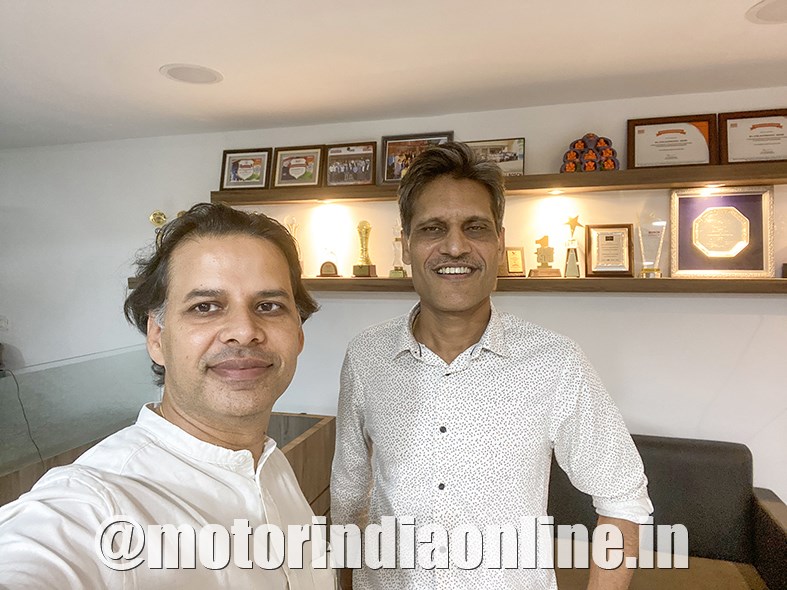 Entering Goa is of course always a 'magical' experience due to the 45-minute drive on the ghat. Reaching Goa at 8.30 pm, Harish met his customer, Ranajit Patil of Varun Motors. "We had a wonderful discussion following which I planned to retire in my car. However, I needed to refuel but was surprised to find all the petrol pumps closed for the night. At one of them I saw a cell number on a notice board and dialled it only to find the owner coming to the pump in 10 minutes and refuelling the car. That was a superb example of good service," he recounts. As had become his habit by now, he woke up at 3.30 am after resting in the car and hit the road to Pune. On the stretch from Goa to Belgavi, he had to struggle to get clear vision due to the heavy fog on the ghat. He was asked to park his car by the side of the highway by the check post authorities and wait till 6 am.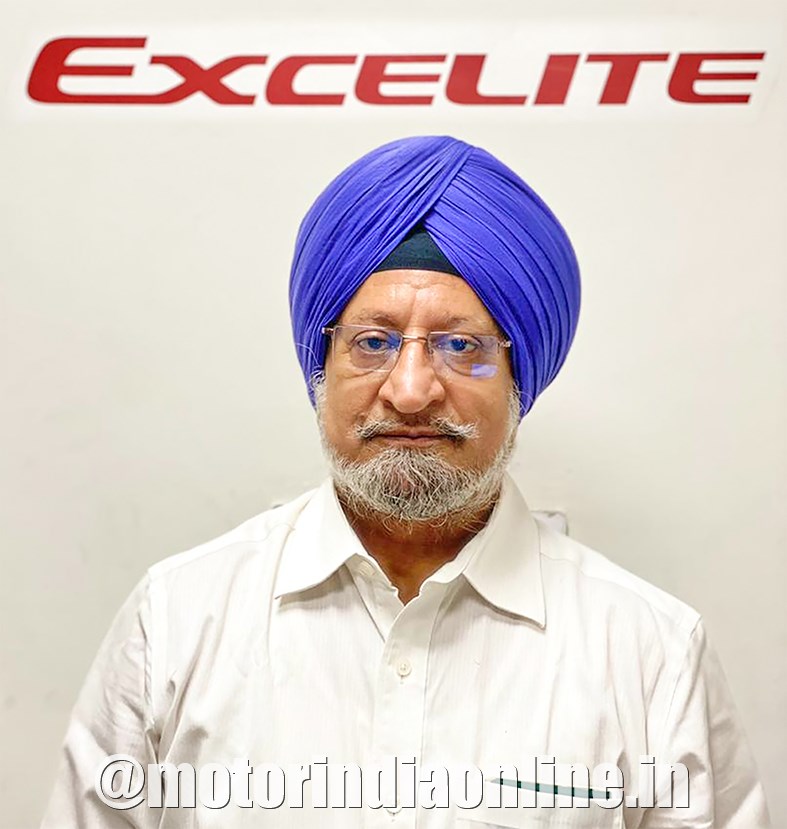 As there was a diversion due to construction work on the highway, he had to take a road through a jungle which is open only from 6 am to 6 pm. But things ended well and he reached Pune on time where he stayed with a friend and then started for Mumbai the next day where he met his distributor, Mitenbai. "I was astonished with the hospitality shown by Mitenbhai and his 75-year-old young father, Vinodbhai, who has more than five decades of experience in the automotive industry," Harish informs. He stayed in Mumbai for two days, hosted by his colleague, Ashish. Thereafter he continued on his journey, reaching Indore after a 10-hour drive. "This is the oldest route that connects Mumbai. I experienced dangerous rattlers on the road," he says. In Indore, he met Anilbhai with whom he had detailed business discussions. Spending the night at Anil bhai's home and having enjoyed dinner with his family, Harish started early next morning for return lap home – a pleasurable drive since the Indore-Delhi highway is now a four-lane road. "I did not face any problems except for a short stretch near Shivpuri due to which I had to take a detour through Gwalior and crossed Chambal Valley in the afternoon," Harish says. He reached home at 4 pm. "It was one of the most wonderful, scintillating, adventurous and amazing road journeys I have ever undertaken and I wouldn't mind doing it again," he concludes.
"Great work Harish, you are an inspiration to our Excelite family and our business partners"
– A.S Saini, CEO, DH Lighting India