Miten Makwana, Managing Director, RMP Bearings, shares about his company's new range of products to be showcased at Auto Expo, its global ambitions and more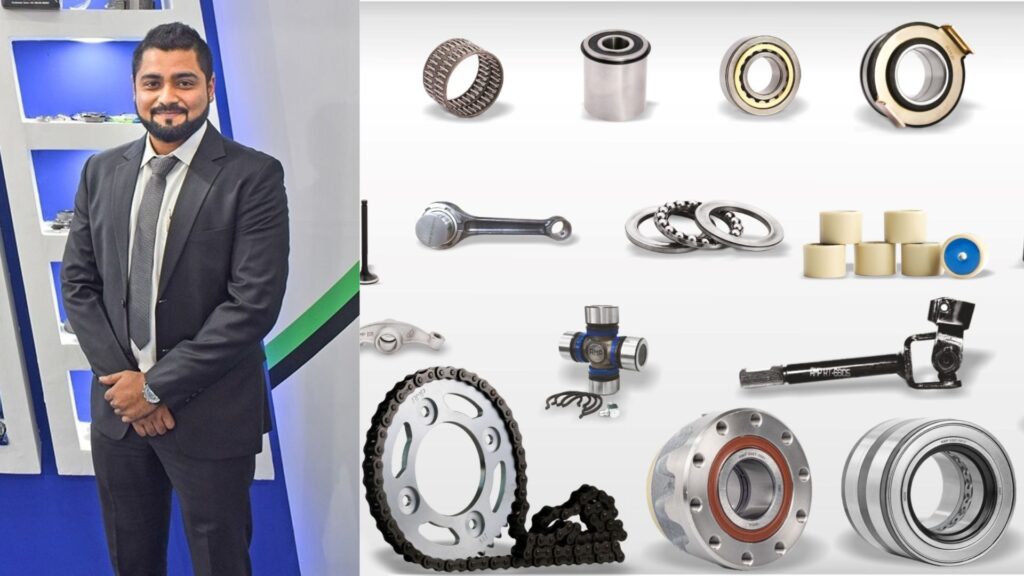 Overall theme for AUTO EXPO 2023
Auto Expo is one of the world's premier auto shows. A signature event that witness the best minds coming together on a single platform to showcases all that is best in the automotive world, in terms of products, technologies, concepts and trends.
As far RMP's theme for this year's show is concerned, we have a large focus on our entire automotive products portfolio such as engine parts, steering parts, suspension and braking parts. We are focusing on our range of clutch release bearings, sheet metal parts, bearings such as ball and roller bearings, taper roller bearings, spherical and kingpin bearings, wheel bearings and strut bearings.
Products to be showcased
We have developed a new range of automotive, textile, and industrial bearings. We have also increased the range of specialized double raw taper bearings, wheel hubs & wheel bearings for heavy trucks and trailers, passenger cars, HCVs and LCVs for our global customers.
Our product portfolio of the aftermarket (replacements) has also been expanded to cater to domestic customers of various auto components for the two-wheeler and four-wheeler segments.
Key focus areas
The expertise of RMP Bearings has in engineering and technology is the foundation of its performance and reputation. Our focus is on developing innovative products and solutions to reduce CO2 emissions. The automotive industry is amidst a major transition, mainly due to technological advances towards greener mobility solutions like electric, hybrid and different fuel vehicles.
As a major supplier to this segment, RMP Bearings has prioritized new product development for current and future vehicle platforms. We are developing low friction composite bearing units and solutions for electric vehicles.
Expectations from the show
We are quite excited to participate in this premier event and our target has been to expand our footprint globally in the post-Covid era. We serve customers in Europe, South America, North America, Middle East, Asia and South Africa, with our global business accounting for more than 25% of our turnover. We also expect to grow our domestic business because we are a leader in the two-wheeler segment and are continuously improving our product quality and efficiency with the help of various innovations through constant and focus research and development.