Hyundai Motor India Ltd. has announced the launch of Hyundai Pavilion on Metaverse space, Hyundai Mobility Adventure on Roblox platform. The Hyundai Pavilion on metaverse will go live along the commencement of the Auto Expo, 2023. The Hyundai Mobility Adventure is Hyundai's immersive virtual city that will propel the users to experience the thrill of Web 3.0 with Hyundai's five flagship models including IONIQ 6, IONIQ 5, NEXO, TUCSON, VENUE N Line, and enjoy musical events at Hyundai SPOTLIGHT.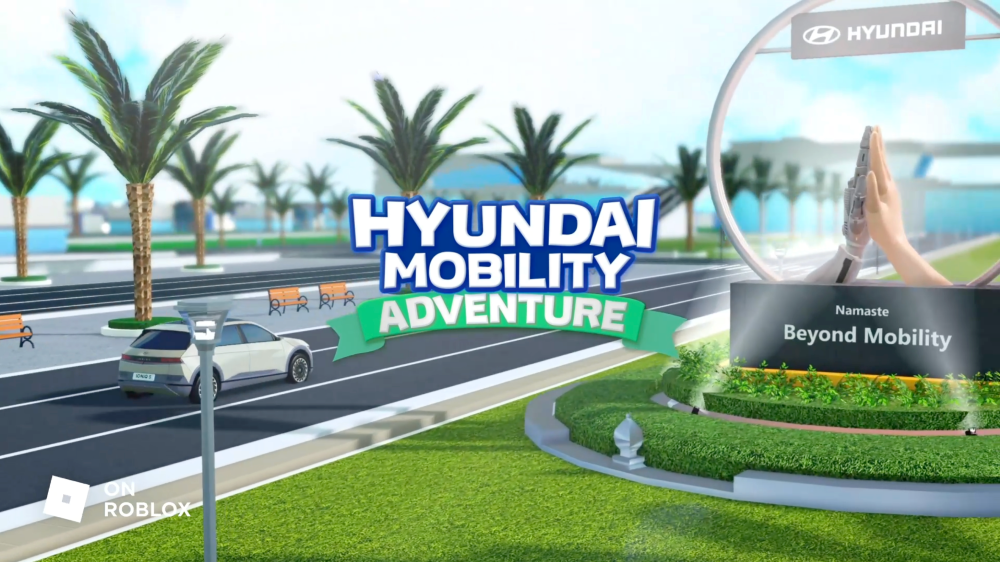 Commenting on the announcement, Mr. Tarun Garg, Chief Operating Officer, Hyundai Motor India, said, "We are delighted to expand our presence on metaverse for the Auto Expo 2023 by transcending beyond physical experiences and diving into the future of virtual reality with our path-breaking innovations. Hyundai Mobility Adventure on metaverse is poised to pave the way for meta-mobility in India and familiarize users with our innovative product integration. Keeping in line with our vision 'Beyond Mobility,' this initiative will strengthen our connect with India's tech-empowered young generation." 
Hyundai Pavilion on Metaverse will introduce the much awaited all-electric SUV Hyundai IONIQ 5 for users to experience the unique features like pump-to-plug revolution and vehicle-to-load technology (V2L) showcasing future transformation of India's automotive landscape. Hyundai IONIQ 5 will be company's first all-electric SUV to be introduced on Hyundai Motor Group's Electric-Global Modular Platform (E-GMP), an innovative system exclusively developed for next-generation battery electric vehicles that will usher in a new era of clean mobility.
As India gears up for Auto Expo 2023, Hyundai Motor India is all set to showcase the enthralling and interactive Metaverse experience of the Auto Expo 2023 to the forefront at Hyundai Mobility Adventure on Roblox. Hyundai Mobility Adventure is Hyundai's immersive virtual city on the Roblox which has zones for users to experience future of mobility using technologies – which are intelligent, advanced and future ready that go beyond mobility.
Festive Square
The Festive Square, will be the gateway for Hyundai's immersive virtual city, allowing users to navigate through the event and experiences, allowing them to interact with various offerings at Hyundai Mobility Adventure.
Hyundai pavilion
The second zone, a virtual on-ground Hyundai Pavilion consists of six pillars, namely, Clean Mobility, the ADAS zone, Hyundai Spotlight, SPOT, Digital car life and the future of mobility. This event zone will showcase the digitized models of Hyundai cars- IONIQ 6, IONIQ 5, NEXO, TUCSON, and VENUE N Line. As a part of the event, interactive mini-games will allow visitors to experiment with Hyundai's high-tech features such as V2L technology & air purification by fuel cell electric. The second zone exhibits a photo booth where visitors can participate in fun photo sessions and shop at the merchandise store. The visitors can also access detailed information by non-player characters for Hyundai BlueLink, myHyundai App and other zones
India Culture Zone
India Culture Zone, will engage users in fun-filled activities like Yoga, dance and savouring local Indian cuisine. The third zone boasts of an iteration of Hyundai's remarkable Namaste sculpture signifying Hyundai's 'Progress for Humanity' vision. As a collectively shared virtual space, Hyundai Mobility Adventure welcomes the users to meet & communicate with each other as their favourite avatars.
Hyundai Mobility Adventure visitors can navigate between various zones and test-drive Hyundai's future-ready cars to get a hands-on feel of Hyundai's best-in-segment features. Hyundai strives to elevate the customer experience by bringing path-breaking innovations to the automotive space.