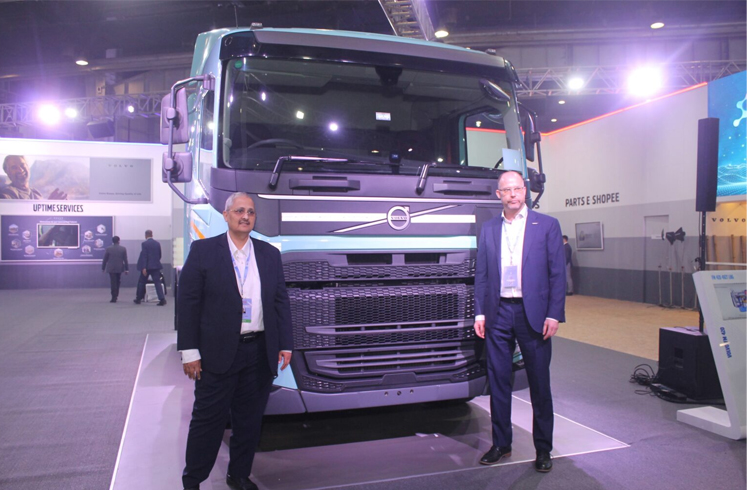 Volvo Trucks India, a division of VE Commercial Vehicles – a Volvo Group and Eicher Motors Joint Venture, showcased the Volvo LNG-powered FM 420 4×2 Tractor, it's next alternate-fuel offering alongside at India's largest auto show, Auto Expo 2023. This LNG powered vehicle will cater to the growing demand for long haul applications like e-commerce where timely and speedy delivery are critical while reducing emissions. With this powerful vehicle, Volvo trucks endeavours to set new standards of productivity in the express logistics segment and at the same time reduce the carbon emissions significantly
Commenting at the event, Mr Dinakar B, EVP and Business Head, Volvo Trucks India, said, "With our Customer Centric philosophy, we constantly seek to introduce customized transport solutions that deliver superior value propositions and profitability while reducing environmental impact over the product lifecycle. We are already setting new standards of productivity in the express logistics segment with our Volvo FM tractor-trailer transport solution. The National Logistics Policy and Gati Shakti programs clearly lay out a plan to improve logistics efficiency in India and we will contribute positively to reduce the carbon footprint while gaining economic benefits for customers through our LNG-based transport solutions."
"Globally Volvo Trucks is the go-to brand for sustainable and safe transport solutions. We have well-defined the path towards zero emissions & zero accidents with three important technologies – combustion engines running on clean fuels, battery electric and fuel-cell electric, emphasized Jonas Nilsson, VP India & Indonesia – Volvo Truck Corporation.
Speaking on the occasion, Mr. Vinod Aggarwal, MD & CEO, VECV, said, "As a successful Volvo Group and Eicher Motors JV, VECV was the first to build and introduce modern BS VI technology in India. Eicher and Volvo trucks and buses are backed by our 100% connected ecosystem which helps deliver on our promise of Productivity and Uptime for our customers. The electrification of the CV industry has already started with buses, and we believe that a range of alternative fuels, including LNG, Ethanol and Hydrogen are essential to lead decarbonisation of the CV industry. Under the banner of Smart Sustainability, VECV is well poised to harness this opportunity and play a transformative role for the Indian CV industry"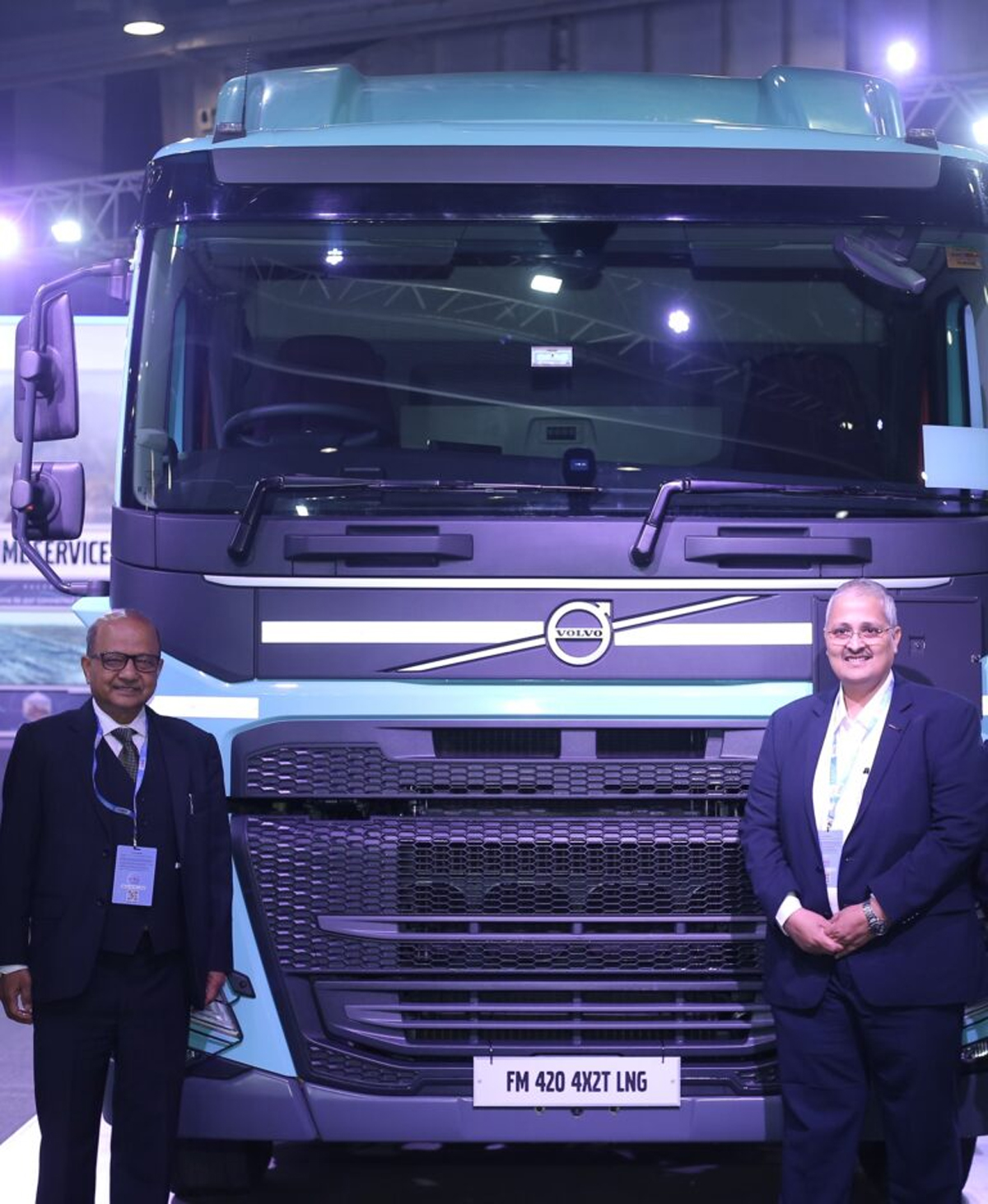 Volvo Trucks launched its all-new FM and FMX range in Sep'2021 optimally designed to enhance safety, productivity, and driver comfort has gained strong popularity among the customers and has been the preferred choice in the focus segments – Mining, Construction & Long haul. In the Mining segment, it offers a comprehensive range on multi-axle tippers and off road dump trucks facilitating overburden removal as well as coal transportation. The company a leader in the Coal overburden removal projects. Volvo Tippers are also a proven solution in the irrigation segment and have gained good traction in the road construction segment enabling contractors to optimize the fleet and faster completion of projects. In the long haul segment, the company introduced Volvo FM 420 4×2 tractor to drive productivity and efficiency in the express logistics movement. Collaborating with the customers and stakeholders to drive efficiency improvement and leveraging the trailer interchangeability concept, today these tractors clock up to 25000 Kms a month, which has improved the overall efficiency in line haul express logistics segment to global standards.
The brand strongly believes that innovation is not only about products but also services and therefore offers comprehensive and digital services with "Volvo Connect". Volvo Connect enables customers to get all the performance parameters of the truck in one user-friendly platform and also improves driver skills by individually monitoring their driving behaviour. All these services are well monitored and analysed to get the maximum uptime through 12 Volvo Uptime Centres spread across India.