Latha Manoj, Senior Manager – Administration, Mansons, tells us about the company's exciting campaign to reach out to more truckers across the country and other focus areas for the upcoming big event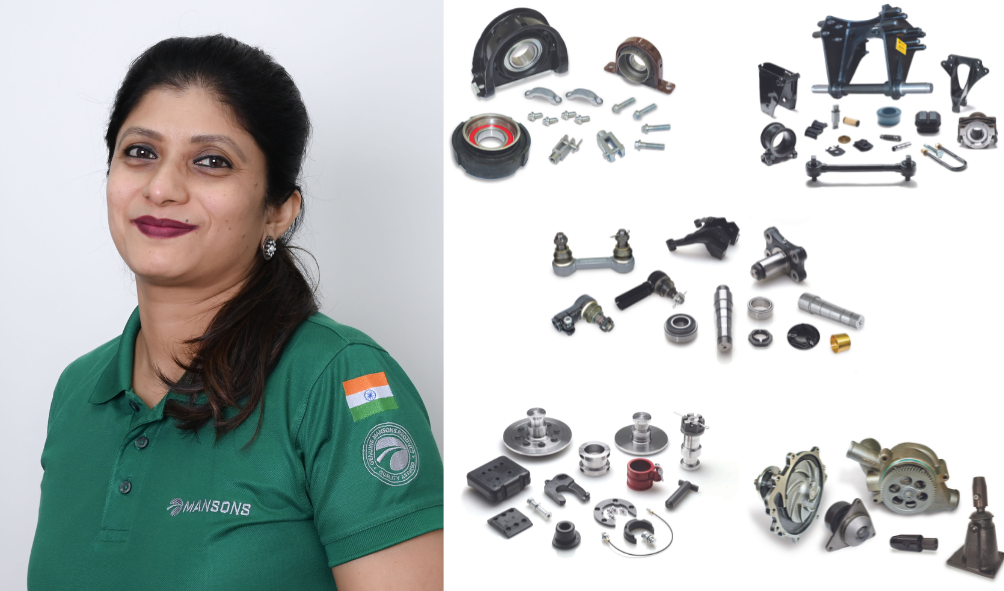 Overall theme for AUTO EXPO 2023
Our resonating theme for 2023 is 'Part of Every Truck' – a campaign created to deliver a deeper and more meaningful reach into being a part of every truck in the world in the last three years we have grown over 227% in revenues and our reach across India now covers 166 pin codes across 20 states across several safety critical & service crucial components.
Products to be showcased
We continue to build on our core competence across under chassis safety critical & NVH components – mainly steering, driveline, suspension, fifth wheel & engine & gearbox components.
Key focus areas
BS-VI has been a major focus area for us as we meet the changing design requirements for components. We are truly on par with the market demands as our R&D and product launch teams have been working closely with the end customers to meet their component demand.
Expectations from the show
Whilst this is a premier and central event, we have participated at several regional events in 2022 which has in some way taken away the pressure off this event. We expect visitors from Northern and Central parts of India and some nearby Eastern regions at this show.