Sameer Malhotra, Director & CEO, SAMIL shares his company's theme and focus areas for the upcoming Auto Expo 2023. The company will be present as an exhibitor at the Auto Expo – Motor Show in Greater Noida.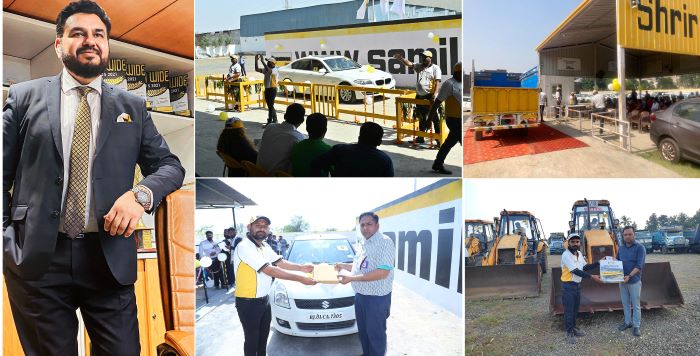 Overall theme for AUTO EXPO 2023
Our theme for the event is to introduce Phygital (Physical + Digital) & Online Auctions as a fundamental way of buying and selling used vehicles & equipment across India. Our technology-laden bidding platforms make transactions hassle-free and quick. Our B2B business model gives opportunities to wide range of sellers across Consumers, Banks, NBFCs, Insurance Companies, OEMs & Dealers, Leasing, Rental & Aggregator Companies, Brokers, Transporters as well as Contractors.
Key products / services to be showcased
Our main focus will be on to showcase Physical auction services through 120+ Automalls pan-India. The Phygital (Physical + Digital) auction services are offered through state-of-the-art MySAMIL mobile App. Online auction services are provided through CarTradeExchange.com, bids.samil.in and BlueJack for used vehicles & equipment pan-India. Furthermore, allied services like documentation, logistics, financial assistance, insurance assistance, parking and FASTag services focus on customer retention and satisfaction.
Apart from vehicles & equipment, our STQC certified online bidding portal, property.samil.in allows buying & selling real estate right from the home. Gold.samil.in has been developed to transact gold online. Industrial auction of properties, plant and machinery, commodities, and scrap, salvage and surplus assets are done through 123done.in.
Main focus areas
As we are India's Largest Phygital Pre-owned Marketplace for vehicles & equipment, our main focus lies in the used vehicles industry. Our transparent auction process, online and offline bidding events provides countless benefits to our customers such as good resale value, hassle-free transactions, better margins, greater business opportunities etc. We want to spread the awareness that our presence at 120+ locations pan-India makes us a great place to buy & sell used vehicles & equipment.
Expectations from the Show
Auto Expo 2023 is happening after 3 years due to the pandemic and we expect much greater footfalls than Auto Expo 2020 which might lead to respectable number of leads. As economy is reviving post Covid, the market sentiments have turned positive across all the industries. Automotive OEMs are achieving higher sales numbers in new vehicle segment and is driving used-vehicles market as well.