Auto Expo – 2023 Components is the Asia's largest automotive show jointly organised by Automotive Component Manufacturers Association of India (ACMA), Confederation of Indian Industry (CII) and Society of Indian Automobile Manufacturers (SIAM).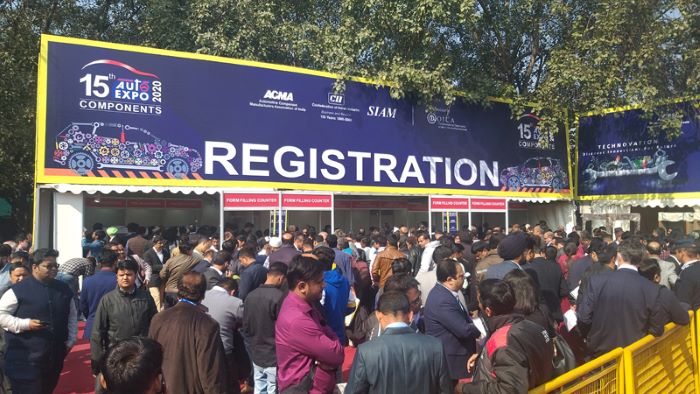 The 2023 Auto Expo Component Show is driven by Technovation; it serves as a global hub for innovation and cutting-edge technology. The event is essential in exhibiting the most recent innovations in automotive components for cars, trucks, electric vehicles, bearings, garage equipment, and spare parts in many markets. However, due to difficulties caused by the Covid – 19 epidemic, the biennial automotive expo did not take place in 2022. The expo is now prepared to resume in January 2023 after a brief hiatus.
It is anticipated that innovative and advanced technologies in the components sector, in both greener and cleaner energy-saving formats, would be unveiled at the next Auto Expo 2023 – Components. Here is the important event information you should be aware of before the Auto Expo 2023 Components begins.

Auto Expo 2023 – Components Venue
With a strong concentration on automobiles (Auto Expo 2023— Vehicles) and auto components (Auto Expo 2023 – Components), the Auto Expo is now held at two different locations The India Expo Mart in Greater Noida will once again serve as the location for the Auto Expo – The Motor Show. At Pragati Maidan in New Delhi, there will be an Auto Expo – Components event.
Auto Expo 2023 – Components Date and Time
The Auto Expo – Component is slated to take place from January 12 through January 15, 2023. Business visitor hours are 1000–1800 on January 12–14 and 1000–1300 on January 15, while General Public hours are 1330–1700 on January 15, 2023. Entry to the exhibition halls closes every day 30 minutes before closing time, while entry to the event venue closes one hour before closing.
Auto Expo 2023 – Components: How to get there
Pragati Maidan in New Delhi has excellent access to the metro and roads. The distance between the domestic and international airport and Pragati Maidan is 18 kilometres and 23 kilometres, respectively. There are several gates for entering Pragati Maidan, and shuttle services are free at all of the entrances. Gate #10 for direct admission is about 5 minutes' walk from the Pragati Maidan Metro Station.
Auto Expo 2023 – Components Participating
The automotive component industry is anticipated to introduce a wide range of new innovations at the Auto Expo 2023 – Components, as well as cutting-edge technologies in automobile, truck, two-wheeler, and three-wheeler segments.
The Electric Vehicle category of the Auto Expo will also include some extremely intriguing and cutting-edge innovations. Along with the REA Pavilion, a focused pavilion has been planned for ACMA innovation, ACMA Safer Drive, Bearing, Garage Equipment, EV Components, and Start-ups. At the event, more than 800 exhibitors display the technology and services they have to offer this market.
The Auto Expo Components event has always included interactive forums as a key component. In contrast to earlier editions, a conference has been planned together with a buyer-seller meetup and matchmaking activities in an effort to maximise the event from a commercial perspective. National pavilions are built for France, Germany, Japan, Poland, South Korea, United Kingdom, and many others to display global technology and innovation in the automotive sector.