Given that the Auto Expo returned after a hiatus of three years, the excitement of the participants was certainly high. And in this scenario, SML Isuzu impressed visitors with its new offerings in the mobility space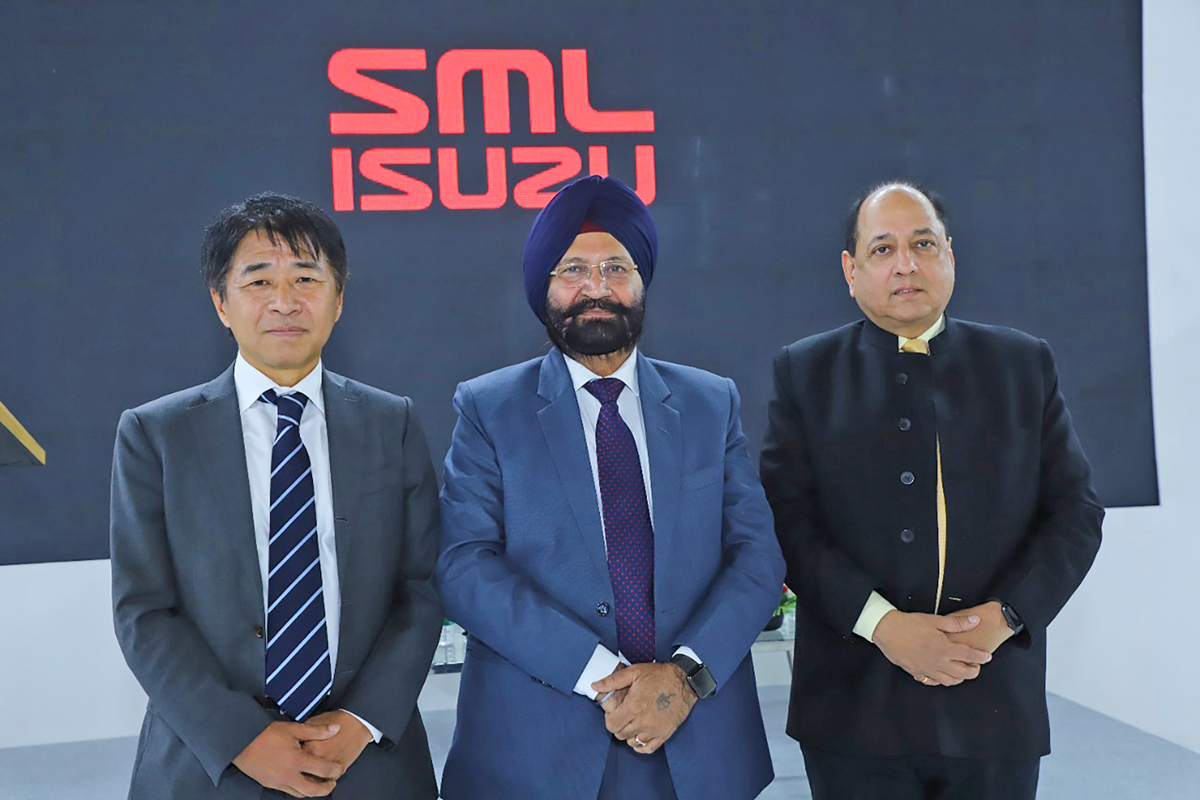 SML Isuzu Ltd. has always been at the foreground in contributing towards nation building in India for almost four decades now and is a pioneer in manufacturing commercial vehicles in India. Bringing in advanced technology and imbibing them for the delight and satisfaction of its end users and customers and at the same time meeting the regulatory requirements has always been the driving core philosophy of the company. At this year's Auto Expo held in New Delhi, SML Isuzu presented four of its latest products – one in the cargo segment and the other three in the passenger segment.
The company showcased its new 24 feet MS container on Samrat GS platform, which is equipped for transportation and logistics of white goods, FMCG, parcel delivery, e-commerce and all manners of volumetric applications. Built on the popular 'Global Series' platform with new interiors, it offers safety, style, great comfort and economy to help in taking the user's business a step further. The container truck is even more secure with an advanced telematics solution, SML Saarthi. The three other products on display included the front door Hiroi school bus, executive Lx CNG school bus and the executive Lx staff bus.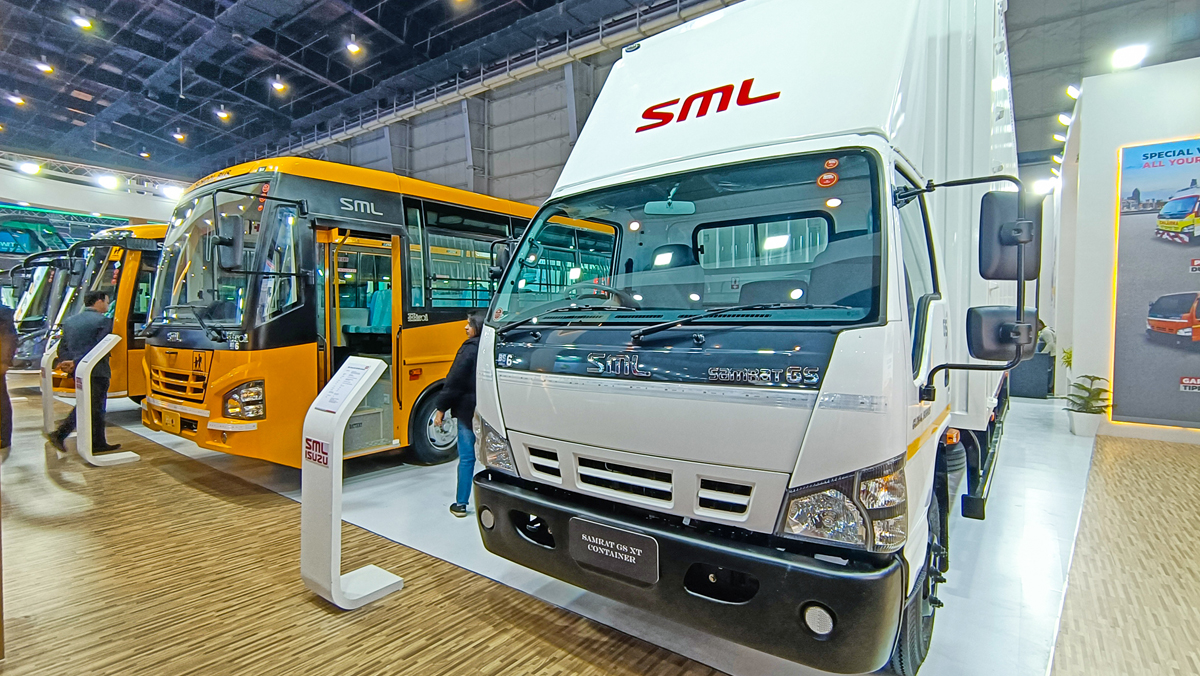 The buses are wide and provide ample space for a safe and comfortable commute. The executive staff bus comes with fully reclined pushback seats for superior comfort and safety, ambient lighting and USB ports to keep productivity on the go and multimedia on-board entertainment system to accentuate the joy of travel. The Hiroi school bus has wide front overhang door, fully compliant with all school bus and safety norms, thus promising safety along with comfort for the kids. The executive Lx school bus in CNG offers an environment-friendly, safe yet stylish commute to the school for kids.
"SML Isuzu understands that for a customer the vehicle is not just a mere means to earn a living but also to accomplish his ambitions as well. SMLI with its customer-centric approach thus partners in the success of all its constituents starting from customers to its suppliers, dealers and employees as well. The perpetual quest and endeavour at SML Isuzu is to upgrade and improve the products continuously to enhance customer experience with the buses, trucks and even special application vehicles. We have always aspired and strived to stay ahead as a leader in specialised mobility solutions.
Keeping up with the Government of India's latest direction for clean air with encouragement for the eco-friendly vehicles, we strive to keep ourselves updated with the latest developments emerging in the industry on every front. The Indian automobile industry has great potential to grow and for that potential to sustain successfully, we need vehicles which are reliable, affordable and uncompromisingly safe. Lots of advancements are there in EV technology and we are also moving in that direction. The company's objective is clear and bold which is to be the most preferred manufacturer of commercial vehicles in India. Our motto is: To be the Best, Be the One,"
– Hiroshi Ota, SVP – Marketing, SML Isuzu