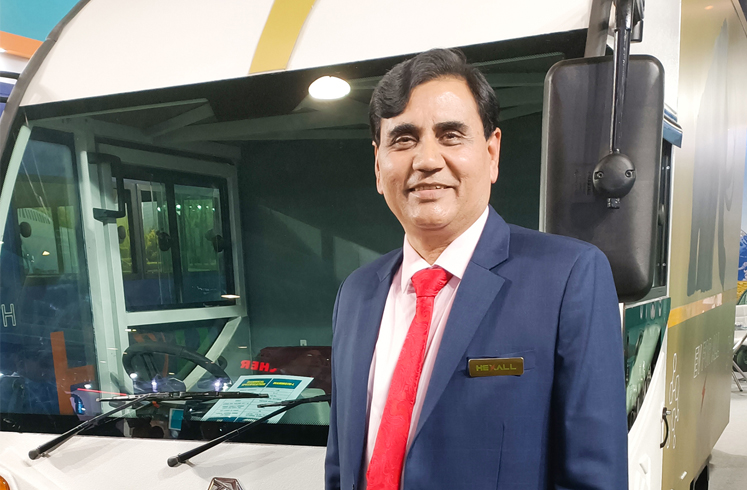 Dinesh Tyagi, MD & CEO, Hexall Motors tells N. Balasubramanian about his company's debut at Auto Expo, new products and focus at the show
New Products on Display
What we have tried to do here at Auto Expo is introduce a range of electric vehicles. We have conceptualized a new series of electric three-wheelers called 'Mammoth'. Mammoth signifies something big and large. Our three-wheelers have a fresh new look and have been designed based on a certain requirement and customer needs, within the available regulatory framework. We have focused on comfort, ergonomics, roominess and visibility for the driver and at the same time, managed to offer large cargo and passenger carrying capacity. We have also showcased a 41-seater electric bus called 'Bubble', a product keeping in mind applications such as staff and school transport. It is a completely flat-floor bus and the first time anyone has managed to offer 41 seats on a 9.5 m long platform. On such a platform, we usually find a max of 34-35 seats but we at Hexall have maximized the utility while keeping in view the CMVR compliances and regulations.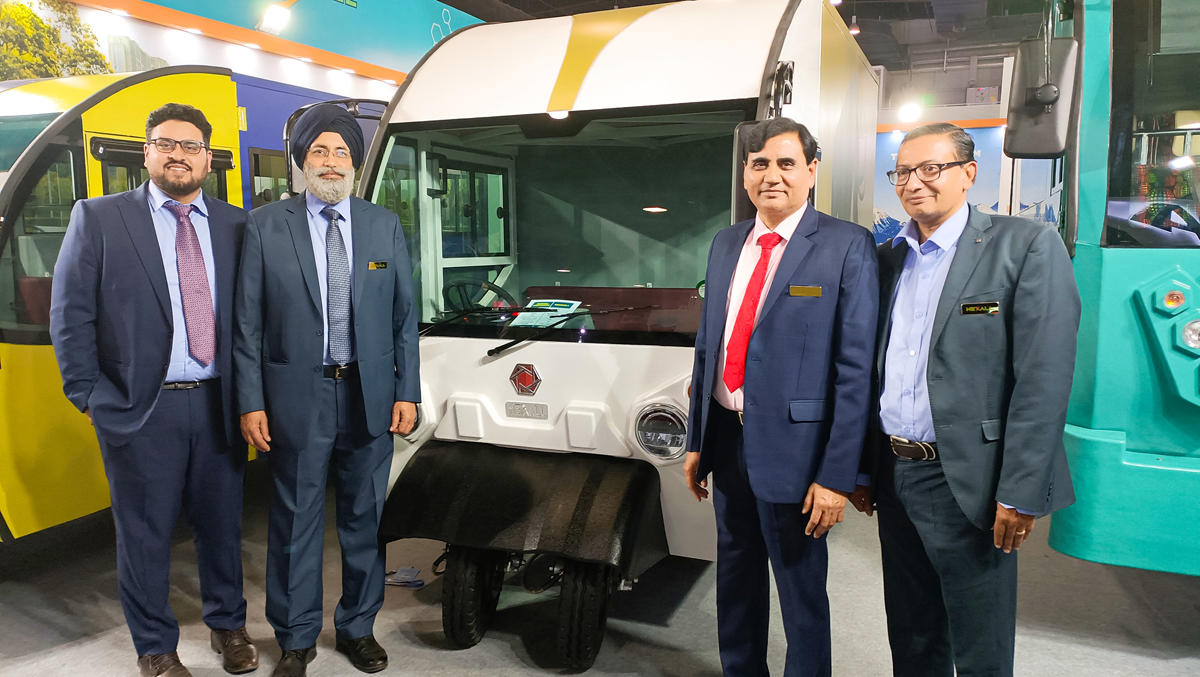 Hexall's Differentiation
The products under our Mammoth series are something very different from regular electric three-wheelers. We are creating a niche segment that is above the conventional three-wheeler market and inching towards the four-wheeled SCVs. We will give good value for money and better ROI for the operator.
On the bus side, we are trying to create a niche below the high value, expensive end of the market; we believe there is a gap to fill and are trying to do it with a frugal product.
The energy consumption is very low on our products thanks to their characteristic aerodynamic shape. This is just one among many other features and advantages that our products offer.
Engineering and Product Development
When we talk about the three-wheeler segment, it's more about the chassis, suspension and the body structure engineering. We have gone with a very high level of safety and have designed the product keeping in mind large volume and mass carrying capacity. It has been thoroughly engineered on CAD and CAE and performance validation has been done. We have utilized the space below the floor really well, so there is no wastage of space at all. The battery has been packaged underneath very safely; in fact it is difficult to find where the battery is.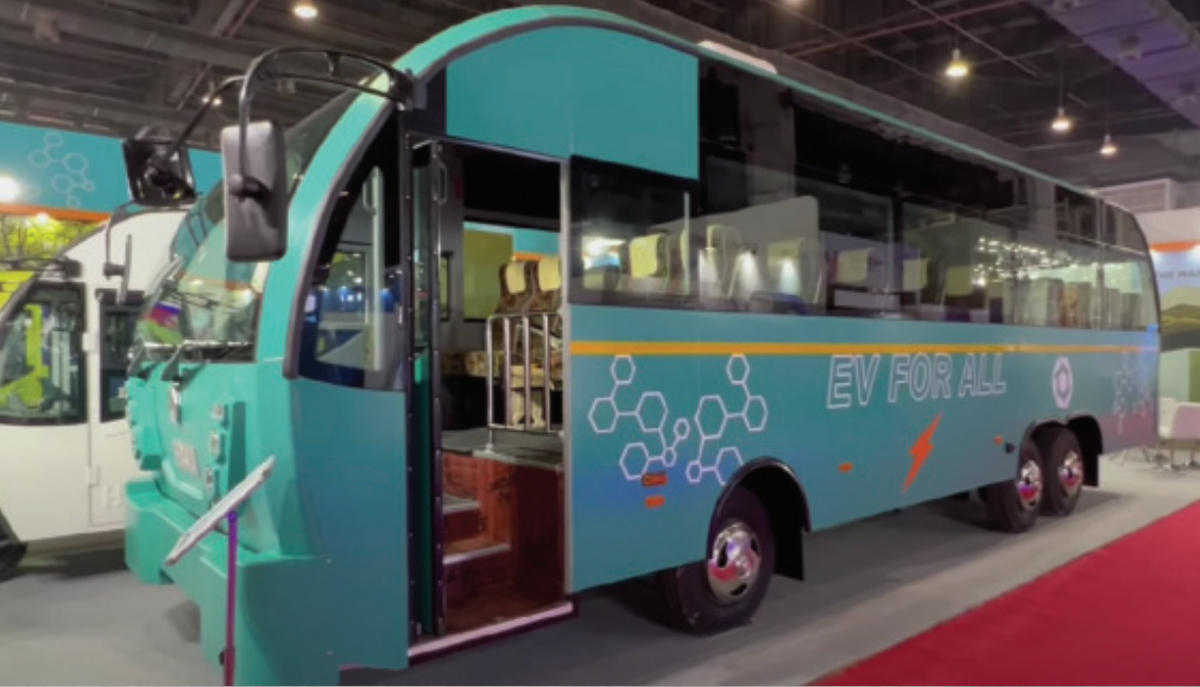 On the bus, it is a completely flat-floor vehicle without even a hump all across. The battery and other accessories are all under the floor which makes the bus safe and has also enabled us to maintain a very low height of the bus. The total bus height including the AC stands at 3150 mm which is much shorter than conventional e-buses that have a height in the range of 3300 or 3400 mm. The shorter height also makes our bus more aerodynamic. We have named it 'Bubble' because of the shape which reduces the air drag to a great extent, in fact to almost half of similar products in the market.
Focus at the Show
We wanted to come to Auto Expo to let people know about Hexall Motors – what we are, what we have done, to announce our arrival and demonstrate our capabilities through our new range. Of course, we are looking to get some orders from prospective customers. Also, going forward, when we plan to set up a mega factory, we need investors, so we are looking forward to some investors getting impressed by our work, believe in us and invest in our company. We are also looking forward to engaging with our suppliers along with whom we have worked really hard to bring out these unique new products.