TVS Eurogrip,India's leading 2 & 3-wheeler tyre brand, launched adventure touring tyres and superbike tyres in the presence of MS Dhoni and other CSK players in the city today. The launch was attended by business partners and key customers. The event also marked the brand's celebration of their association with CSK.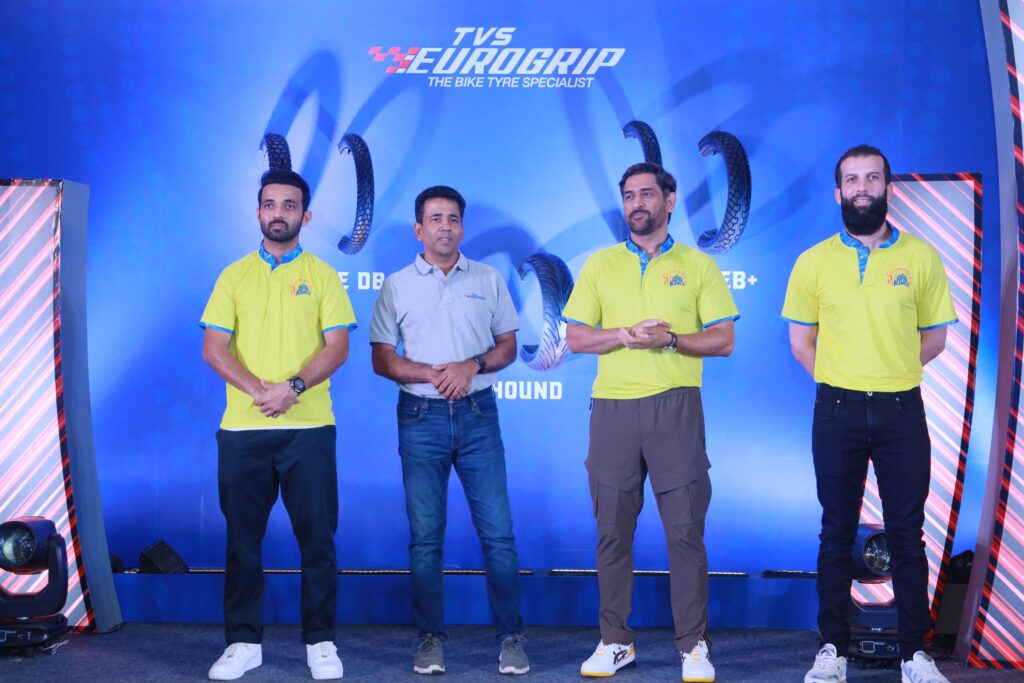 Explaining the products launched, P Madhavan, EVP, Sales and Marketing, TVS Srichakra Ltd said, "Launching a range of adventure touring and superbike tyres is a big milestone for us, further augmenting our product range, which is already the widest in the category. I am glad we have been able to do it in the presence of our business partners and CSK stars. These high-performance products have been designed in Europe and built to suit Indian road conditions. Many of these products are already launched internationally, and we have strong positive initial feedback from trade and consumers alike, so it gives us great happiness to bring these to the Indian market."
At the event, the company unveiled new products such as Roadhound, Duratrail and Terrabite amongst other range extensions in the motorcycle tubeless category.