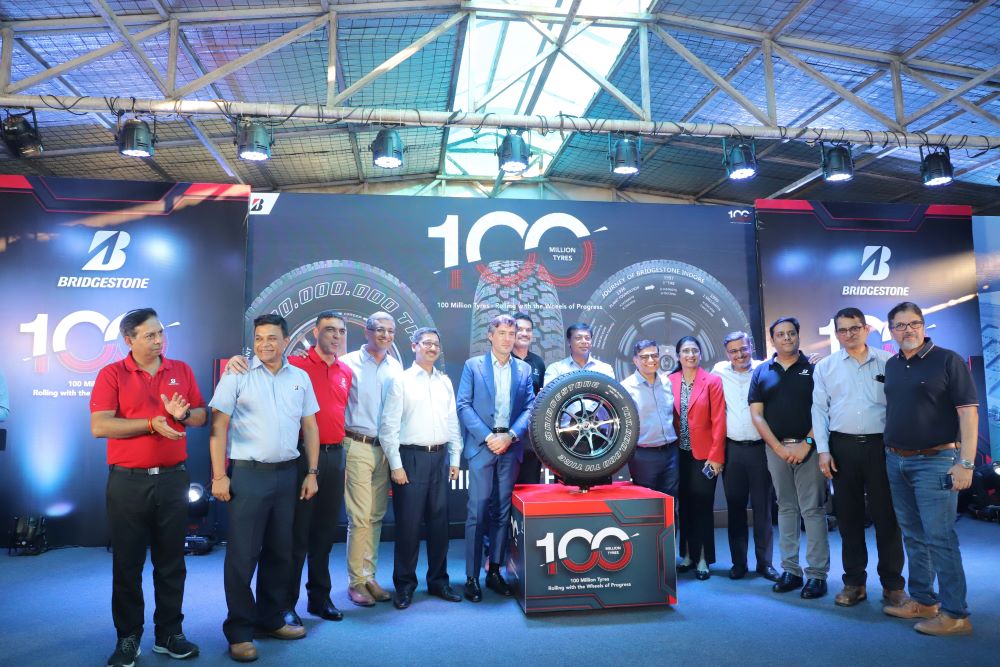 Bridgestone India, part of Bridgestone Corporation, a global leader in tyres and sustainable mobility solutions, has announced a remarkable milestone as their Indore plant reaches the historic production of its 100 millionth tyre. This momentous achievement coincides with Bridgestone India's silver jubilee, marking twenty-five years of successful operations in the country.
Bridgestone India commenced operation in 1998 with the Indore plant going on stream. The production of the 100 millionth tyre at Indore underscores Bridgestone's dedication towards serving the Indian market with cutting-edge Japanese tyre technology and reflects the enduring trust that customers place in the Bridgestone brand.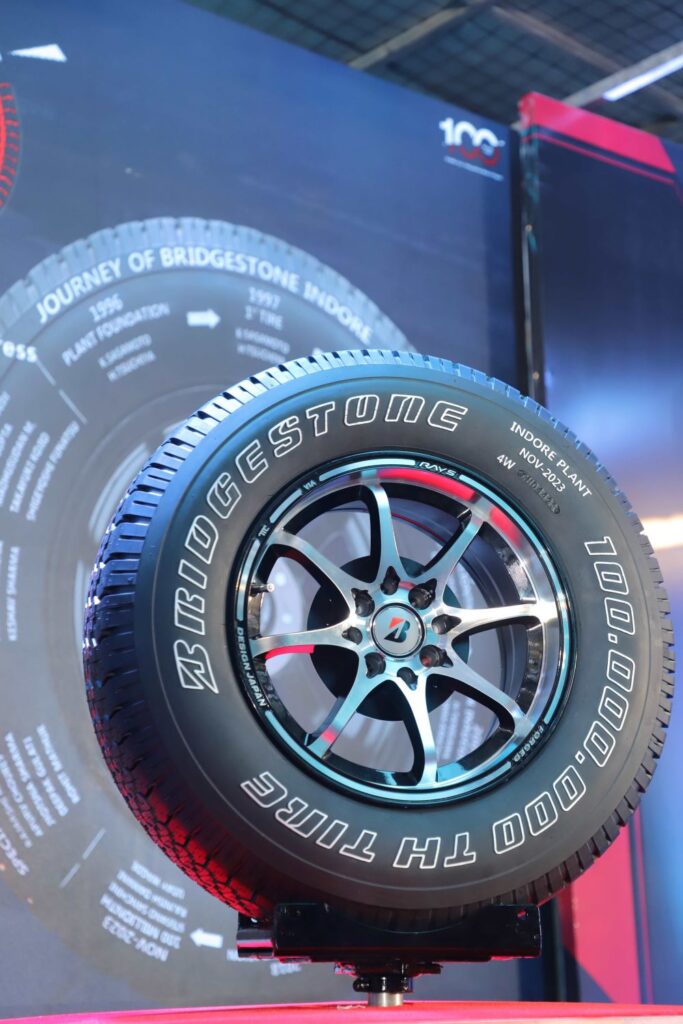 Stefano Sanchini, Managing Director, Bridgestone India, said, "Completing 100 million tyres from our Indore plant is a major milestone for Bridgestone India, and it comes at a perfect time, coinciding with our silver jubilee. This accomplishment is a testament to the unwavering confidence our customers have placed in the Bridgestone brand and is dedicated to the people who have brought us this far. It is heartening to see the pride amongst some of our people who brought out our first tyre manufactured in India 25 years ago, also bring forth the 100 millionth today. We take immense pride in our commitment to delivering superior quality and will continue to contribute to the growth of the mobility sector in India, as in the last 25 years."
Bridgestone India currently operates two state-of-the-art plants in India one at Indore and the other at Pune. Currently the company is investing Rs 600 crore on capacity and technology upgradation.
This momentous occasion represents a testament to Bridgestone India's dedication to sustainable growth, technological advancement, and delivering superior products that meet the needs and expectations of its valued customers. It also reaffirms Bridgestone's commitment to fostering excellence and innovation within the tyre manufacturing industry.