The small commercial vehicle and pickup segment in India is undergoing a transformation, where customers are now associating their identity with the asset they use for long hours every day. Tata Motors has pivoted to cater to this new customer sentiment by creating brands that cater to different customer needs and aspirations. The company's focus on looks and personalisation has helped it create products that customers can associate with beyond just their functionality. N. Balasubramanian and Rajesh Rajgor dig deep while speaking to Vinay Pathak, Vice President, Product Line – SCV and PU and Shubhranshu Singh, Vice President, Marketing, Commercial Vehicle Business, Tata Motors, to understand the company's focused approach in creating the aspirational Intra range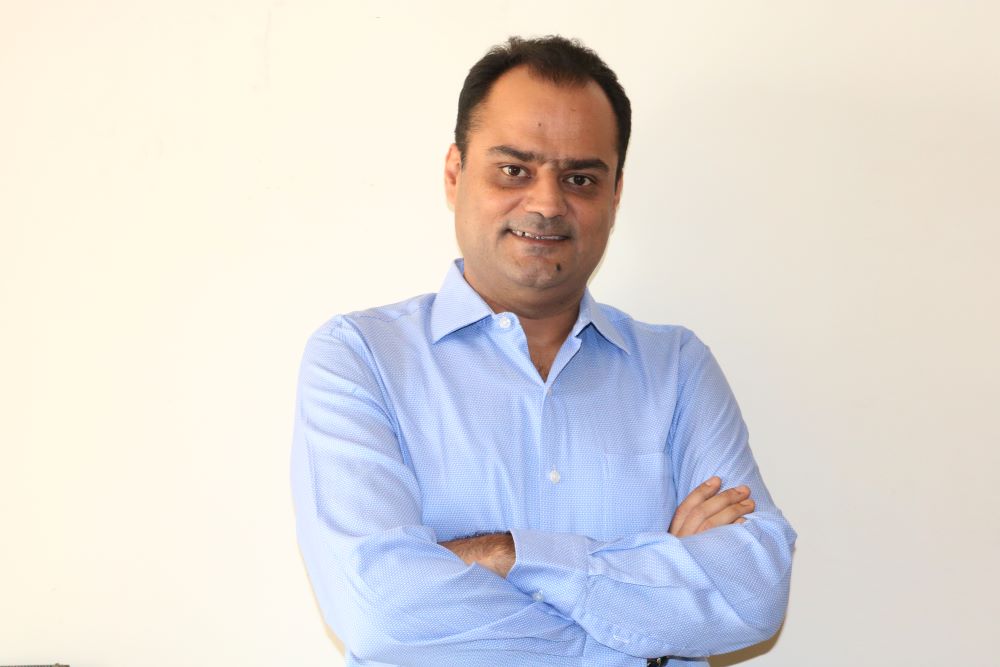 Tata Motors has launched a new small commercial vehicle called the Intra V20. The V20 is unique in its segment because it is a bi-fuel pickup claimed to be the first in the Indian pickup truck market with both petrol as well as compressed natural gas (CNG) engine in the same vehicle. The vehicle's 1.2-litre engine, commonly used in passenger cars, can achieve fuel efficiency figures of up to 25 km per kilogram, compared to 14-15 km per kilogram for diesel counterparts. The V20 has also been designed to carry a 1 tonne payload, although it is able to handle up to 2 tonnes. The vehicle has received positive feedback from customers, with Tata Motors seeing strong initial demand.
Vinay Pathak, Vice President, Product Line – SCV and PU, Tata Motors, says that the V20 has received positive feedback from customers and the market, with many appreciating the vehicle's drivability, fuel efficiency and overall performance. Pathak noted that the new model is an innovative solution for customers in a growing economy and country like India. "The small commercial vehicle industry has been largely diesel-oriented, almost 100% diesel, with a little bit of CNG here and there. But what we realise is that we need to create innovative solutions for our customers because there are trends that are getting governed by the push from the government. There are trends which are happening in the duty cycle where the duty cycles are changing and there are aspirations of our customers, which are becoming more and more demanding from the traditional products," Pathak explained.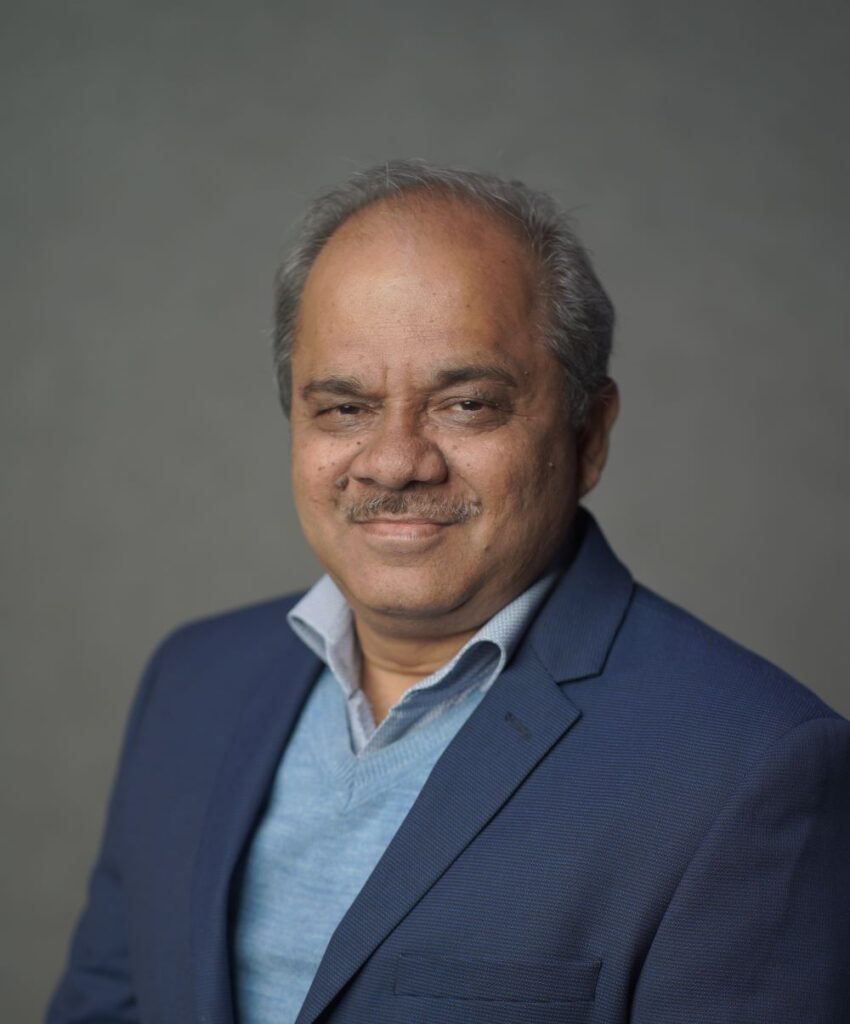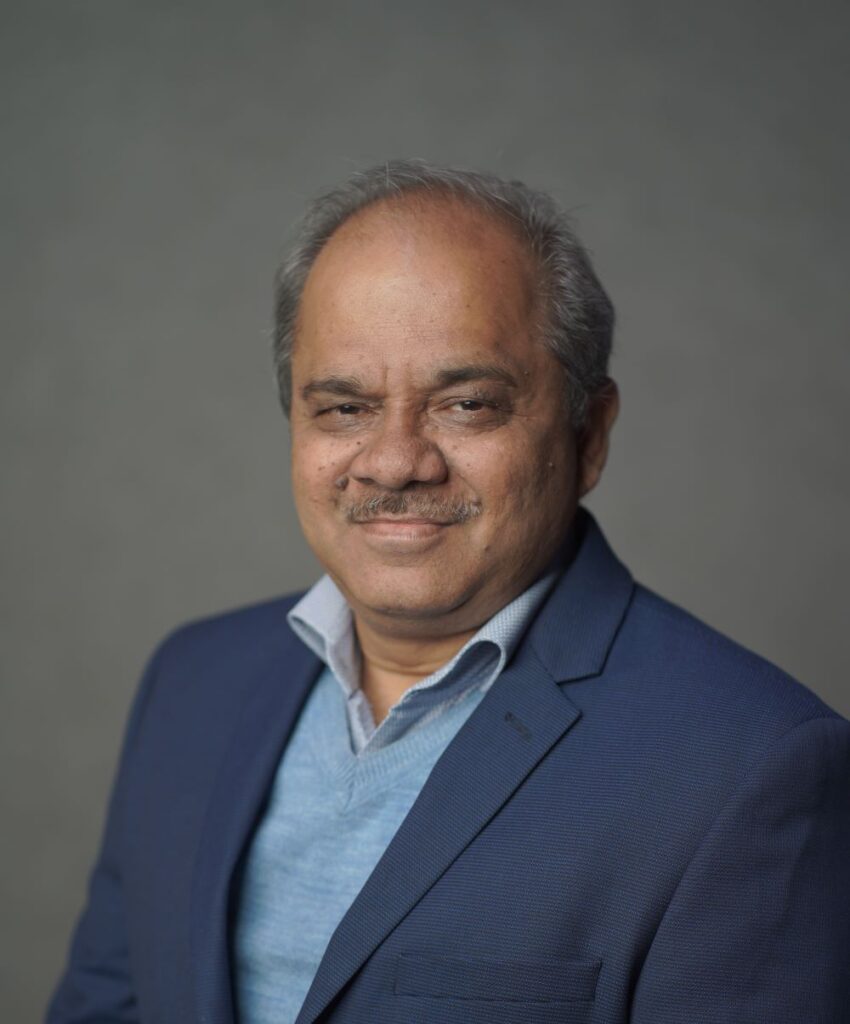 The Evolved Bi-Fuel Pickup Truck
The Intra V20 is equipped with a 1.2-litre engine that is extensively used on the passenger car side. The vehicle is designed to meet the latest emission norms and the gasification push that the government is giving is merged together in the Intra V20. "We also realised that there was a rated payload regime, which is beginning to play out, which actually in the last mile was not very much there earlier. But now as we go to different parts of the country, we look at the way the laws are getting implemented on the ground. The rated payload thing was also coming out and therefore we tried to maximise the payload as far as the specification is concerned. And therefore, we went to 1 tonne, which brought it into the pickup category," Pathak added.
Pathak also highlighted the Intra V20's high drivability and fuel efficiency. He stated: "Customers have reported figures ranging from 20 km to 25 km, which is significantly higher than the 14-15 km per litre typically seen in the diesel segment. There is a clear 25% to 30% kind of advantage that the customer is getting which explains the attraction for this vehicle. The customer is able to make more money and he is comfortable and enjoying the drive." The Intra V20 comes in two variants – 5-litre petrol and 35-litre petrol. The 5-litre variant is targeted at Delhi and the National Capital Region where regulations limit the use of larger engines. Despite launching in February, the Intra V20 has already caught the attention of customers and the market, with Pathak reporting that the company can sell as many as it can supply. The company is hopeful that it will sell 1,000 units in the third month of its launch.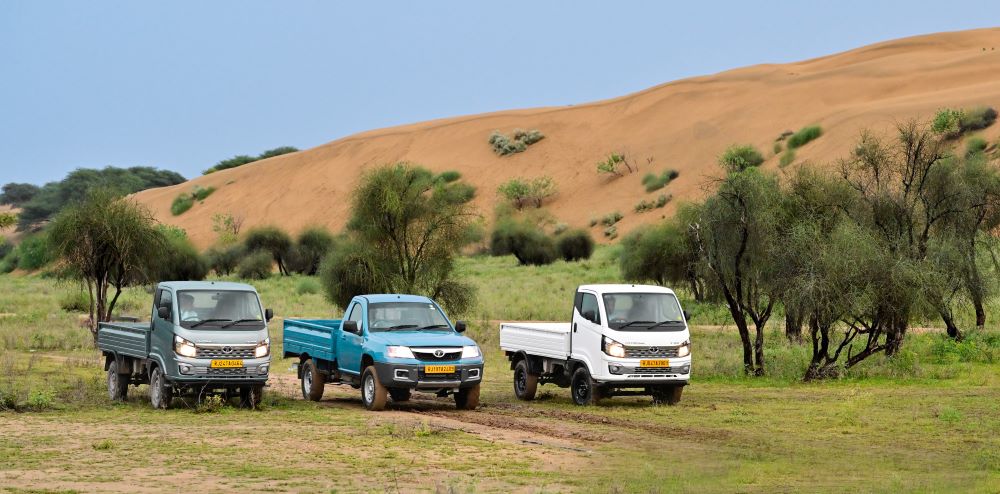 Changing Nature of SCVs and Pickups
Tata Motors has been a dominant player in the Ace segment for many years. However, the company's market research revealed that customers were looking for something more in life beyond just a commercial vehicle. As India's per capita income grew, so did the aspirations of the people, and they were not content with just a mode of transportation. They wanted a vehicle that would make a statement about themselves and looks played a critical role in achieving that goal. Pathak explained that the company's market research had revealed that brand association was becoming increasingly crucial in the small commercial vehicle (SCV) pickup range.
"In the past, people would purchase a commercial vehicle solely for its functionality. However, in this segment, customers are now associating their identity with the asset they are using for 12-15 hours a day. As a result, the brand association has become more critical than ever before," he disclosed. He further clarified: "Tata Motors had pivoted three brands to cater to this new customer sentiment. The first is the traditional Tata Ace (chota haathi) brand, which has been dominant in the SCV segment for many years. The second is the aspirational Intra brand, which customers use to make a statement about themselves beyond just the product. The third brand is the Yodha brand, which was targeted at larger pickups."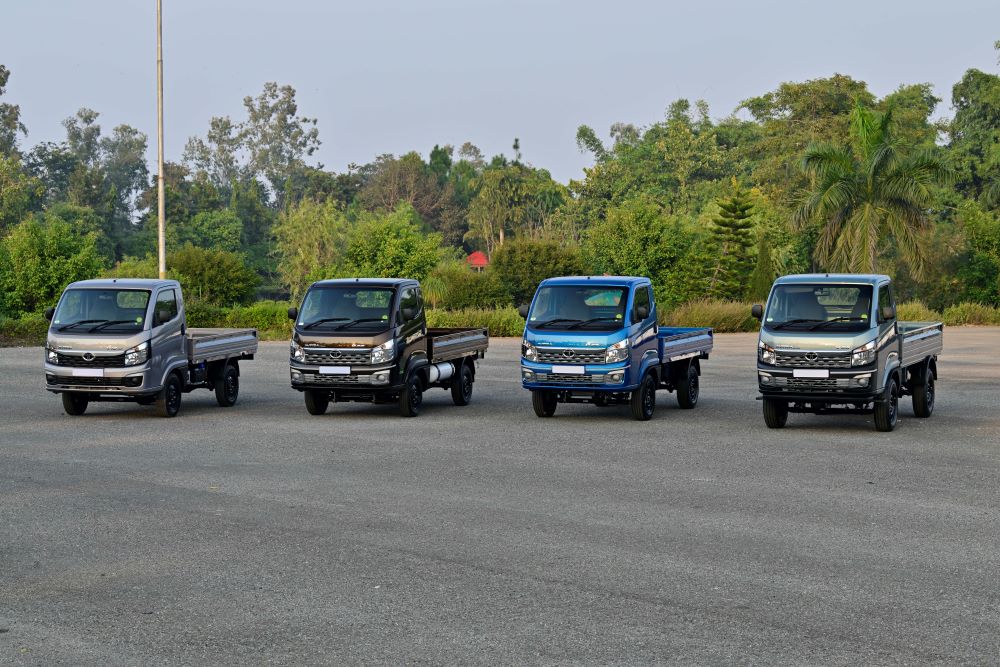 When it comes to the Intra brand, Pathak highlighted that looks played a crucial role in creating a product that customers could associate with. "From the front face to the headlamps and the overall design appeal, Tata Motors wanted to create a product that would stand out in the crowd and make customers feel good about using it," he shared. In the interview, Pathak also described that Tata Motors was always looking to sit close to its customers and understand their needs and aspirations. The company has always aimed to address these needs and create products that would satisfy their customers' requirements as much as possible.
Shift in Usage and Versatility
Shubhranshu Singh, Vice President, Marketing, Commercial Vehicle Business, gave a robust perspective on the way the aspirational brand was created. Singh shared: "The majority of Tata Motors' users are first-time users and driver entrepreneurs, but this has shifted towards captive usage after the pandemic-led boom in e-commerce. Many captive fleet owners are now partnering with e-commerce giants such as Amazon, Flipkart, and others." Singh also noted that there is a progression from mini trucks to small pickups and then into large pickups, which indicates that the proportion of first-time users to captive customers is more skewed in favour of pickups.
He further added: "Tata Motors has a versatile and best-in-class range of products with multiple variants within the Intra sub-brand itself. Our portfolio boasts powerful engines, more loading capacity, more comfort and more fuel efficiency, as well as modern technology that can win every day." He added: "Our brand's fit with the battle for livelihood that the customer faces every day. Each and every communication we have focuses on the versatility of the vehicle, the terrains that it can navigate, and the loads that it can carry. We have also created an ecosystem of communication that specifically talks about applications for milk supplies, poultry, food grain, and other micro-segments."
Tata Motors is also focusing on the key features of each product. Singh shared: "We are carrying out this work through digital means and local influencers as customers have become more digitally savvy. Customers are now on their smart phones, doing business through social media platforms like WA, having discussions, and using Porter and other applications to pick up loads of business. Tata Motors has a creative spectrum, range and thoughts around the brand-building piece to cater to the shifting desires of the buyers."
Balancing the Exact Fit – CNG or Electric?
The launch of the Intra and other brands in the SCV segment showcases Tata Motors' commitment to understanding its customers and catering to their needs. According to Pathak, the Indian government has a clear plan to expand the CNG distribution network, which is cheaper and more efficient in terms of emissions than diesel or petrol. "The recent pricing mechanism for CNG is expected to be at least Rs 8-10 cheaper than diesel, and CNG vehicles offer 20% savings in fuel efficiency, which is huge for a commercial vehicle customer. Despite doubts about CNG vehicles' load ability, the bi-fuel version, using a CNG engine on the V30 platform, can deliver efficiency to customers in terms of total cost of ownership (TCO)," explained Pathak.
The bi-fuel solution addresses the issue of range anxiety and Pathak sees a bright future for CNG in India due to the government's commitment to net zero emissions and reducing the import bill. On asking how the vehicle would be positioned with Tata Motors' electric SCVs, Pathak provided insights into the comparison between running an electric vehicle versus a CNG vehicle. According to Pathak, "The cost of running an electric vehicle is Rs 1 per kilometre while the cost of running a CNG vehicle is approximately Rs 4-5 per kilometre. However, the price of the electric vehicle is approximately Rs 3 lakhs higher than a CNG vehicle. Therefore, the total cost of ownership (TCO) advantage is not significantly high, but the operations cost is very different."
For the Long Run
In the future, Tata Motors plans to have a significant portion of its portfolio as electric vehicles, while maintaining CNG as an equivalent important portion. As Pathak put it, "The CNG vehicles will continue to have a role to play due to range anxiety with electric vehicles. The bi-fuel variants will address the range of CNG vehicles. If someone needs to travel between 70 to 100 kilometres per day, an electric vehicle would be suitable, but if someone needs to travel 150 to 300 kilometres a day, then a bi-fuel CNG vehicle will become the dominant solution. Additionally, slow charging an electric vehicle takes 5-6 hours, making it suitable for day operations of up to 12 to 15 hours. On the other hand, CNG can be used for up to 18 hours a day without stopping."
Pathak also highlighted the critical importance of keeping vehicles running in the small electric vehicle (SEV) space, where customers heavily rely on their vehicles for daily earnings. In this space, downtime for even a day or two can result in significant financial losses for customers who often have borderline creditworthiness. Therefore, having a robust service network, spare parts availability, and expertise in complex technologies is crucial for maintaining customers'' trust and satisfaction. Many players have entered the small pickup vehicle space and failed due to the difficulties involved in keeping customers happy with their earnings.
Pathak noted: "Customers in this space prefer to have service done at the point where they are, as they don't want to waste time travelling. Thus, a strong service and spare network is vital to keep customers on the road and earning daily." Tata Motors is offering a telematics solution, Fleet Edge, as a standard fitment on their Intra and pick-up range of vehicles. They are giving a subscription-free first year as they believe customers want to use this feature for efficient utilisation of their assets and awareness. They have also given a feature to upgrade the software regularly for improved performance of their vehicles.
Filling Gaps and Strengthening Exports
Pathak further revealed that the company is always looking for gaps in the market and is working on many of the new products but will announce them when the time is right. "In terms of market share, Tata Motors is a significant player in the mini-truck ACE segment with above 60% market share. We also aspire to be a significant leader in the small pickup segment, where our market share has jumped to 33-35% in the last three to four years. We are focused on a strategy based on geography, and in some areas, we are by far the leader. In the future, we see the brand becoming a more important part of our offerings and plan to make service a significant competitive differentiator," disclosed Pathak.
The company is also optimistic about the potential of the international markets, especially in the electrification segment, which he sees as a big equaliser that is democratizing the automotive industry. "We believe many of the international markets will become very interesting for us, even the evolved ones, if we get the right solutions as far as electric vehicles are concerned. So, we are definitely bullish on the international markets. We have already started supplies to some of these markets outside India, but it's very early days," informed Pathak. However, he emphasised that the SCV and pickup truck segments have a huge potential for growth in India He pointed out that with India's population recently overtaking China's, and with the increase in per capita income, there will be a significant increase in demand for last-mile vehicles.
"If in the next five years the per capita income goes up by say a thousand dollars, the kind of explosion that will be there in the consumption pattern of people will demand a lot of last-mile vehicles," he observed. Tata Motors has already started exporting to neighbouring SARC markets and is looking to expand its presence in other international markets. Pathak elaborated: "We are working on many markets and we believe Intra is far more ready for even the evolved markets given the profile of the product. We are very bullish on that, and we expect this segment to grow."
Overall, Tata Motors' portfolio is versatile and adaptable to various applications, with a focus on powerful engines, loading capacity, comfort, fuel efficiency and modern technology. The company's innovative strategies, such as creating an ecosystem of communication and focusing on attribute superiority, are helping it build a strong brand image and appeal to customers in a digitally savvy world. As Singh summarised, "Tata Motors is committed to providing its customers with the best-in-class products and services, and we will continue to innovate and evolve to meet their evolving needs. Our goal is to make every customer's journey with us a comfortable and efficient one."