Bridgestone India today announced the winners of the 3rd Edition of the Mobility Social Impact Awards, an initiative aimed at recognising and celebrating innovative solutions that positively impact the mobility landscape in India. The award ceremony was held in Pune, bringing together industry leaders, innovators, and social change-makers. The winners were rewarded with a total price money of Rs 30 Lakhs in three categories.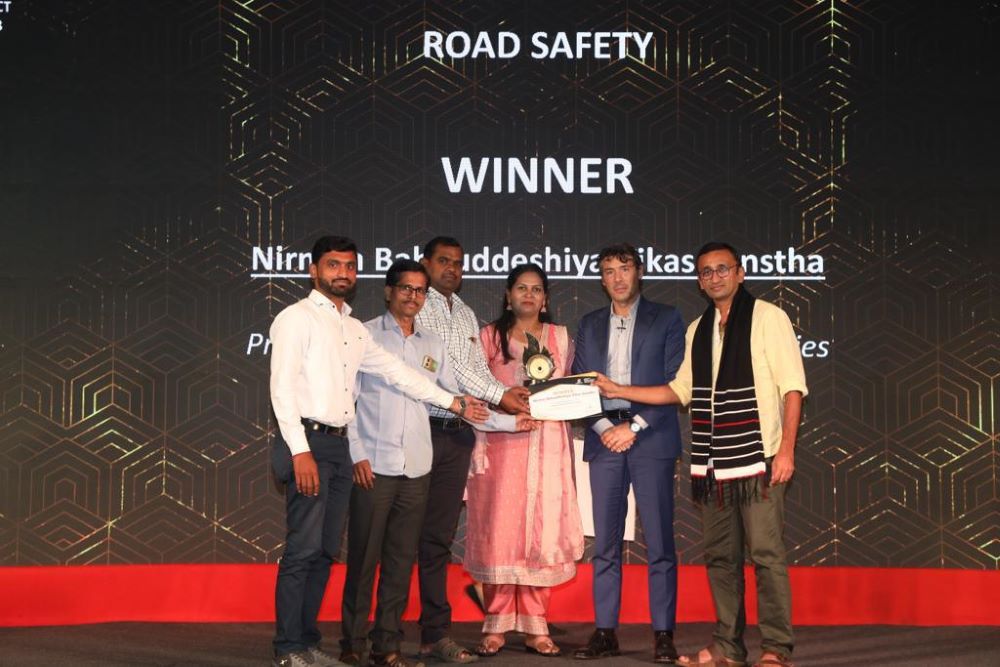 The Mobility Social Impact Award, launched by Bridgestone India, is a testament to the organisation's commitment to fostering innovation and sustainability within the mobility sector. These awards cover three areas. The first recognizing mobility solutions that are focussed on empowering vulnerable social groups and communities, second being work in the area of road safety and third are initiatives aimed at increasing access to resources and opportunities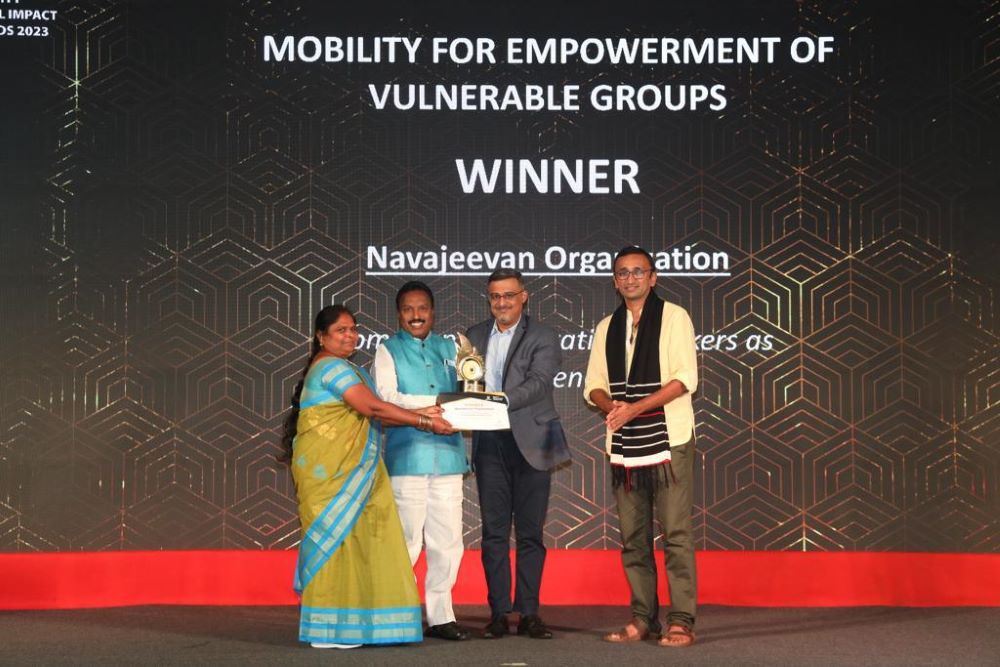 This year's winners represent a diverse range of projects and initiatives that have made significant contributions to the mobility ecosystem. The winners of the 3rd Edition of the Mobility Social Impact Awards are:
Nirman Bahuuddeshiya Vikas Sanstha, Pune, Maharashtra is the winner for their efforts under the category of road safety, for enhancing awareness among various groups in Pune, including children, driver communities, police and traffic police. 
Vikasonmukh Sansthan Jaipur, Rajasthan received the award in the category of increasing access to resources, for their outstanding work in livelihood generation through farm mechanization in Jaipur Rajasthan. Their efforts contributed significantly towards improving agricultural practices and livelihoods.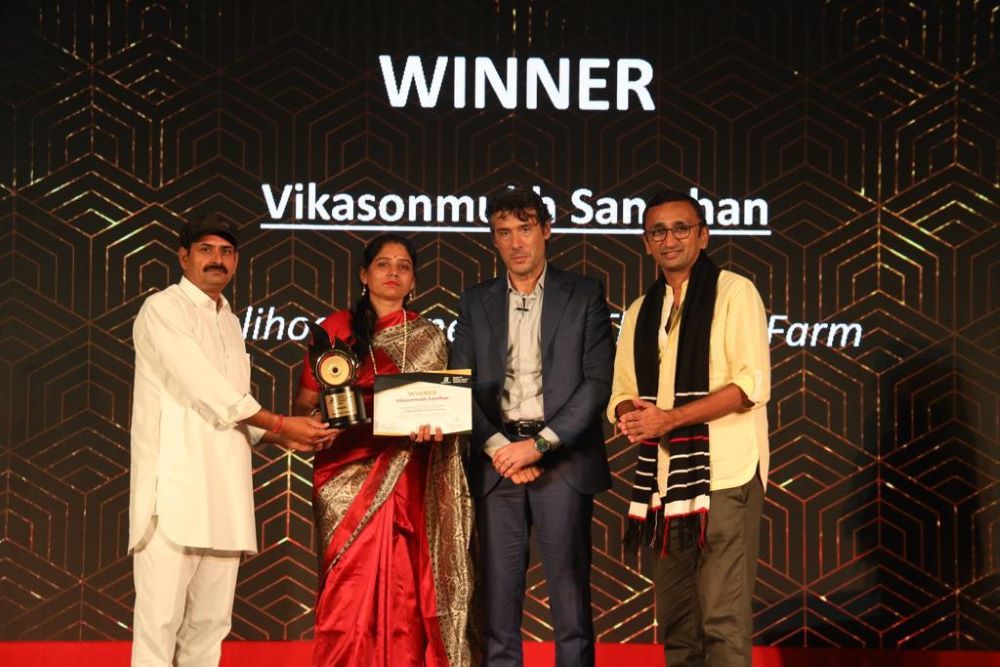 Navajeevan Organization Tirupati, Andhra Pradesh is the winner in the category of 'Mobility for Empowerment of vulnerable groups'. for their efforts in promoting Safai Karamcharis, Sanitation Workers and waste pickers as entrepreneurs.
The United Way of Chennai, Tamil Nādu has secured the first runner-up position for their project named 'Nalam' which focuses on providing mobile ambulance support for cancer screening. 
Mowo Social Initiatives Foundation's "Women in Mobility" the auto driving program for Women Hyderabad, Telangana and Ahmedabad, Gujarat based Janvikas Trust's Driverben- 'Ek Nayi Pehchan' both have been recognized as Joint runners-up in the category of "Mobility for empowerment of vulnerable groups" These initiatives aim to empower women through mobility and skill development. 
Ratna Nidhi Charitable Trust Mumbai, Maharashtra has received an award on the jury's special recommendation for their outstanding efforts in providing access to high quality prosthetic aids and improving the lives of individuals by ensuring they have access to top notch prosthetic devices, enhancing their mobility and quality of life. 
Commenting on the occasion, Mr Stefano Sanchini, MD Bridgestone India, said, "Sustainability is core to Bridgestone's strategy and is woven into every part of our business and operations. It is also a joint responsibility and can only be achieved effectively when all stakeholders in the ecosystem come together to deliver value for future generations. These awards are truly important as we recognise and celebrate the achievements of those whose inspiring work has positively impacted the quality of life for the communities they are engaged with."
The jury comprised Mr. Arindam Lahiri CEO Automotive Skills Development Council, Mr. Prashant Ranjan Verma General Secretary at the National Association for the Blind Delhi, Dr. Sudha Kothari, Managing Trustee Chaitanya.
Awardees were felicitated at the event attended by as Chief Guest Mr. Biren Bhuta as the Chief Guest, who is a recipient of the Gurukul Fellowship from the Foundation for Universal Responsibility of His Holiness the Dalai Lama and serves on the board of Gram Vikas in Odisha, Bhasha Research and Publication Centre in Gujarat, and SeSTA in Assam, among other dignitaries from corporates, NGOs and Government and local administration.