India's leading city gas distribution company, AG&P Pratham has launched its first CNG retrofitment center named – AG&P Pratham RETRO ZONE on the Oragadam – Sriperambudur Highway in Tamil Nadu. With a rapid increase in consumers shifting to CNG-enabled vehicles for private and commercial purposes, AG&P Pratham RETRO ZONE will be a one-stop solution to fulfill the CNG conversions. The fully equipped retrofitment garage offers RTO approved CNG kits and after-sales services to private and commercial vehicle owners of Buses, Cars, Autos, LCV and HCV who choose natural gas for transportation. In addition, the company also commissioned the PNG connection for its first commercial customer, AQ Caterers, in the Kancheepuram Geographical Area.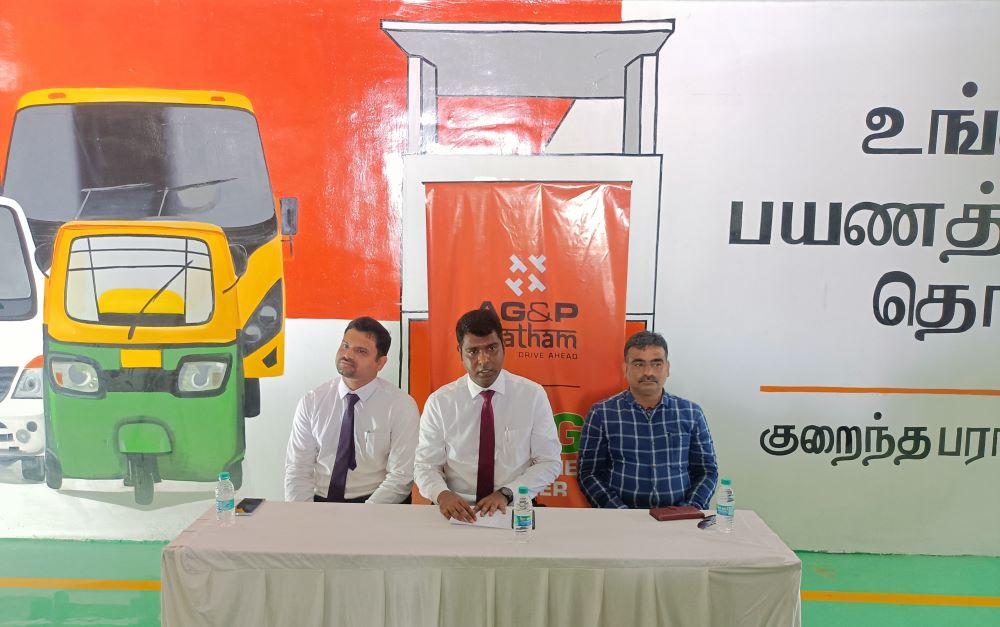 AG&P Pratham RETRO ZONE offers a reliable platform for customers who decide to convert to CNG enabled vehicles and ensure their savings journey begin. At the AG&P Pratham RETRO ZONE there is a wide range of choice for reliable CNG kits, the company associates with various RTO approved kit providers like Sagas, Extramile, Mijo, Greecko, Lovato, SUV, Omnitek and Balaji. AG&P Pratham RETRO ZONE rightly situated at the highway connecting Oragadam and Sriperumbudur, is an ideal location for the vehicles to drive in for natural gas conversions at ease. The spacious garage sprawling across 6000 sq.ft can carry out a conversion of 6 to 8 Autorickshaws at a time, 5 to 6 cars at a time or 3 to 4 LCV / HCV / Bus at once.
The announcement also includes the expansion of Piped Natural Gas (PNG) supply to the commercial customers where AG&P Pratham commissioned PNG connection to its first commercial customer, AQ Caterers, Kancheepuram. Users of commercial LPG see value in converting to PNG considering the escalating cost of LPG and because it is transported and stored in cylinders.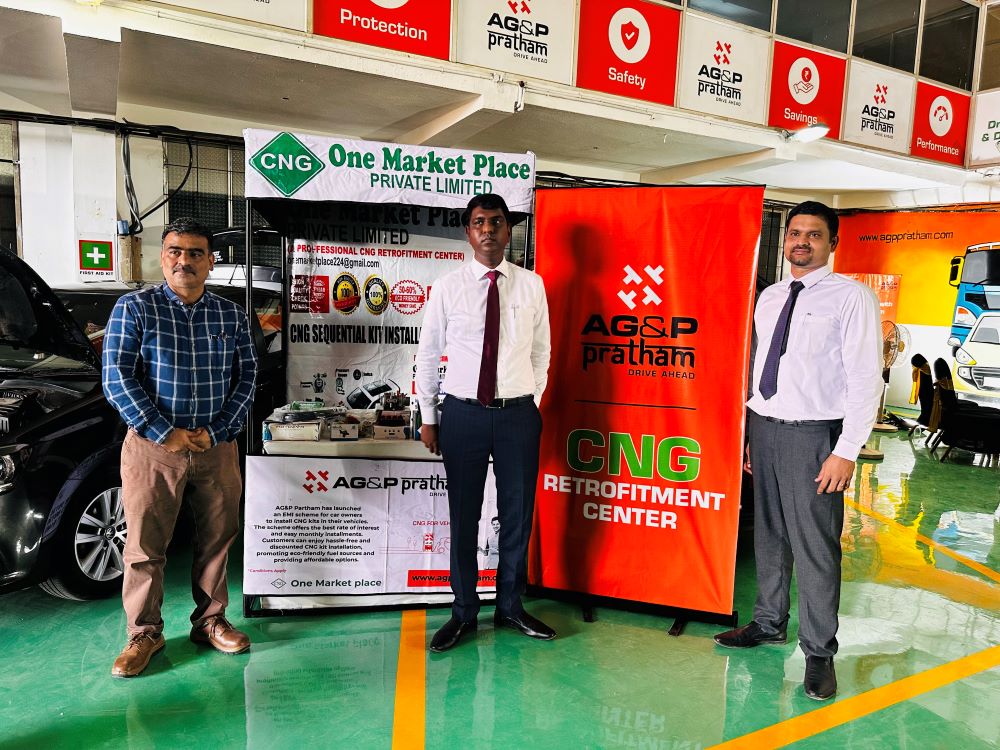 In Tamil Nadu, at present AG&P Pratham operates in 6 districts and plans to set up 280 CNG stations by the end of 2030. In Kanchipuram district alone, the company plans to establish 120 CNG stations out of which 28 CNG stations are already commissioned and operational, 22 more CNG stations will be added by the end of the fiscal year. AG&P Pratham team is focused on laying the necessary infrastructure in terms of CNG Stations and Gas pipeline network, which will in turn increase confidence in the adoption of Natural Gas as an energy source.
Commenting on the occasion, Abhilesh Gupta, MD & CEO, AG&P Pratham, said, "Transport customers who are running on conventional fuel systems are seeking to Retrofit their vehicles to CNG enabled ones because of the considerable savings benefit. At present though, conversion is done by stand-alone players with limited access to full-fledged solutions to retrofitment of vehicles. With the launch of RETRO ZONE and the existing vast network of CNG refilling stations, we are happy to be a one-stop solution for CNG needs of vehicle owners and strengthen our leadership position in the state as well as the country. This is the company's first RETRO ZONE, and we plan to expand this model to other Geographical Areas by adding 6 more RETRO ZONES within this fiscal year."
Adding to this, Thivahar Bethune, VP – Marketing, AG&P Pratham, said "It is our responsibility to provide economical avenues for CNG conversions of vehicles. One such initiative towards fostering adoption of clean energy in transportation is the company's first AG&P Pratham RETRO ZONE. With heightened awareness amongst people on using fuels/resources that has lesser impact on the environment and one's expenses, we are delighted to launch our exclusive retrofitment center in Kancheepuram, one of the fastest growing regions in South India. The AG&P Pratham RETRO ZONE will be a comprehensive solution for large industry fleets and private car users. "This new addition to the highly equipped city gas supply infrastructure, AG&P Pratham Retro Zone is fully equipped and operational from 2nd June at 180/ 10, Oragadam – Sriperumbudhur Main Road, Vadakkal, Oragadam.