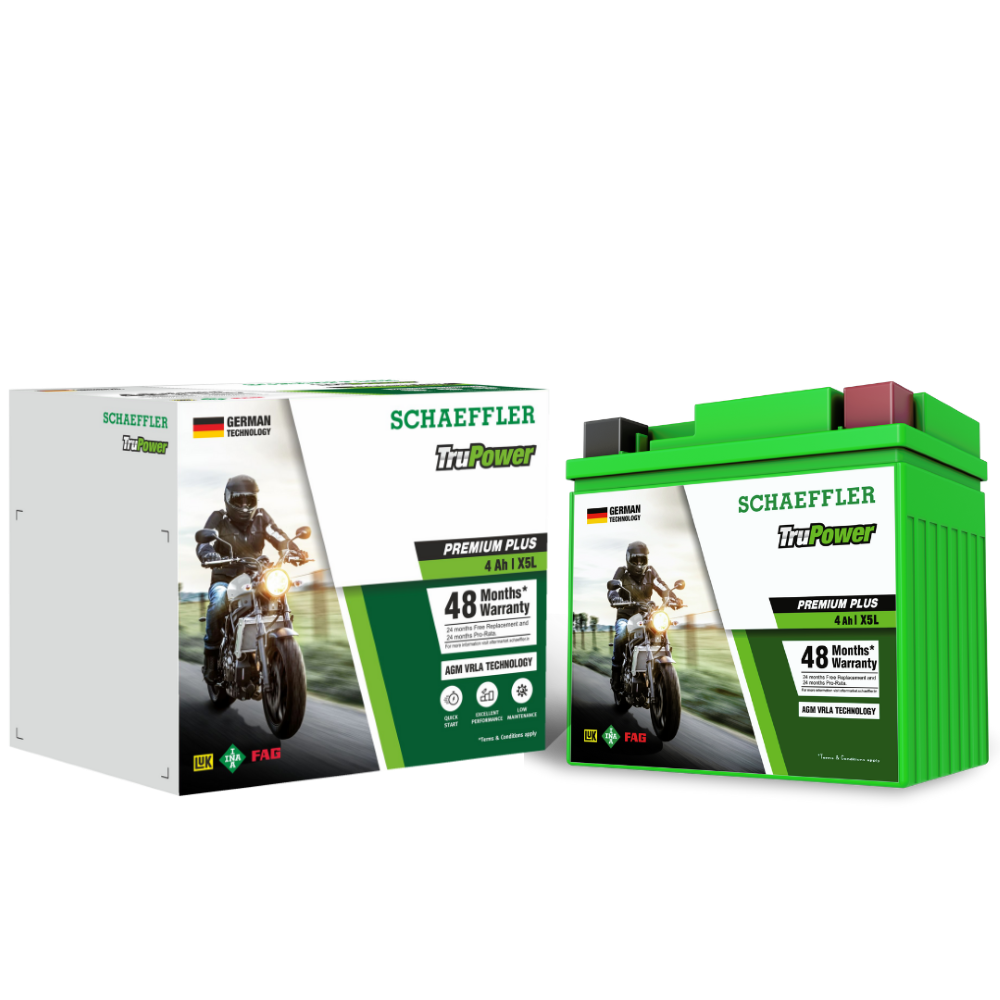 The Automotive Aftermarket division of the leading industrial and automotive supplier, Schaeffler India Limited, has unveiled its latest innovation, the Schaeffler TruPower 2-Wheeler Batteries. These state-of-the-art batteries are specially developed for two-wheeler applications, leveraging superior VRLA (Valve Regulated Lead Acid) technology to ensure trouble-free running of the vehicle.
Debasish Satpathy, President, Automotive Aftermarket Division, Schaeffler India said, "We are excited to introduce the Schaeffler TruPower 2-Wheeler Batteries, which represent a significant advancement in battery technology for two-wheelers. VLRA batteries are designed to be maintenance-free. With our focus on innovation and customer satisfaction, these batteries offer quick start capabilities, excellent performance, and low maintenance, ensuring a trouble-free riding experience."
The Schaeffler TruPower 2-Wheeler Battery Range boasts several innovative features that make it a standout choice for riders seeking superior performance and durability. The key features include: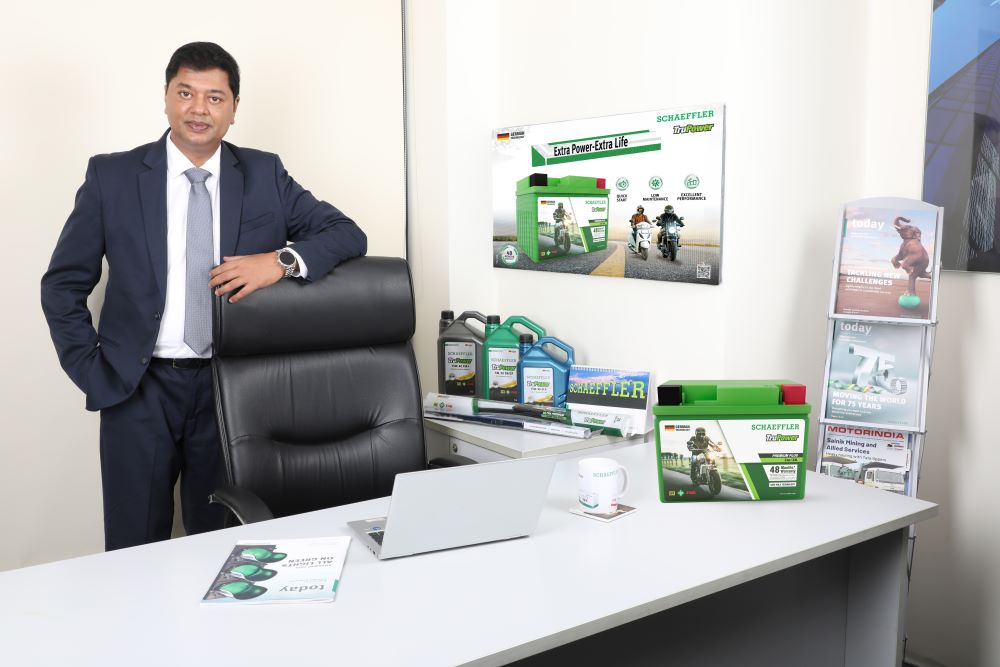 Robust & Low Corrosive Alloy: Crafted from a robust and low corrosive alloy, the batteries are built to withstand the toughest conditions, ensuring longevity and endurance.
Special Active Material for High Performance: The batteries incorporate a special active material that yields exceptional performance, providing riders with reliable power to tackle their journeys with confidence.
AGM Separator for Spill-Proof & Vibration Resistant Functioning: Equipped with an advanced AGM separator, the batteries offer spill-proof and vibration-resistant functioning. This ensures peace of mind for riders, even on bumpy terrains.
High Purity Lead & Electrolyte for Low Self-Discharge Rate: The Schaeffler 2-Wheeler Batteries utilize high purity lead (99.99%) and electrolyte, resulting in a low self-discharge rate. This means that riders can count on their batteries to hold a charge for extended periods, even during prolonged storage.
Flexible Fitment for Multiple Angle Fitment in Vehicle: The batteries feature a flexible fitment design, allowing for multiple angle fitment in various two-wheelers. This adaptability ensures seamless integration with a wide range of vehicle models.
With industry-leading 24+24 months warranty and advanced features, the Schaeffler TruPower Two-Wheeler Batteries from Schaeffler offer a reliable and long-lasting power solution for two-wheelers.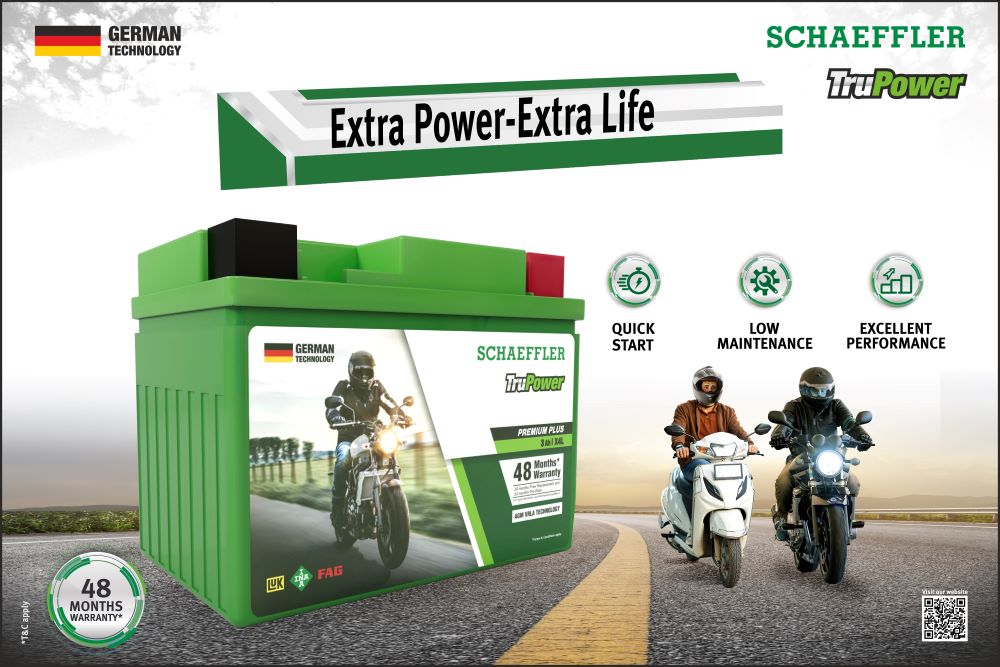 The Schaeffler TruPower Two-Wheeler Batteries are now available at authorized Schaeffler dealerships and distributors. For more information about the Schaeffler TruPower range and other Schaeffler Aftermarket products, please visit https://www.schaeffler.co.in/en/products-and-solutions/automotive-aftermarket/