The unique initiative will help workshops to remain competitive and optimise the workflows for all of their processes, thus boosting efficiency and reducing the cost of ownership for fleet operators, writes M. K. Prabhakar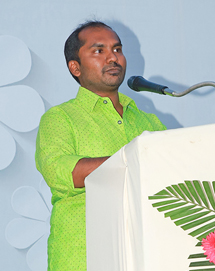 KT Motors, an initiative of KT Telematic Solutions which is a leading fleet management solutions provider, announced the launch of its 'Connected Workshop' at Sankari, Tamil Nadu recently. In an exclusive chat on the sidelines of the event, V Thiagarajan, Managing Director, shared detailed insights about the initiative. "With BS IV and BS VI norms, vehicle complexity is increasing and customer expectations regarding the service of their vehicles are growing continuously. Workshops wanting to position themselves optimally for the future must prepare today and align their processes with the challenges," he said.
"Through the combination of innovative connected diagnostic hardware and software, as well as workshop services, KT Motors helps workshops to remain competitive and optimise the workflows for all of their processes. Ultimately it will help boost workshop efficiency which in return will reduce the cost of fleet ownership for fleet operators.
– Thiagarajan Varadharaju, MD, KT Telematic Solutions Pvt. Ltd.
According to Thiagarajan, the solution helps to capture data in real-time with the following advantages:
• Capture the right data
• Process data faster
• Present in real-time in an understandable format, as for example, graphs and diagrams
• Help fleet operators take conscious decisions faster.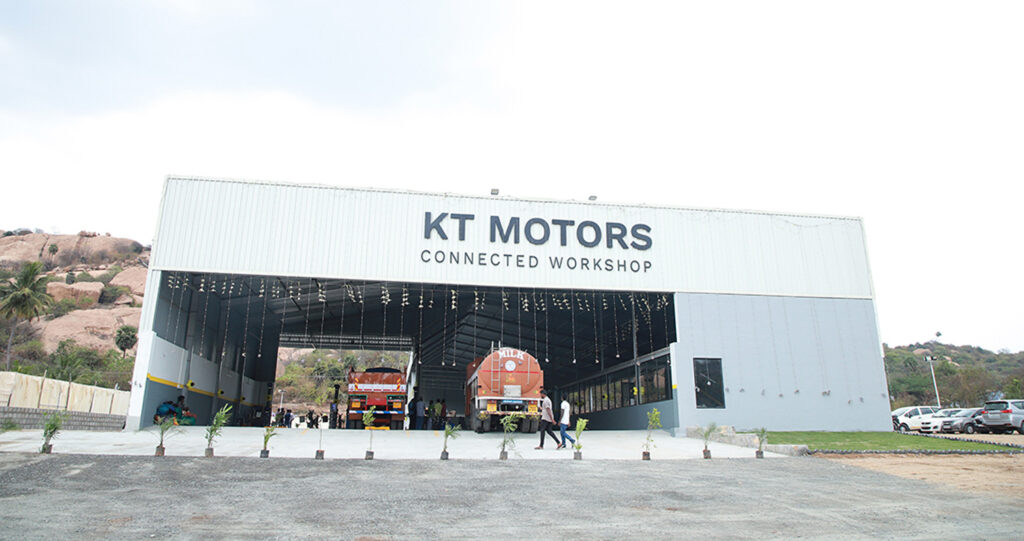 "By tracking all workshop activities in real time, we make sure that work compliance, work quality and work consistency can be achieved," Thiagarajan said, and added: "Maintenance eats up to 30% of an operator's revenues. There is a need to track such maintenance expenses. Today, when an operator sends his vehicle to a workshop, he cannot track the work compliance status. With the smart connected workshop the operator will have access to real-time data. He will have visibility to all of the workshop activities, including the condition of his vehicle from the time it is driven into the workshop until it comes out after repairs."
"For example, if you send a vehicle for a water wash, with earlier tracking systems you would get a message that the work was successfully completed. However, through the Connected Workshop you will also know how many litres of water have been used in the water wash. Similarly, you will get details of the exact number of grams of grease used and so forth. All this gives the operator confidence that work is done with proper compliance," he observed.
The services provided by the Connected Workshop include:
• Tyre pressure monitoring using an internet-connected digital tyre inflator
• Tyre tread depth measuring
• Drive-through wheel and axle alignment
• Tyre-related jobs such as rotation, shoulder change, repairs and rim balancing
• Tyre-related mechanical maintenance
• Overall greasing of all pins
• Wheel bearing lubrication replacement
• Tie rod and track rod monitoring
• Checking complete suspension
• Brake system monitoring
• Tracking axle-related issues such as king pin and its supported units
• Scheduled maintenance and monitoring of brakes using roller braking testing equipment.
Fleet Maintenance Training Programme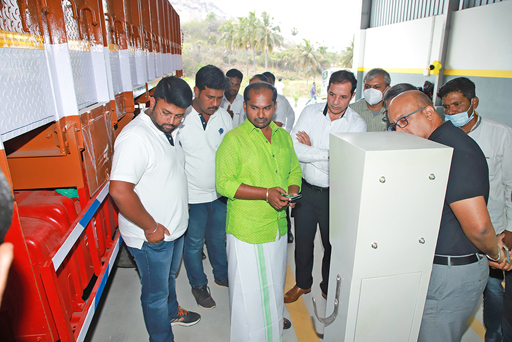 Additionally, KT Motors will also be offering a fleet maintenance training programme to operators and their employees to empower them for the digital maintenance of their fleet. Sharing further details, Thiagarajan said, "We are going to have a training institute for fleet management and fleet maintenance of international repute. The objectives of this programme are to develop high-quality and well-trained mechanical skills, to develop sector-specific skill levels of the rural youth and make them employable or self-employed, to improve vehicle safety awareness in the minds to minimise accidents and to reduce fossil fuel consumption by adopting the latest innovations."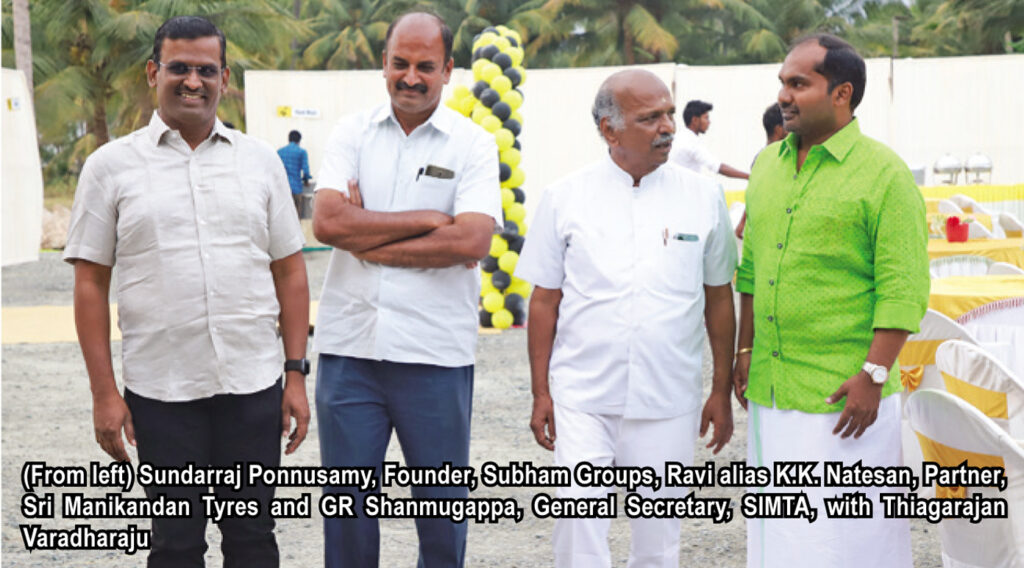 Franchise Model Thiagarajan's future plan includes expanding the Connected Workshop concept across the country. According to him, KT Motors intends to offer the Connected Workshop on a franchise basis to interested entrepreneurs. Listing out the advantages offered by the company to the entrepreneurs, he said, "We provide excellent service and software to boost workshop efficiency. We provide all the necessary connected diagnostic hardware to capture data in real time. Plus, we also provide skilled heavy commercial mechanics to our franchises."