In a recent conversation with Hemant Jaiswal, Director of Vandana Trailers, Rajesh Rajgor discovered that Vandana Trailers, known for its specialization in a diverse product range such as tipping trailers, tippers, sidewall trailers, flatbed trailers, low bed trailers, and custom rock body sandwich trailer tippers, has been diligently working towards achieving excellence through its distinct method of constructing durable products.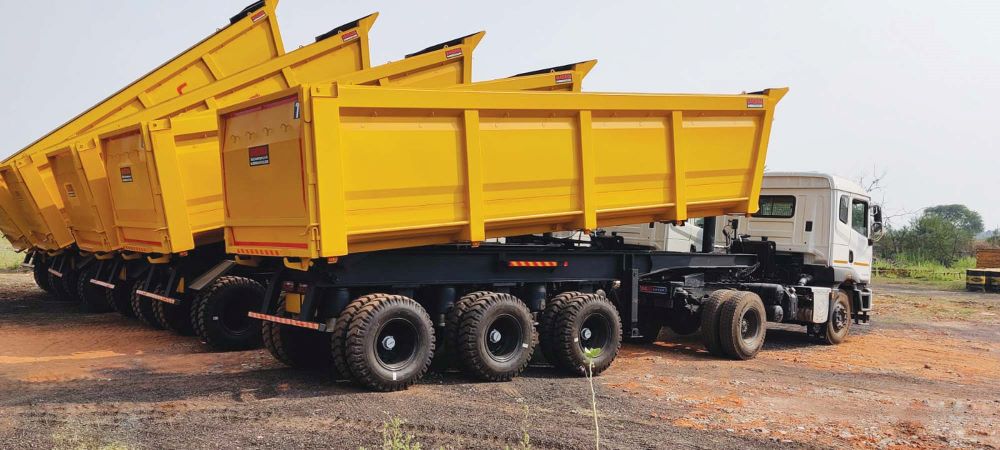 In the heavy-duty transportation segment, Vandana Trailers rises prominently as a symbol of quality and innovation. With an extensive product lineup encompassing tipping trailers, tippers, sidewall trailers, trailers, flatbed trailers, low bed trailers, and customized rock body sandwich trailer tippers, the Chhattisgarh based Vandana Trailers has consistently proven itself to not only meet industry standards but go beyond the expectations.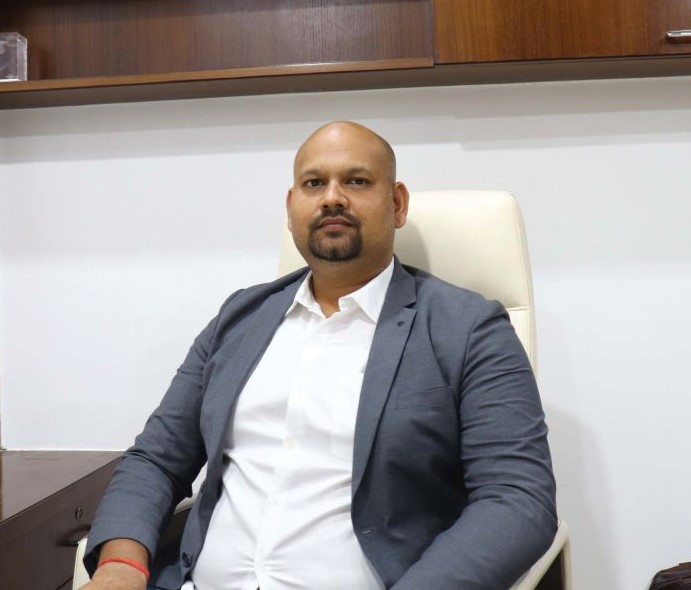 "At Vandana Trailers, our commitment to quality and innovation has been the driving force behind our success, thus far, says Hemant Jaiswal, Director of Vandana Trailers. "We believe in offering our customers more than just trailers; we provide them with solutions that enhance their efficiency and productivity," he adds.

Their commitment to innovation is evident in their adoption of pneumatic suspension systems in the long trailers. These systems enhance the stability and safety of 32 feet long trailers, ensuring a smoother and more secure journey for cargo. Incorporating feedback from the industry, Jaiswal adds, "Listening to our clients' needs is essential. The demand for longer trailers has grown, and we've responded by providing 32 feet options. This expansion in our product line allows us to cater to a broader range of cargo and transport requirements, further solidifying our position as a trusted partner in the industry."

In an industry where reliability and durability are paramount, Vandana Trailers has made its mark by catering to a diverse clientele. Their customer base predominantly hails from the mining sector, where the transportation of coal, ores, and other materials is a constant requirement. However, they don't stop there, extending their services to civil construction segments and power plants.

"Our focus on the mining industry has been instrumental in our growth. It's a sector that demands robust, dependable solutions, and we are proud to serve our customers with products that meet these requirements," Jaiswal remarks.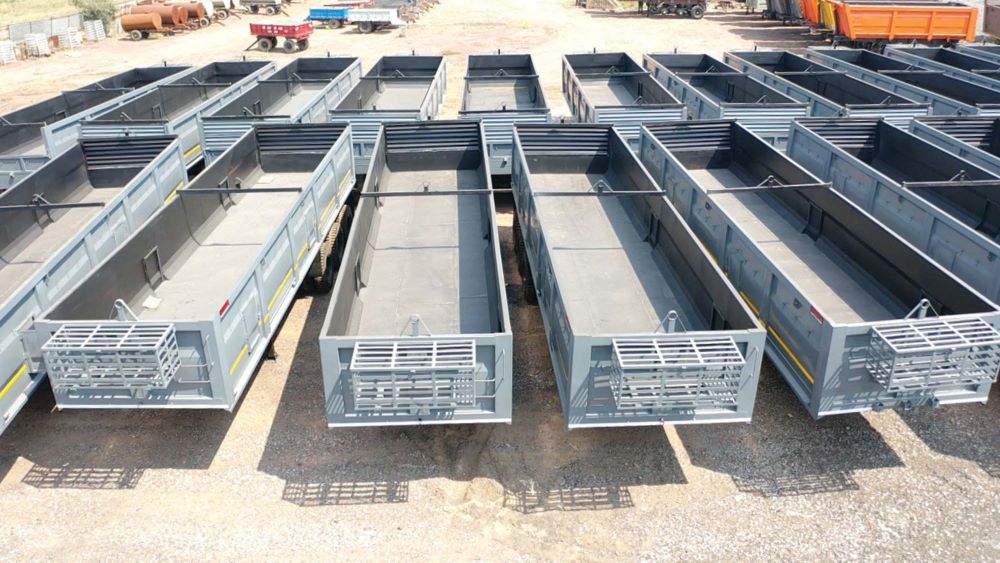 Production Capacity and Manufacturing Excellence

Vandana Trailers boasts a state-of-the-art manufacturing facility sprawling across 10 acres, located in Shakti, Chhattisgarh. This strategically chosen location has played a pivotal role in the company's operations. Jaiswal emphasizes "Establishing our plant in Shakti was a deliberate decision. It's an area with a rich mining history, and we wanted to contribute to the local economy. Besides, it provided proximity to our major customers in the mining sector."

Vandana Trailers' manufacturing process adheres to a rigorous line production system. What sets them apart from competitors is their dedication to producing their own child parts, ensuring top-notch quality and compliance with ISO standards.

"Quality is non-negotiable for us. By manufacturing our own child parts and employing a skilled workforce, we have better control over the final product's quality," says Jaiswal. The company's commitment to excellence is reflected in its certifications, including ISO 9001 standards. Vandana Trailers maintains strict criteria for procurement, always involving at least three suppliers.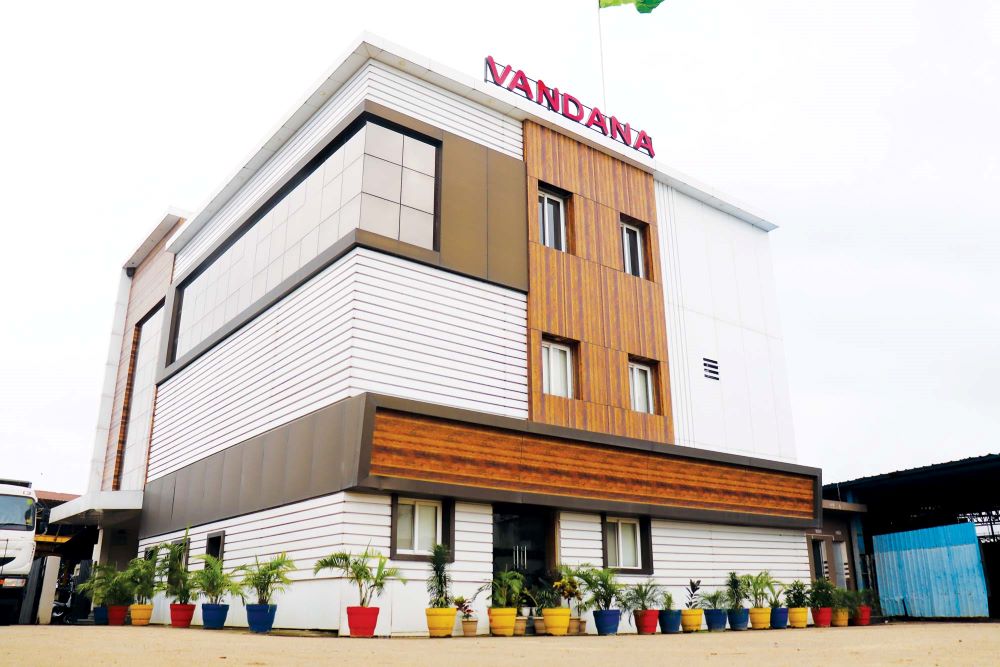 "Certifications not only validate our commitment but also instill trust in our clients. We believe in transparent and accountable practices, it is only because of this we are able to produce 10 vehicles a day and approximately 250-300 units a month and have scope for expansion," Jaiswal points out.

Efficient Lead Times

A key aspect of their operational excellence lies in the management of lead times, both in procuring raw materials and manufacturing trailers. This dynamic process keeps the wheels turning smoothly and customers satisfied. "Our lead times for procuring raw materials and manufacturing trailers are a crucial aspect of our operations. Efficiency is not just a goal; it's a necessity in our industry," explains Jaiswal.

When it comes to sourcing raw materials, Vandana Trailers navigates through a landscape filled with variables. Lead times can shift due to factors such as supplier availability and market conditions. "We must adapt to the ever-changing market," Jaiswal acknowledges. "Our lead time for raw materials typically ranges from seven days to 25 days. This flexibility ensures a dependable supply chain that underpins our manufacturing prowess."

Inside their sprawling manufacturing facility, Vandana Trailers operates at a remarkable capacity of 10 trailer units per day. However, the journey from order placement to delivery can vary. "While we maintain our production rate, lead times for trailer orders depend on specific requirements and volumes. On average, we aim to complete and deliver orders within a window of 10 to 30 days. This approach enables us to meet the diverse needs of our valued customers while upholding our commitment to quality," says Jaiswal.

Operational Excellence

Speaking about their manufacturing processes and technology, Jaiswal states, "Our welding process is a testament to our commitment to quality. We utilize argon-based welding with an 80% argon and 20% CO2 mixture, aligning with global standards for excellence. This ensures the strength and durability of our trailers, providing safety and reliability to our customers on the road."

He also highlights their state-of-the-art machinery and systems, saying, "Our manufacturing facility is equipped with advanced machines, including HEXA, saw machines, and CNC lathe machines, among others. These cutting-edge tools enable us to maintain high production standards and efficiently craft our trailers."

Efficiency isn't a mere aspiration at Vandana Trailers; it's deeply ingrained in their work culture. "Our focus on efficiency is what sets us apart. It's not just about meeting timelines; it's about doing so while adhering to our rigorous quality standards," Jaiswal notes.

Strong Order Pipeline

Vandana Trailers boasts a strong order pipeline, with orders pouring in from various clients. Notably, they have become an approved vendor for Ashok Leyland, with an order of 75 tipper trailers per month. This partnership showcases their capability to meet the stringent demands of established players in the industry.

"We are proud to be associated with Ashok Leyland and their trust in us as an approved vendor. Our commitment to delivering top-quality products is unwavering, and this partnership is a testament to that." Jaiswal proudly states.

In addition to their collaboration with Ashok Leyland, Vandana Trailers is also fulfilling orders for other esteemed clients. They have supplied 80 units to Mata Rani Transport, supplying 65 units of Tip Trailers to Anoop Road Carriers, 50 units to Punjab Transport Company, 50 units to AR Construction based out of Chandrapur. These orders demonstrate their reach and the trust their clients place in their products.
"Our diverse clientele reflects our versatility and commitment to serving the unique needs of each client. We believe in building lasting relationships by consistently delivering excellence," Jaiswal notes.

Exporting Success

Vandana Trailers' success extends beyond the borders of India. They have achieved a significant milestone by exporting over 100 tipping trailers to neighboring countries like Sri Lanka and Bangladesh. This expansion showcases their commitment to delivering quality products on a global scale.

Jaiswal shares, "Our export success is a testament to the trust our international clients place in us. We are proud to represent Indian manufacturing excellence on the global stage."

As Vandana Trailers moves forward in this financial year, their focus remains on maintaining their production capacity of 10 units per day. However, they are also committed to continuous improvement in manufacturing processes and product features.

"In this dynamic industry, staying stagnant is not an option. We will continue to innovate and adapt to the evolving needs of our customers. Our journey has been remarkable so far, and the road ahead is filled with promise and potential," Jaiswal concludes.

In a world where innovation and quality reign supreme, Vandana Trailers, under the direction of Hemant Jaiswal, continues to shine as a symbol of excellence in the realm of tipping trailers. With a strong commitment to customer satisfaction and a relentless pursuit of innovation, they are poised to shape the future of the tip-trailer segment.