The Automotive Component Manufacturers Association (ACMA), the apex body of the Indian auto component industry successfully hosted the 63rd edition of its annual session under the theme 'Mobility 360O – Sustainability for Competitiveness'.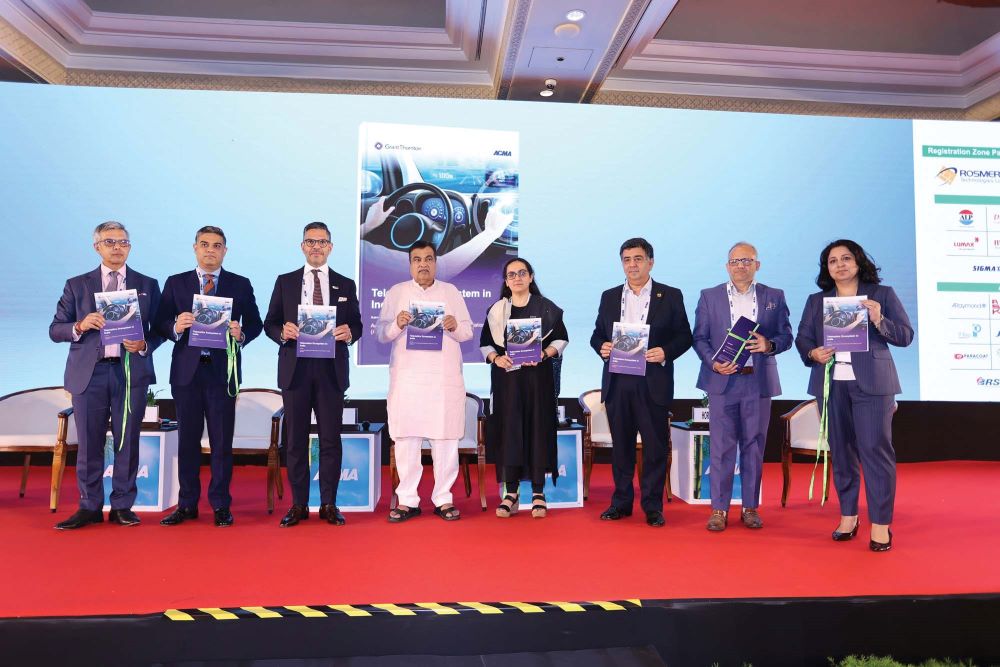 Dignitaries from the Government, and Industry including, Nitin Gadkari, Union Minister for Road Transport & Highways, Government of India, Piyush Goyal, Union Minister for Textiles, Commerce & Industry and Consumer Affairs, Food & Public Distribution, Government of India, Dr. Mahendra Nath Pandey, Union Minister for Heavy Industries, Government of India, Amitabh Kant, Sherpa G-20, Dr. Pawan K. Goenka, Chairman SCALE Committee & Chairman, INSPACE, Dept. of Space, Government of India, Vinod Aggarwal, President, SIAM and MD & CEO, Volvo Eicher Commercial Vehicles, Hisashi Takeuchi, MD & CEO, Maruti Suzuki India, and Hemant Sikka, President, Farm Equipment Sector, Mahindra & Mahindra, graced the Annual Session.

A joint research report by ACMA and McKinsey & Co. was also released during the event, themed on 'Mobility 360° – Sustainability for competitiveness'. The study provides a deep dive into the growing importance of sustainability, energy decarbonization, material circularity, and the need for cost-efficient alternatives. The report also highlights that the automotive and auto ancillary industry can play a significant role in India's mission to achieve net-zero emissions by 2070 and generate greater value and growth.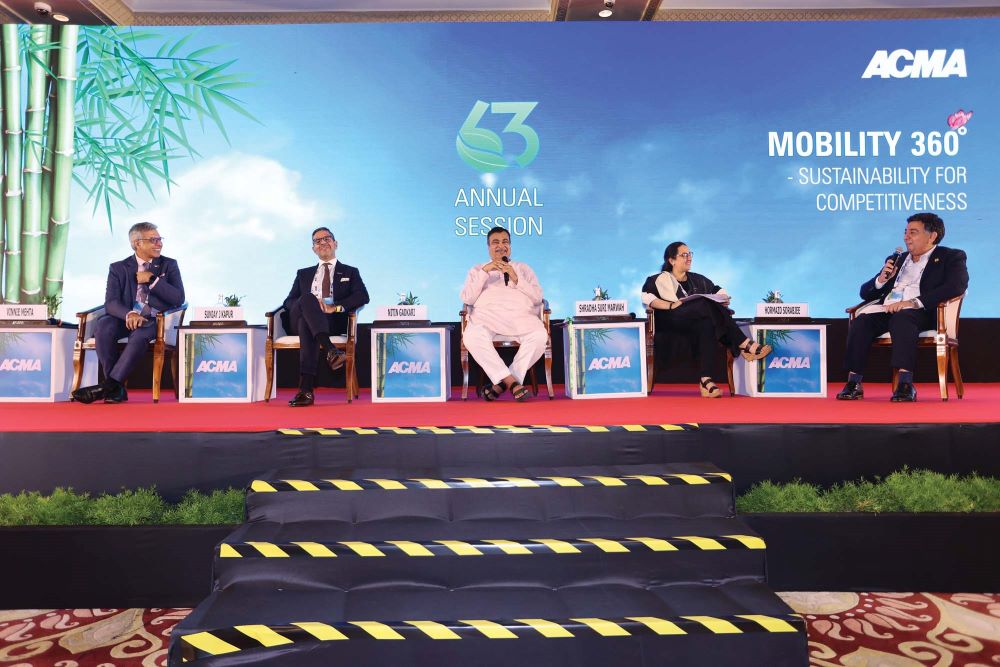 Speaking at the session, Nitin Gadkari, said, "The auto component industry is playing a pivotal role in propelling India's growth, seizing emerging global opportunities with its distinctive competitiveness and innovation. The way the industry is embracing electrification, technology, digitization, and a range of alternative fuels, and together crafting a powerful engine to redefine the mobility space in the country, is truly commendable."
Minister Piyush Goyal, said, "It is reassuring to see the efforts of ACMA for fostering a robust automotive supply chain, advocating policies, promoting localisation, and enhancing competitiveness. The Indian automotive ecosystem has the potential to define the sector at a global scale and be more sustainable. The industry players are making successful strides to ensure global prominence by driving tech-led innovation supported by a favourable business environment.''

Dr. Mahendra Nath Pandey, said, "The government's favourable policies are unleashing India's potential to revolutionize the global mobility landscape. It's truly commendable to witness the Indian auto components industry emerging as a powerful force shaping a greener and more efficient future for mobility. With the close collaboration between the government and the industry players, India is writing new chapters of global excellence and competitiveness."

Amitabh Kant said, ''All eyes are now on India, with its successful presidency of the G20 summit to lead the charter for global sustainability and excellence. I believe manufacturing, specifically, the auto components industry will be a key driver for our competitive edge and global leadership. As we shift gears towards cleaner, more efficient technologies, we pave the way for a sustainable and prosperous future. The journey of the auto industry is not just about innovation and competitiveness but also about redefining the mobility space, one that is digital and sustainable.''
Sunjay Kapur, ACMA President, and Chairman, Sona Comstar, said, "The auto components industry is at the inflection point where the road to global success will be defined by innovation, sustainability, skill development, investment, and R&D capabilities. We are poised to enhance our global competitiveness and drive excellence by embracing cleaner energy sources, digitalization, and prioritising sustainability."

Vinnie Mehta, Director General of ACMA, said, "The Indian Auto Component Industry is set for a robust growth trajectory in the coming years. The auto component manufacturers, OEMs, and the Government of India are collaborating to ensure sustainability and ACMA is committed to facilitating a seamless transition to sustainability and a circular automotive ecosystem."

The event witnessed the participation of over 1,500 delegates from OEMs, Component manufacturers, Government officials, and other stakeholders