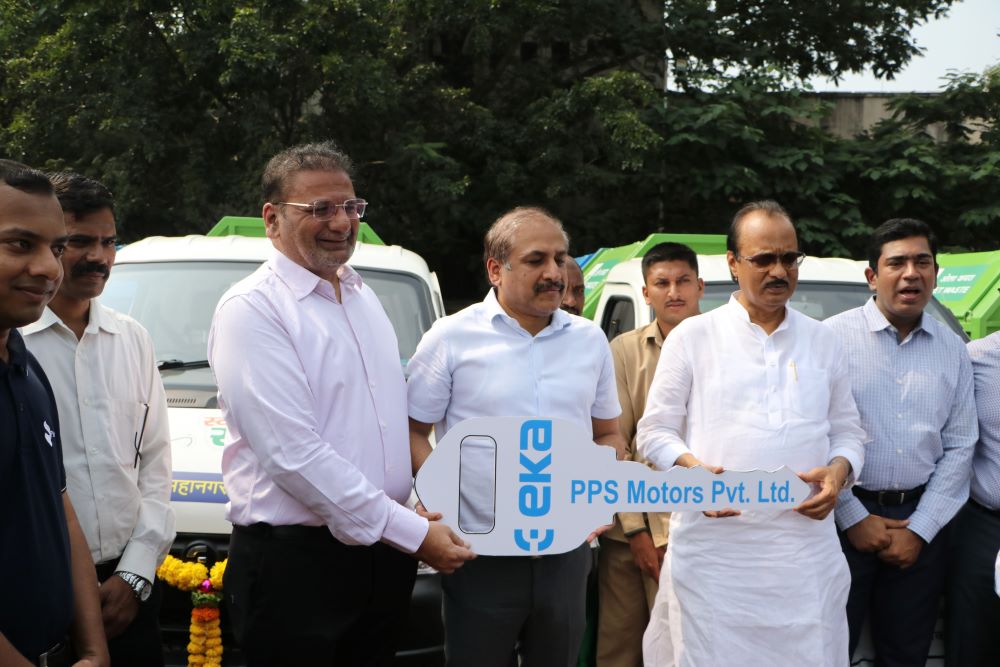 EKA Mobility, leading home-grown electric commercial vehicles & technology company, has taken a significant step towards bolstering urban sustainability by handing over 10 state-of-the-art 1.5-tonne electric garbage tipper vehicles to the Pune Municipal Corporation. This collaboration represents a remarkable advancement in environmentally conscious waste management practices for Pune, further establishing the city as a model for sustainable urban development. The vehicles were handed over today in the august presence of Shri Ajit Pawar Ji, Hon'ble Deputy Chief Minister of Maharashtra & Pune's Guardian Minister, Shri Chandrakant Dada Patil Ji, Hon'ble Minister of Higher and Technical Education, Textiles and Parliamentary Affairs – Maharashtra & MLA-Kothrud Vidhan Sabha, Dr. Neelam Gorhe Ji, Deputy Chairperson of The Legislative Council of Maharashtra, along with PMC Commissioner, Shri Vikram Kumar Ji & Additional Commissioner Dr. Kunal Khemnar Ji.
EKA Mobility's commitment to fostering a greener future aligns perfectly with Pune Municipal Corporation's vision of enhancing the city's environmental profile and improving the quality of life for its residents. These 1.5-tonne electric garbage tipper vehicles signify a monumental shift towards sustainable and eco-friendly waste management in Pune. EKA Mobility's electric garbage collection vans had successfully completed trials for several months with PMC before handing over the current fleet.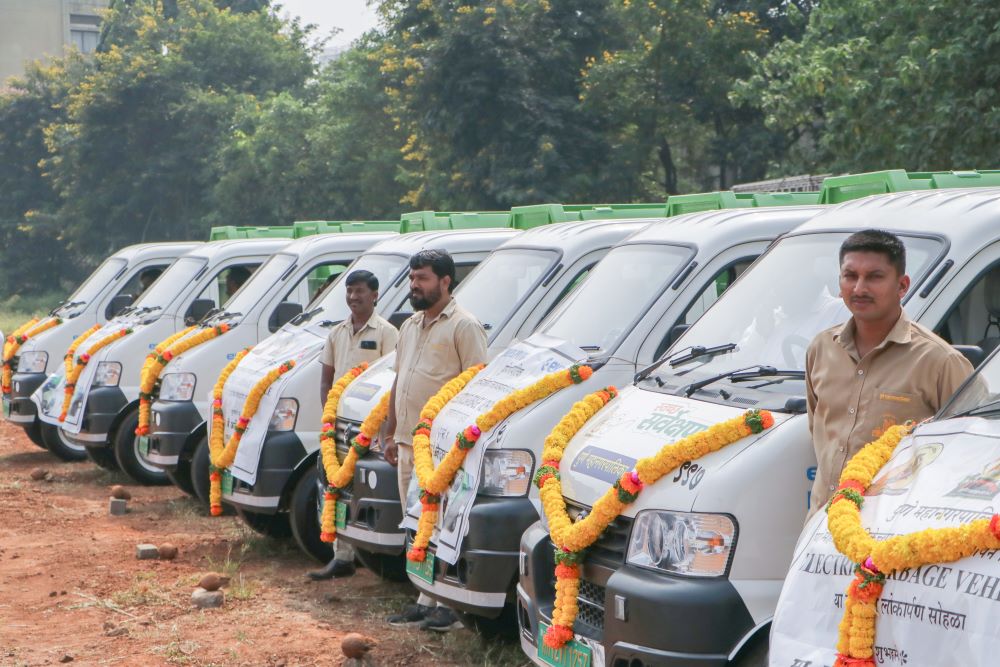 Speaking on behalf of the company, Mr. Hirdesh Thakur highlighted: "We are honored to support Pune Municipal Corporation in their endeavor to create a cleaner and more sustainable urban environment. EKA Mobility is committed to leveraging innovation and technology to address urban challenges, and we are confident that these electric garbage tipper vans will play a pivotal role in Pune's mission to improve city's cleanliness in a sustainable manner. This is a proud moment for all of us as the citizens of Pune as our city embraces the idea of environment conscious mobility to improve the quality of life of Punekars in a sustainable manner. We look forward to working closely with the PMC team to deploying more electric vehicles and becoming the first Indian city to adopt 100% green mobility to its fleet."
Key Features of the EKA Mobility 1.5-Tonne Electric Garbage Tipper Vans:
Zero-Emission Operation: These electric garbage collection vans produce zero tailpipe emissions, substantially reducing the carbon footprint associated with waste collection.
High Payload Capacity: The 1.5-tonne capacity ensures efficient and effective waste collection and transportation, contributing to cleaner and more hygienic urban spaces.
Noise Reduction: These electric vehicles operate quietly, minimizing noise pollution in residential areas during collection hours.
Extended Range: EKA Mobility's cutting-edge battery technology provides these vans with an impressive range, ensuring uninterrupted operation throughout the day.
Advanced Safety Features: Equipped with modern safety features, the vans ensure the well-being of waste collection crews and other road users.
The collaboration between EKA Mobility and Pune Municipal Corporation stands as a testament to the power of public and private sector partnerships in driving innovation and sustainability. The introduction of these electric garbage tipper vans will undoubtedly improve the overall quality of life in Pune by reducing pollution and enhancing the efficiency of waste management operations.