T. Loon Chand Chordia of, Siremull Hirachand Tyrestore has behind him decades of experience in dealing with all kinds of tyres. In this interview with M. Stephen, he talks about the ground realities in today's tyre business and how sales have taken a big hit due to several disruptive strategies.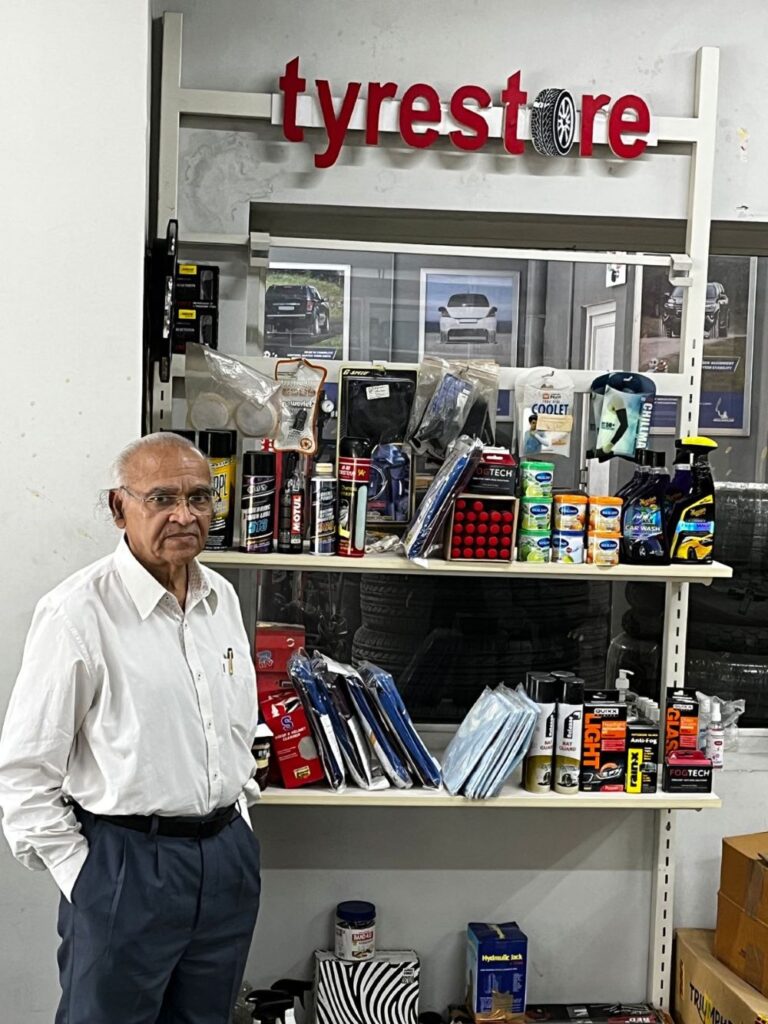 Could you share details about your business and the journey so far? 
The company is known by the name Siremull Hirachand Tyrestore and was so named because of our business in tyres. Siremull was my great grandfather and Hirachand my grandfather. We are now popular as 'Tyrestore'. The venture was set up 1955 in Sowcarpet in Chennai. We then shifted to Mount Road. During those days the tyre business was very simple – just trading of tyres with no servicing. At that time the tyres were not made in India. Tyres used to come from England by ship twice a year. They would dump the tyres with us without taking any advance payment. In their next trip they would collect the old dues and dump new lot of tyres. Even the type of tyres was different with cotton threads inside them.The nylon tyres came much later which ruled the market for 30-40 tyres. These were followed by the steel belted radial tyres. We have been through all such evolutions.
In the history of your company what have been the important milestones or turning points which really defined the growth and future of your company?
We have been pioneers in wheel balancing in the country. We were the first to start nitrogen air for tyres. We were also the first to start a truck tyre alignment centre in the country. When after World War IIthe usage of communication and transportation became very important, we got into the transportation business.We started with automobile finance. At that time, we had not made any calculations or anticipated big growth. Gradually, though, the business grew and diversified, including our foray into batteries.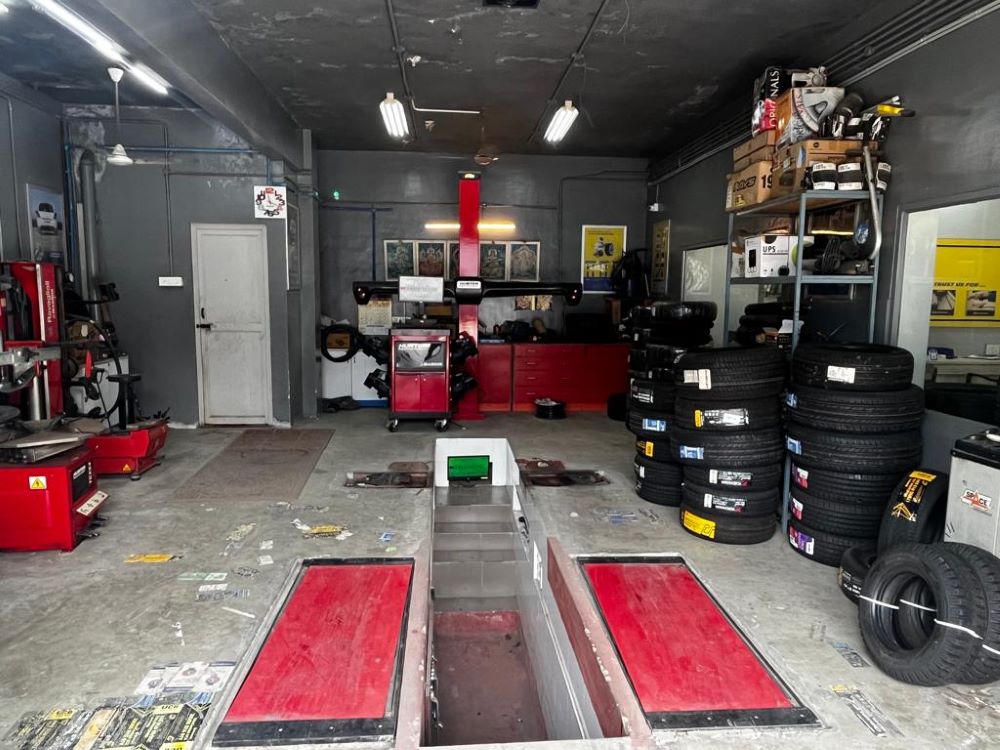 Currently which are the product brands handled by your company?
We are dealing with leading brands such as Michelin, Continental, Goodyear, Pirelli and several Indian products.
Which are the markets regions that you represent for the principals? 
We primarily cater to the demand across South India. That said, there are no geographical restrictions. We can market our products anywhere across the country. For example, Puducherrydid not have any proper set of tyre dealers and Chennai was the central point. We then started marketing in Puducherry too. It was the same with some cities in Andhra Pradesh.
How well has the quality of tyres changed over the years?
The quality of tyres is now fantastic. When I joined the business, the tyresused to run for roughly 12,000-15,000 km.Today, a tyre runs for 40,000-50,000 km.  The mileage has also increased due to better condition of roads now than many years ago.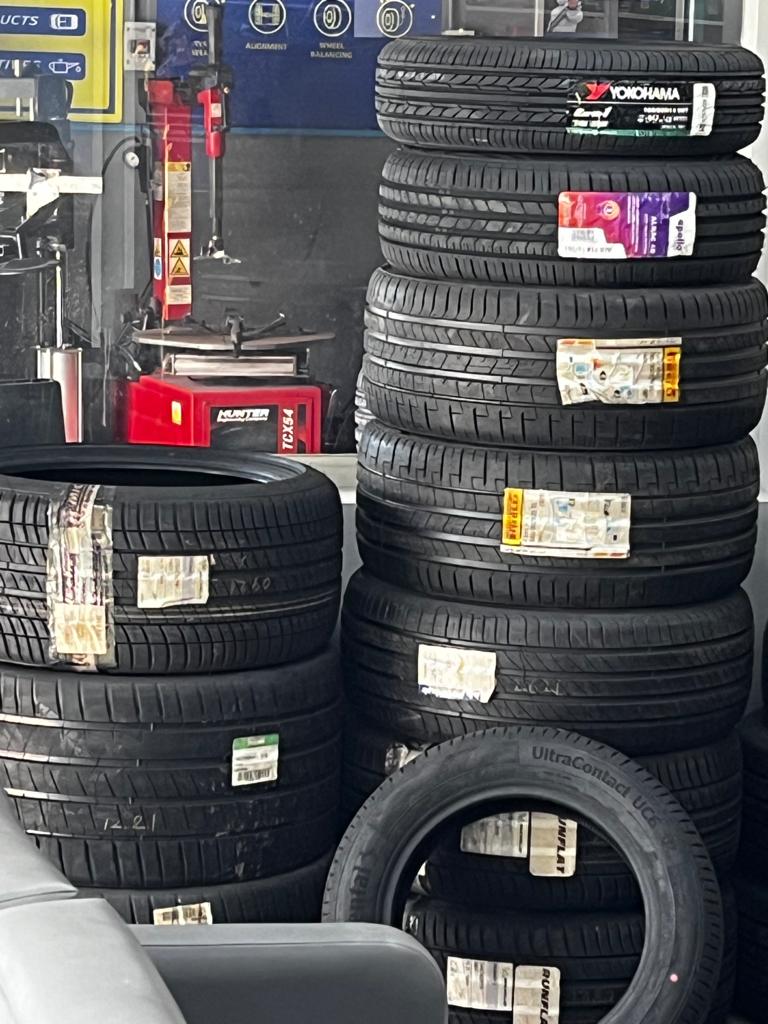 Among the tyres you sell, how many of them are radial tyres?
I am selling 100% radial tyres. A majority of vehicles use tubeless tyres because the customers' confidence about tubeless tyres has increased over the years. These products form the core of our business.
What are the segments you cater to?
Except yellow board taxis, I cater to all the other segments such as private cars, scooters, motorcycles, trucks, etc. We are a multi-brand outlet and can therefore sell as per the demand.
How has the aftermarket business changed over the years with the entry of many Indian and global brands?
There is an overproduction of tyres now and it has become something like a vegetable market. However, since the automotive industry has been growing at a rapid pace, the sales and demand equation becomes matched.
How do you see this change in technology and how will this impact the aftermarket business?
The evolution to electric vehicles is a good sign but it is too early to comment. On our business front, we are geared up to face this change. There was an initial assumption that electric cars and tyres will give more mileage and that will push down the sales of tyres. But that does not seem to hold true for the moment. On our personal front, we are now underplaying our tyre business because of the intense competition in this sector.
Do e-commerce platforms likeAmazon or Flipkart affect your business? Are you offering your products online? How are you using technology for the future of your business?
Online sites have definitely changed the business equation. They are slowly gaining the upper hand over traditional tyre outlets. The tyre business is witnessing a saturation of sorts with too many outlets in every city. To give you an example, we were the pioneers in wheel alignment and wheel balancing and there were not many who entered into the fray. Therefore, we did good business but now such facilities are available on every street. Meanwhile, the tyre business is also suffering because customers can now buy directly from company outlets or order online. They feel that the tyres sold directly by the company or online are genuine.
What are your future growth plans for the business and what are your expectations on the future transformation of the aftermarket business in India? 
There is nothing like an aftermarket or anything. It is a matter of 2-4 years because most of the tyre sales will be taken over by the tyre companies and online sites. They are so desperate that they are selling scooter and motorcycle tyres in provision stores. Tyre dealers like us will have to move out of the game.