A road journey, so beautifully presented in various films and books, is always a pleasure, not only for the wonderful sights that one can absorb while driving through the multicultural landscape of India but also for the multitude of interesting experiences. Harish Sharma, Director, DH Lighting India, has completed three such road journeys in order to meet up with his distributors and dealers and here is the account of his third trip. Sharma is the force behind DH Lighting, which has played a pivotal role in the global automotive lighting industry with consistent technology development and pioneering spirit for the future. Automotive light bulbs and LED modules produced by DH Lighting under the popular 'Excelite' brand are sold across the globe, lighting up the night driving of all the drivers safely and brightly. In India, it is represented by DH Lighting India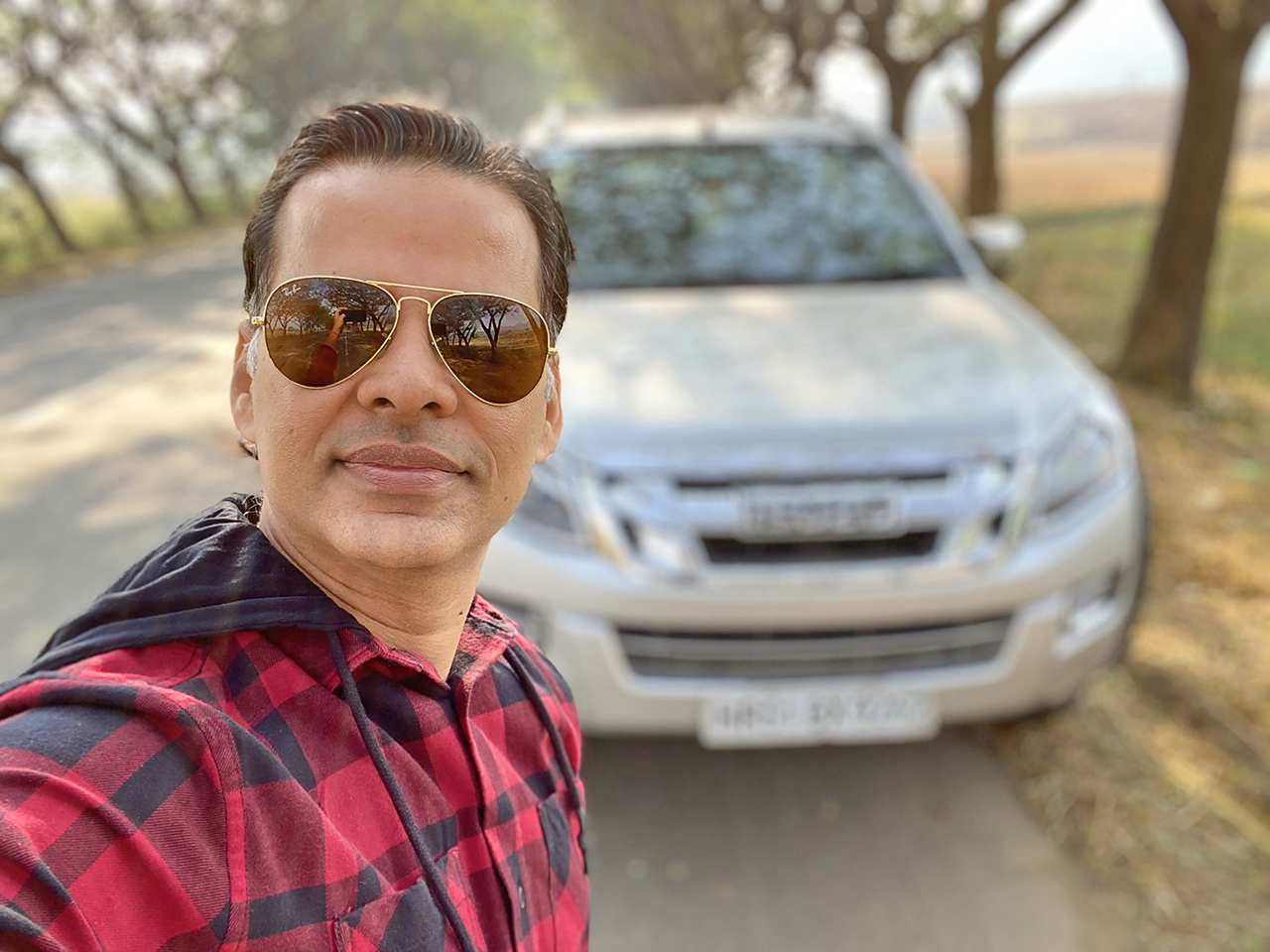 In continuation of my earlier two road trips with the objective of meeting my customers, I embarked on the last phase of my journey on December 17, 2020 from Faridabad. After contemplating the pros and cons of leaving on that day, at around eight in the morning I tightened my seat belt for a nine-day trip. As per the schedule I had set for the journey, at 3.30 pm I took my first halt in Kanpur. Vinayji Ajmani Ji of Ajmani Sons, along with my colleague Ankit, was eagerly waiting for luncheon. Vinay with his optimistic outlook is always ready with unconditional help. His smiling radiant face is truly aspiring. One of the largest distribution firms in the automotive trade in Uttar Pradesh, their firm has built up an enviable reputation over the years.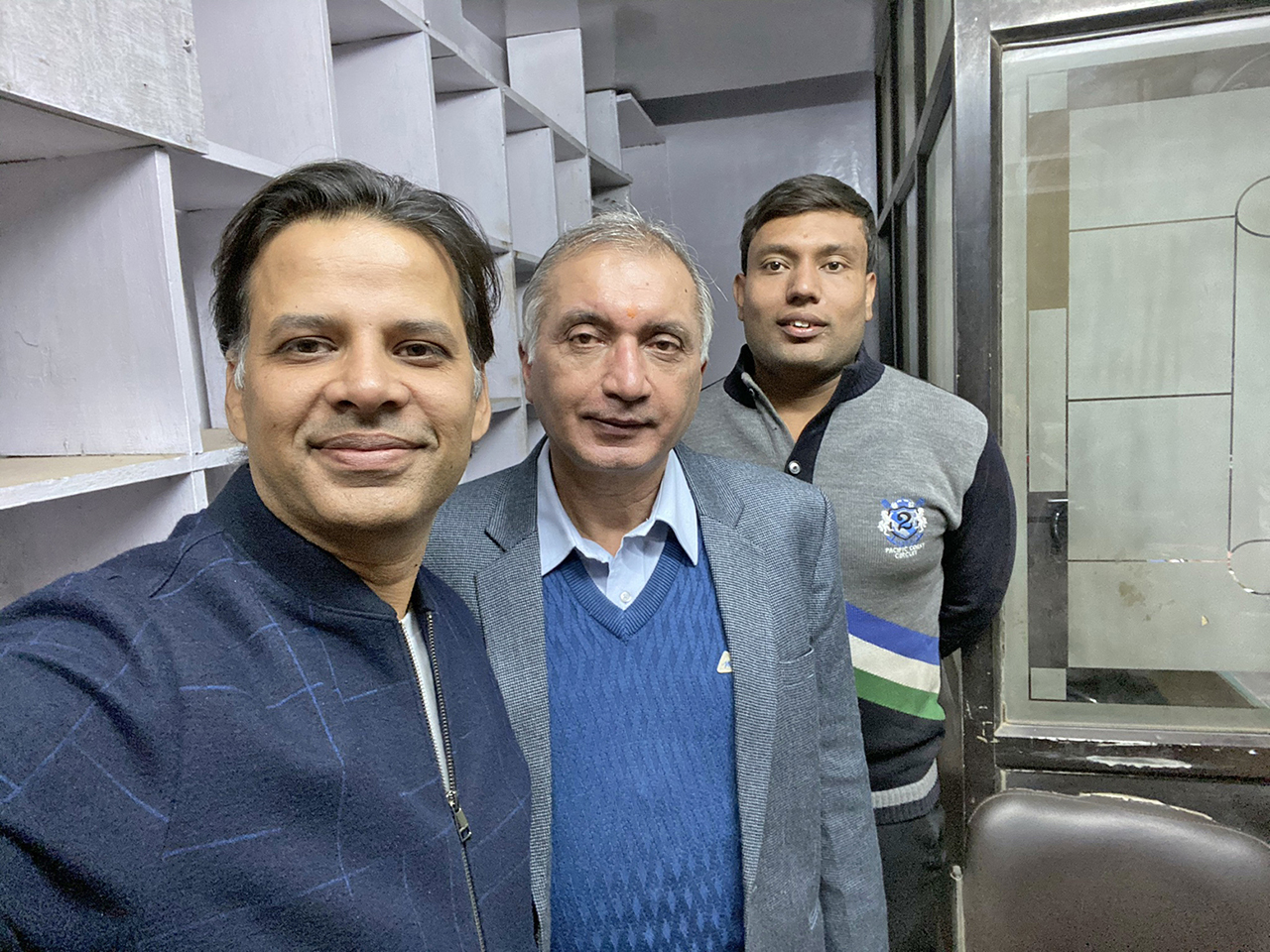 The Ajmanis have established a vast network and well-established branches in Kanpur, Ghaziabad and Haldwani. Pillars of this huge empire include Vinayji's elder brother, Vijay Ajmani Ji, and other family members, who are now managing the business. I could not get the opportunity of meeting Vijay Ji as he was out of town. After my first meeting I proceeded for another planned meeting in Patna. On account of the experiences gained over the past two trips, I had now got accustomed to spending the night in my car parked near a roadside 'dhaba'. This time I did it in Allahabad. The road was smooth till Allahabad except for some diversions intended to broaden the road.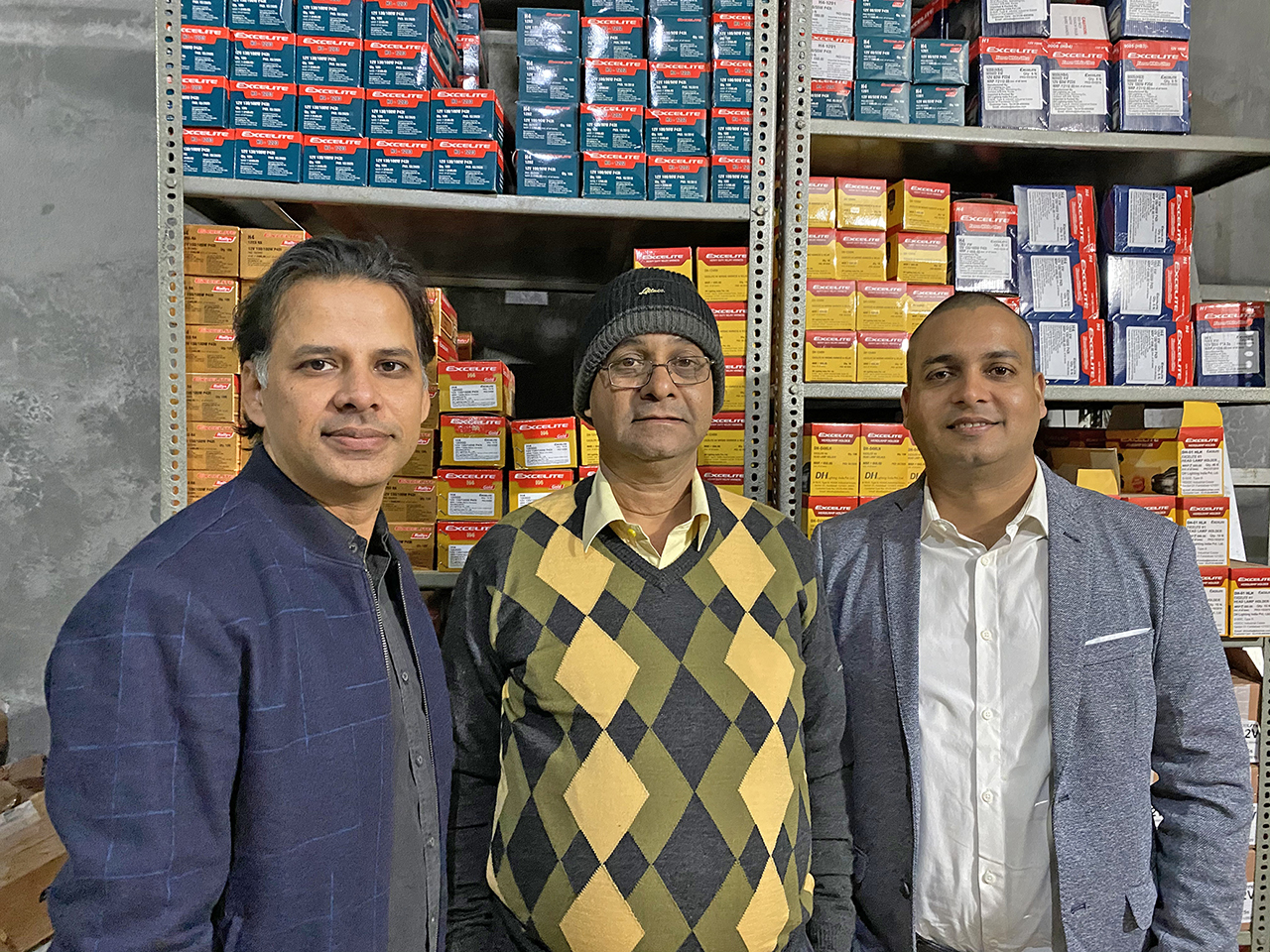 At 4 am, I woke up and encountered a beautiful sunrise while crossing Varanasi. I drove on the highway till Sasaram and then took a turn for Patna via Arrah. The traffic moved slowly on the road connecting Patna and I reached at 12.30 pm, checked into a hotel, relaxed for an hour and then had my lunch. My colleague Rudra came to pick me. In order to avoid the hassle of traffic and save time, I left my car in the hotel parking lot and joined Rudra on a two-wheeler. We reached our distributor, Vatsalya Ratnakar, on time due to this wise decision. Manoj Ji is our distributor for the two-wheeler segment. The business is handled by him and his younger brother, Navin Ji. Then we reached Vikas Auto Agency.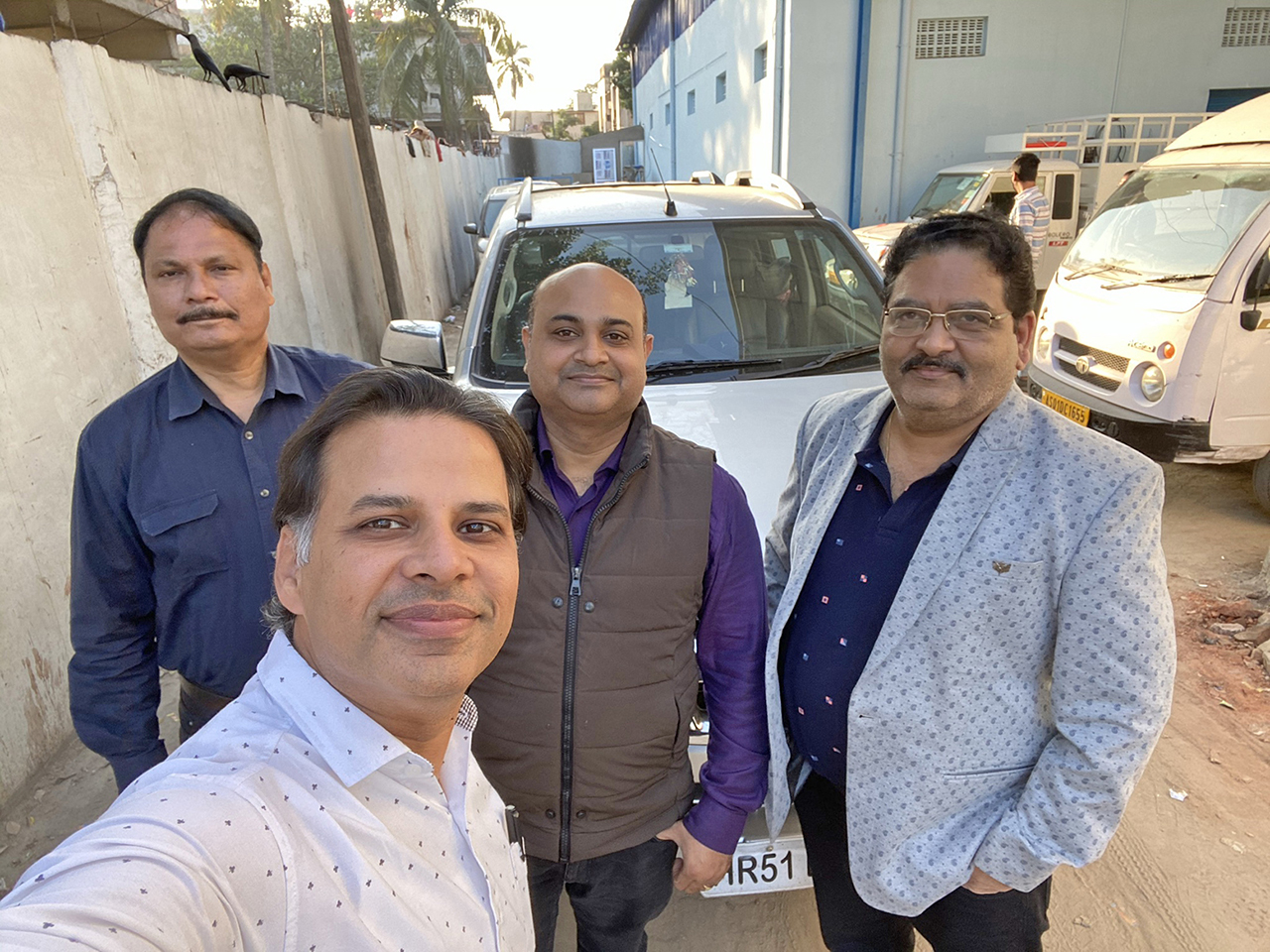 Navinji along with his son Vikas started this business two years back. In such a short span they have established it well and have played a vital contributory role in our growth in Bihar. I was privileged to have dinner with Naveen Ji and had a sound sleep. Next morning, I started for Siliguri at 6 am from Patna. Exiting this place is cumbersome as Gandhi Setu is always jam-packed and difficult to cross. However, I followed my customer's advice and took alternative route via Sonepur that met the Patna to Muzaffarpur road. Fog hampered visibility on the road and so I drove carefully and slowly, crossing areas like Darbanga and Araria before reaching Siliguri at 2 pm. The sprawling tea gardens on the way refreshed my mood before entering the city. Our distributor, Mahavirji of Jain Motors, and my colleague Subrata Ghosh were waiting for me.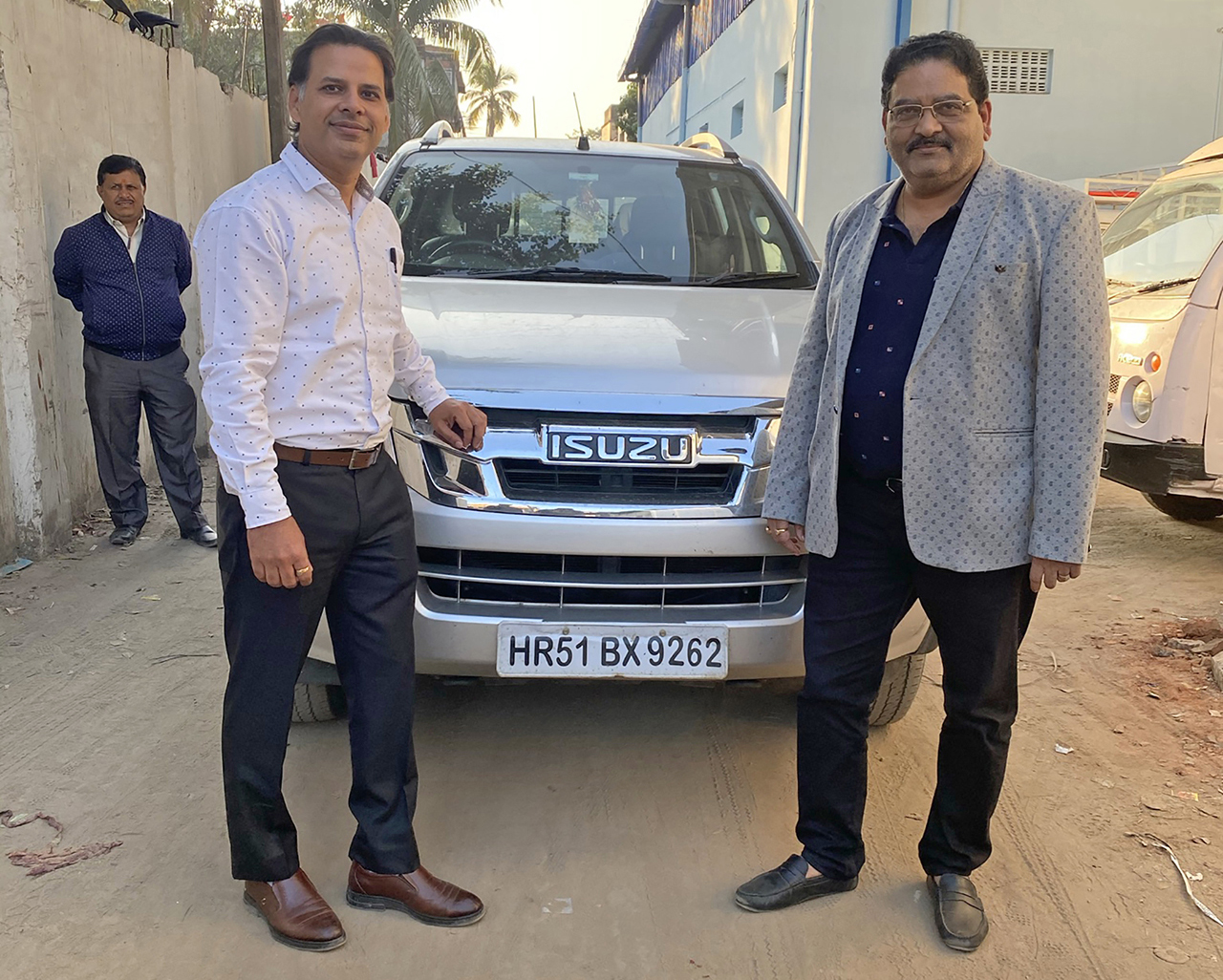 Mahavirji is a cyclist with the stamina of easily touching 100 km. He is equally passionate about his business and has created a firm base for his agency with his ardent hard work. Jain Motors is a renowned name in the automotive electric parts' business. Together we had a productive evening followed by delicious supper. Next day, on December 20, we moved from Siliguri to Guwahati. On the way I stopped for a while to capture the beauty of the tea gardens with my camera. Till Assam it was a two-lane nicely constructed road that facilitated a perfectly comfortable drive. At the Assam boarder we were stopped for sanitization process as a pandemic prevention measure.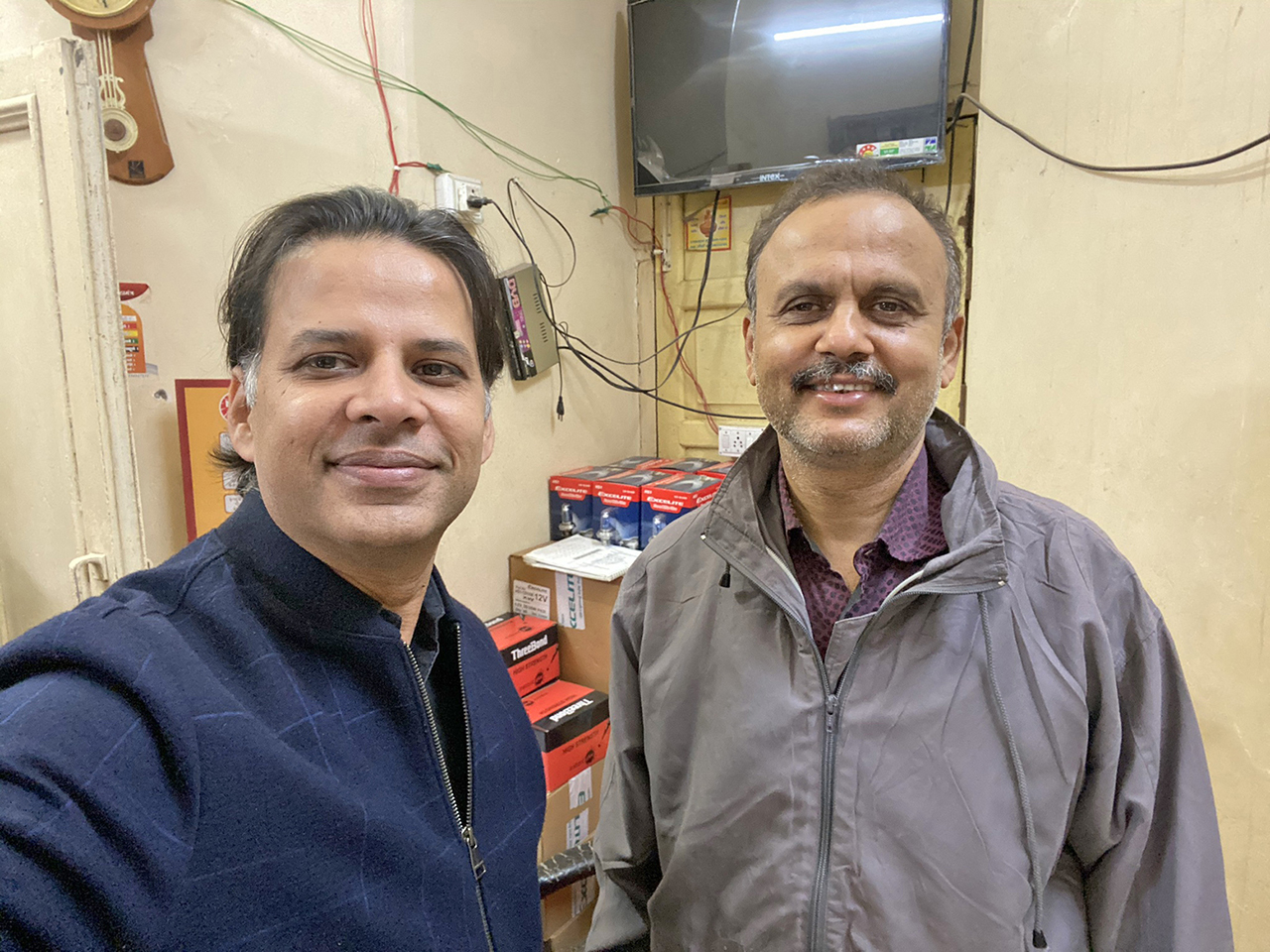 For the purpose we were passed through a tunnel and even our car was thoroughly sanitized. We were allowed to pass only after submitting all our personal details. It was amazing to see that this was the only state I came across with such meticulous inspection. We had our lunch on the way and reached Guwahati in the afternoon. On reaching there we headed towards the famous Kamakhya Mandir. Though the altar was not open for worship due to the pandemic-driven restrictions, we were allowed to visit the premise and take blessings from the outside. We then checked into a hotel and were joined by Shri Rajesh Jain for dinner which also provided a good chance to interact and discuss various issues.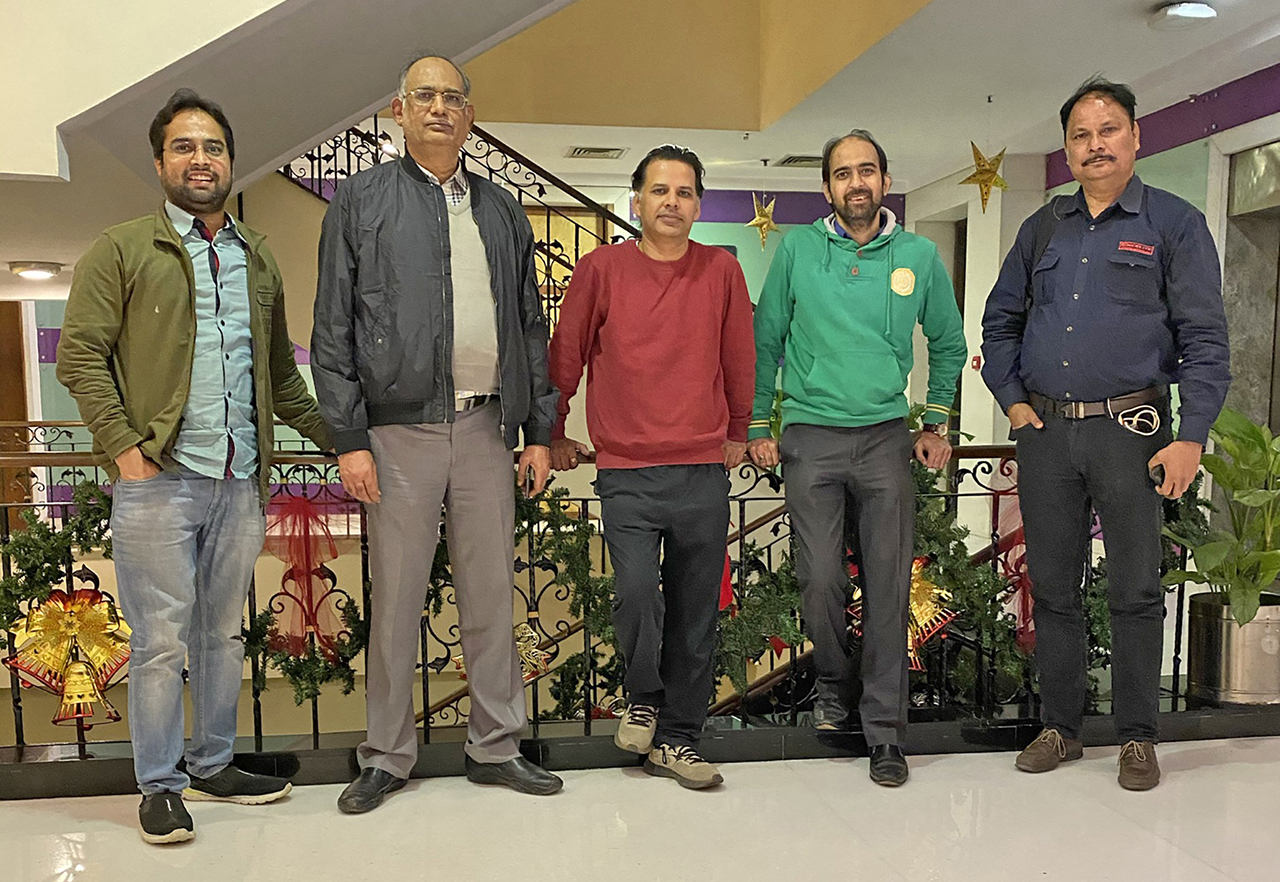 Shri Jain is a man of good ideas and a reservoir of knowledge related to the trade. He has had an enriching experience in this sector so far. He loves holidaying and travelling. Next morning, we visited his agency, Mayur Auto Agency, and the associated new warehouse that is being looked after by his son Rahul who accompanied us in during the visit. They have divided the warehouse company-wise, which is an example of good logistic planning. After this we had a smoky lunch at Barbeque Nation. In the evening we started our return journey to Siliguri and completed it by midnight. Next morning, we started for Kolkata at 6 am.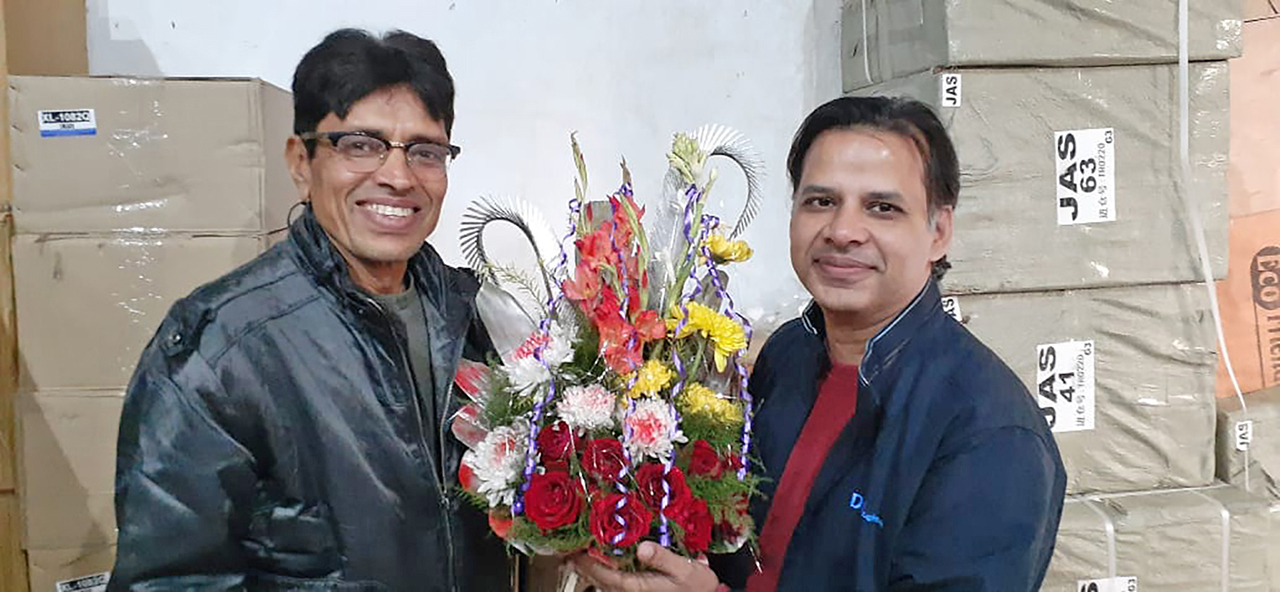 The road was in a terrible shape and this made the journey a nightmare but we finally managed to reach Vardhman in the evening. It was merely a journey of 550 km but such was the road condition that it took us 14 hours. Shri Sita Ram Daga and his sons, Amit and Sumit, of Daga Automobile Industry were our luncheon hosts. Famished as we were, we lost no time in heading for lunch. Dagaji is known for his brand 'Autoply' and has significant experience in the related field. We have worked with Dagaji since the beginning and weaved a good network in West Bengal with his robust support. Over lunch we had a healthy discussion pertaining to the current business scenario.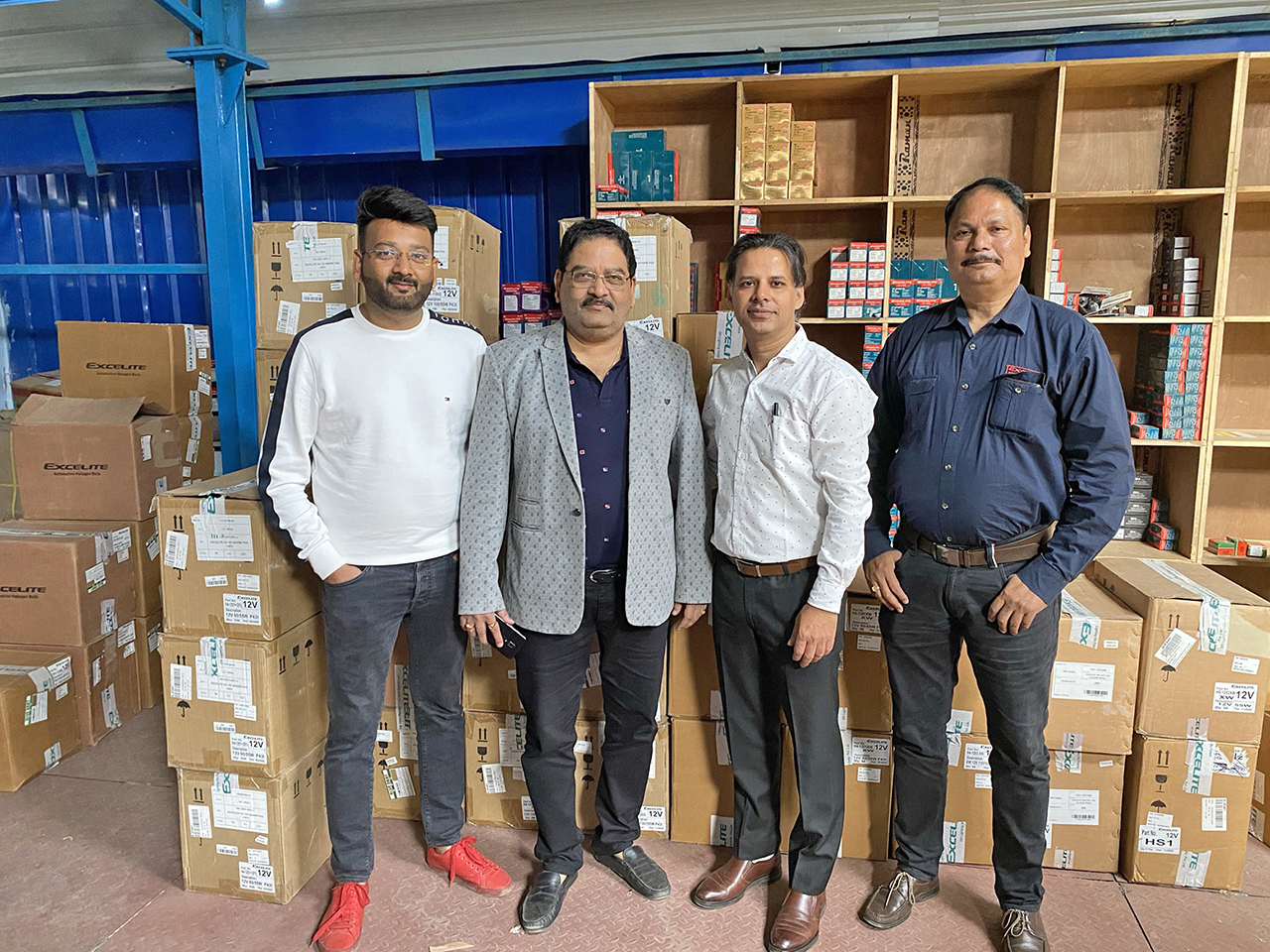 Next morning, I left for Cuttack to meet Shri Arun of Arunodya Traders. Along with Arunji, my colleague Sheetal was also waiting for me. Our association with Arunodya Distribution has also been right from the inception of our company. Arunji is a humble businessman who is thoroughly committed to his work. He is also known to be very fair in all dealings. His assurances of providing support whenever needed were indeed sweet words to our ears. We have established a good market in Orissa with his endeavours. I received a hearty welcome at his home by him and his pet dog, Sugar. We had a splendid dinner including a variety of breads and curries. Along with the food was the welcoming warmth of the family who made us feel truly at home.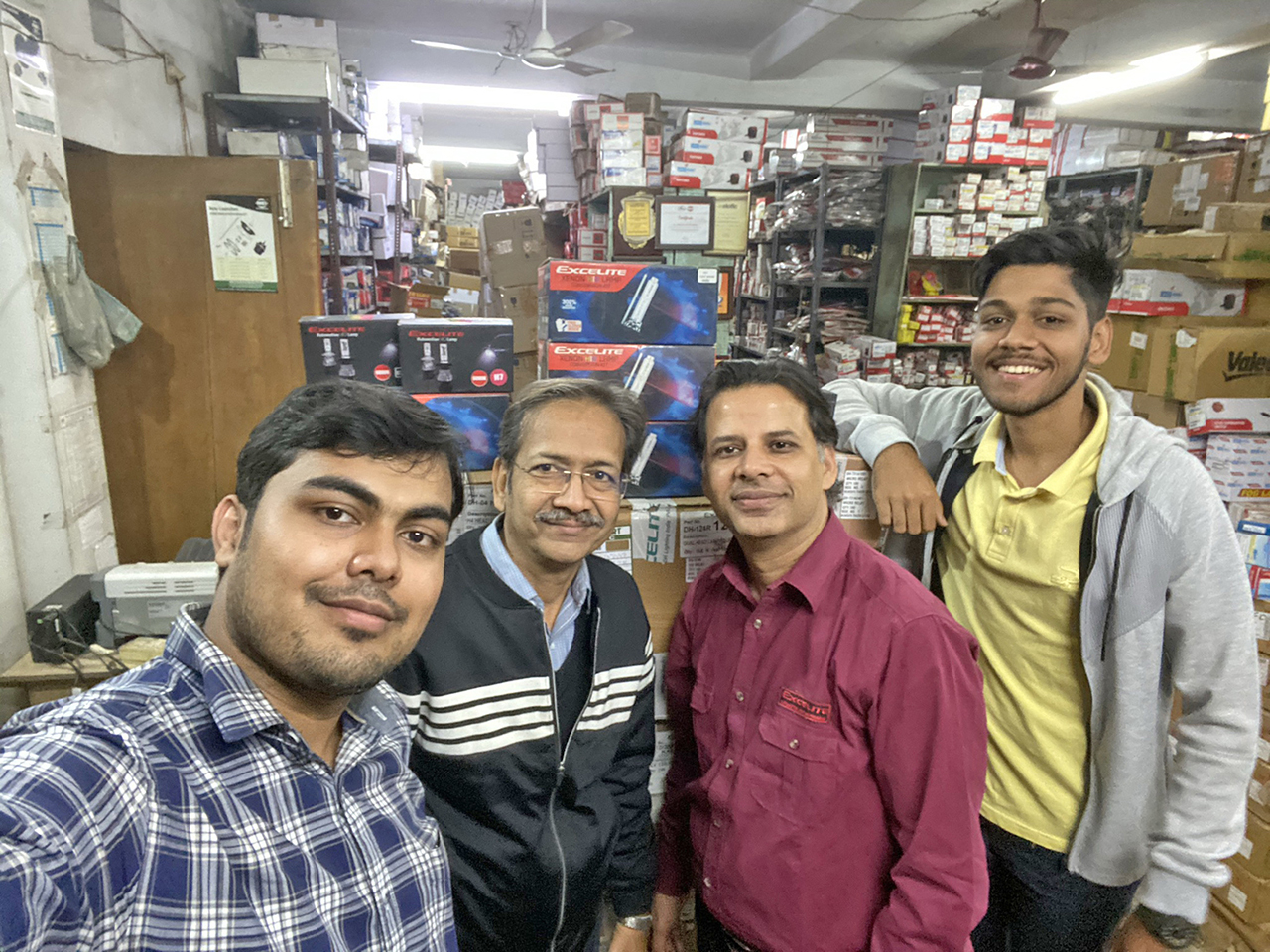 We exchanged business ideas amidst the enticing aroma of delicious food. Next morning, I was ready for Raipur. Arunji's family provided me a packed breakfast. Raipur is almost 560 km from Cuttack and Arjunji suggested taking the straight highway route. It turned out to be good advice since the highway was as smooth as cheese. A double road covered with dense lane of trees was so soothing. From Sohali I took the national highway and reached Raipur at around 3.30 pm. Amarji of GVS Marketing is our distributor in Chhattisgarh. He is one of the most aggressive distributors and his passion for work had made it possible for us to post rapid growth within three years.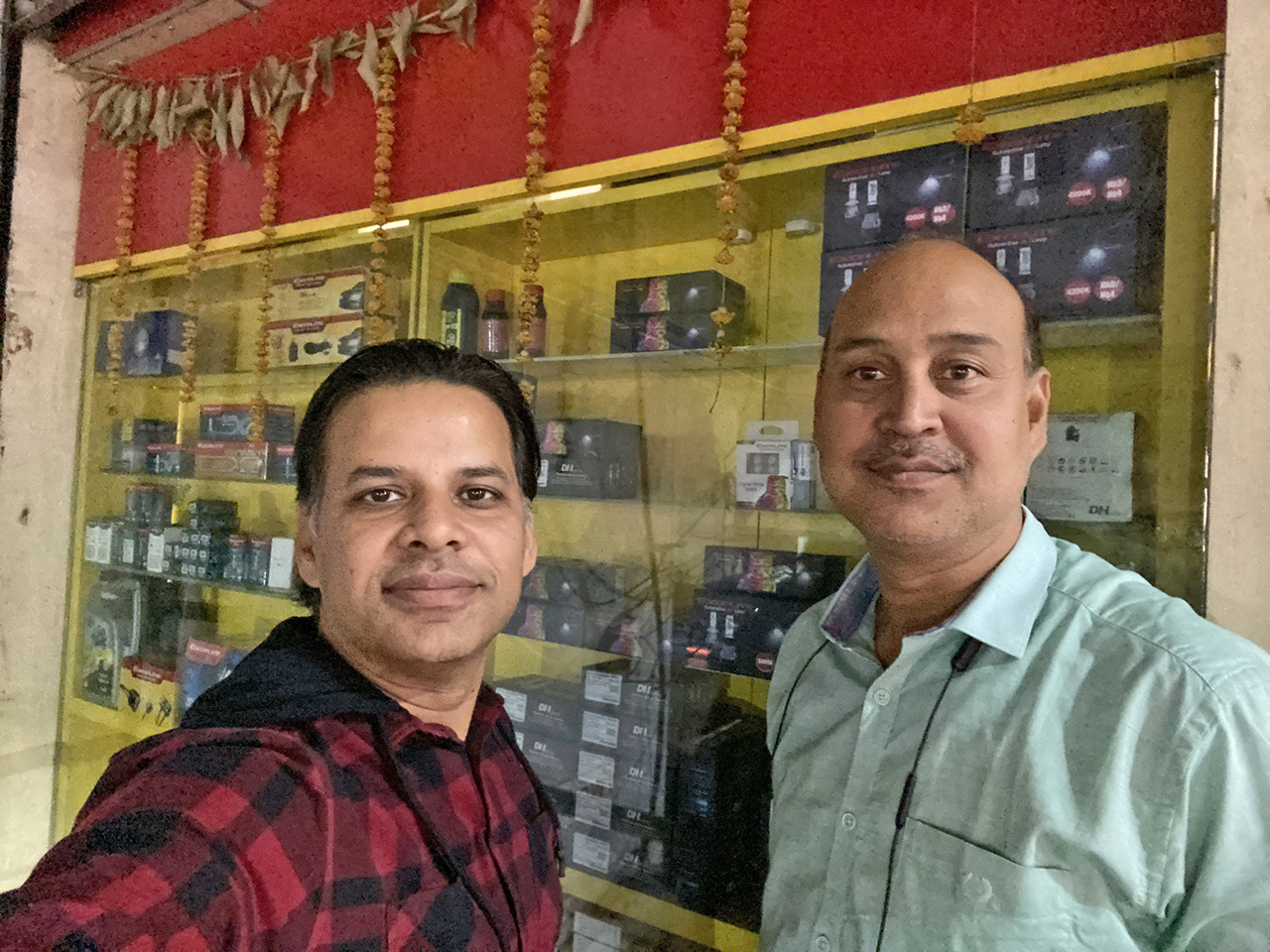 He has a vision and growth mindset and is open to new products. He also comes up with great ideas for promoting the products and the brand in the market. We were together throughout the evening and had a good discussion. My colleague Nilesh joined us over dinner. Next morning, I went to Nagpur and got the opportunity to meet our customer Shri Radhe Shyam of Shyam Light Nagpur. Fortunately, that day it was my colleague Manoj's birthday that we celebrated together with Radhe Shyamji. In the evening I started my journey way back home. Now I was 884 km away from home. Calculating my average speed, I got up at 4.45 am and started my last day of the trip.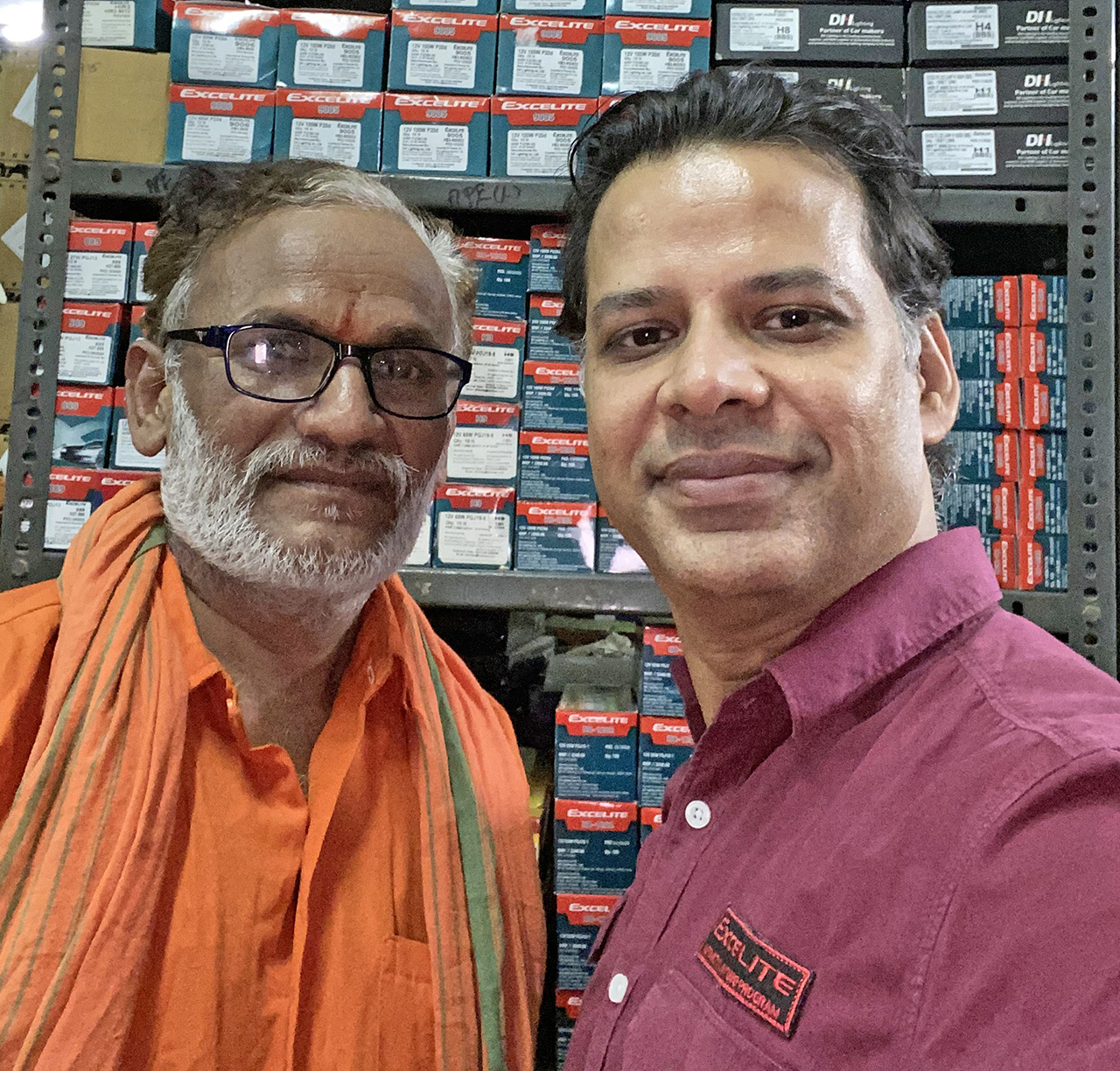 This route towards Delhi is newly built and less crowded. I could drive fast and longed to reach home quickly. I covered this distance of 884 km within nine hours. It was a non-stop drive except a halt at a petrol pump for refilling. During the entire journey I covered 5,462 km in nine days. In the previous month's road trip, while returning from Chennai I had availed the opportunity to meet Raju ji of Rajpal Agency at Vijayawada. His asceticism created a positive atmosphere and filled me with contentment. He is out of any rat race and indeed it was a pleasure meeting him.
—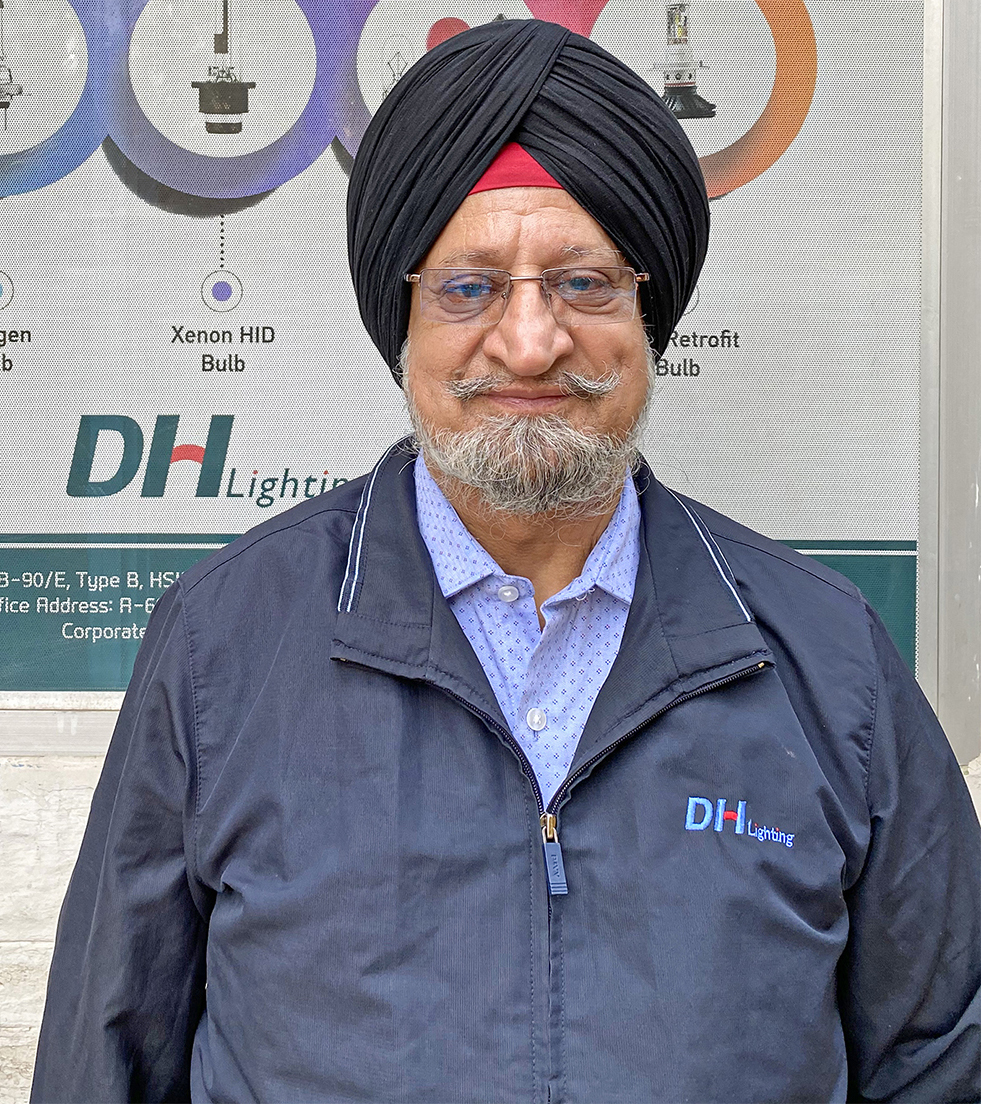 "Important saying for DH Lighting families and business partners. When ambitions overtake performance the gap is called frustrations, but if performance overtakes ambitions it's called success. Always focus on part B!

– A.S Saini, CEO, DH Lighting India