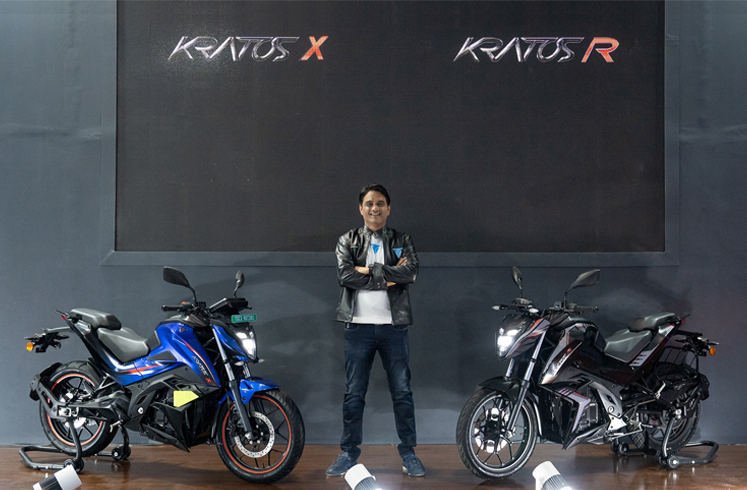 India's first electric motorcycle manufacturer, TORK Motors has unveiled an all-new electric motorcycle – KRATOS® X at the Auto Expo 2023. The power-packed machine is an uncompromising mix of style, sportiness, and comfort. Available for booking in Q2 2023, KRATOS® X will create a benchmark in its segment, with its best-in-class technological features and aesthetics. Along with this stellar-looking electric motorcycle, the company has also unveiled the refreshed KRATOS® R at TORK Motors arena [Hall No.6, Booth No. E-37] at Greater Noida.
At the massive arena, the visitors will be enthralled with the journey of the brand and its growth from strength to strength, over the years. Apart from the next generation electric motorcycles, a dedicated charging set-up is also displayed by the brand to sensitise visitors on the advantages and profitability of using an electric motorcycle over a petrol-based motorcycle. Additionally, during the public days of the expo until January 18, a team of experts will be stationed at the TORK Motors arena to address any consumer queries related to bookings, financing, and availability of KRATOS® and KRATOS® R.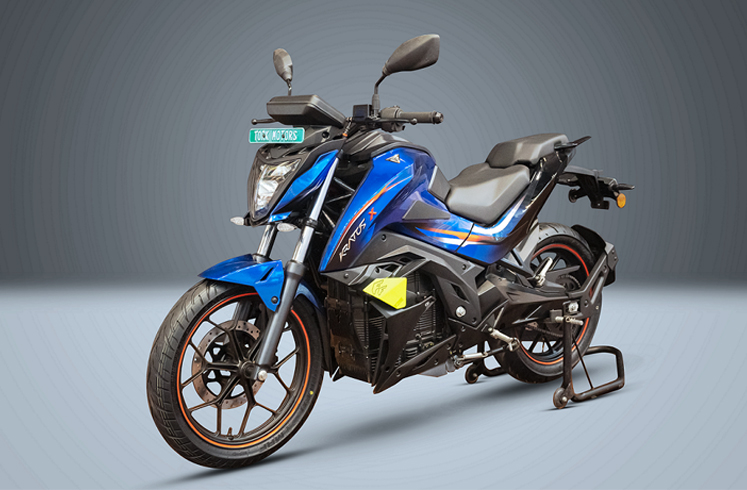 Commenting on the products, Kapil Shelke, Founder & CEO, TORK Motors, said: "Embarking on our vision, TORK Motors is committed to make electric motorcycle segment more accessible and pragmatic. Today is an important milestone for the company, as we introduce a faster, better and torkier member in our KRATOS® range. Completely built in-house, by the team of experienced and talented professionals, we are confident that KRATOS® X will become a perfect companion for their fun rides and will create its own success story. We have been constantly enhancing our existing products and developing new ones basis customer feedback and an extensive research by the qualified R&D team. We are confident that refreshed version of KRATOS® R will further excite motorcycle enthusiasts, who are looking for a perfect companion for their daily commute. The pivotal factor behind the overwhelming success of our products are the inimitable riding experience, which is unique to the brand."
The future-oriented looks of KRATOS® X reflects TORK Motors' design philosophy perfectly. The sportier electric motorcycle is designed for excellent comfort, better performance, and an enhanced riding experience. The highlight of KRATOS® X is the superior powertrain, resulting in more torque for better power delivery. Technology will be an integral part of the dynamic electric motorcycle. The display instrumentation takes a more pragmatic leap, showing a wide array of information. The host of safety features in the motorcycle will make the riding experience even more secure.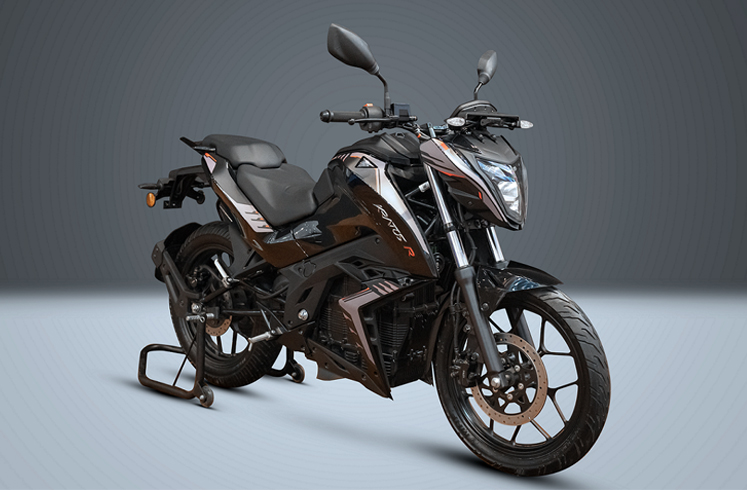 Since its introduction, the KRATOS range of motorcycles has created a strong name in the electric motorcycle segment. It is the first vertically integrated electric vehicle in India and amongst the very few vehicles to offer Axial Flux Motor. Some of the significant changes in refreshed KRATOS® R motorcycles include a refined live dash, a fast charging port, improved front and rear blinkers, etc. The motorcycle will now boast a completely black motor and battery pack along with stylish decals for enhanced styling. Existing customers can upgrade their current motorcycle by paying the differential amount. The refreshed KRATOS® R will be available in two new variants – Jet black and White.
The company has recently launched its first-ever experience centre (COCO model) in Pune and have dealerships in Hyderabad, Surat and Patna cities. TORK Motors is further looking at strengthening their footprint in top tier cities by the end of this financial year. At present, TORK Motors is delivering the e-motorcycles in Pune, Mumbai, and Hyderabad and will soon start deliveries in other markets. Consumers can book KRATOS® and KRATOS® R by visiting the company's official website at www.booking.torkmotors.com