Mahmut Gazi Bilikozen, Show Director, Automechanika Dubai, organized by Messe Frankfurt Middle East GmbH, talks to MOTORINDIA on how good it is to be back to physical events and why Automechanika Dubai is one of the most interesting trade shows around the world.
Returning to Physical Events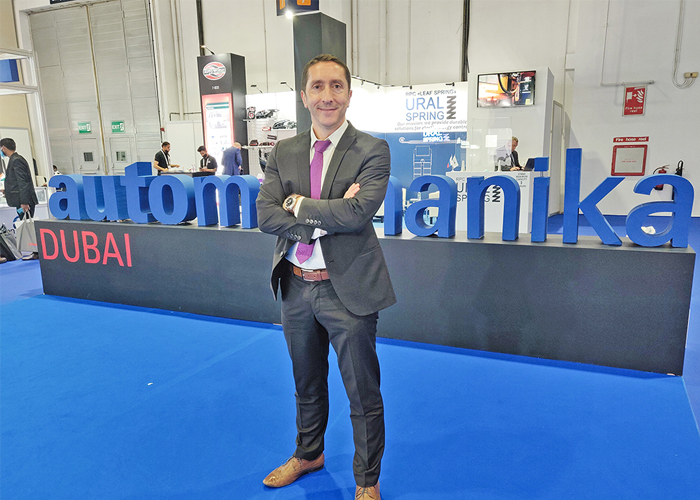 We haven't had a show for the last two and a half years; it's probably been the hardest time for companies in the exhibition industry. But thank God we are now back here face-to-face!
Automechanika Dubai has grown exponentially over the last 18 years, this is the 18th edition. The first show took place in 2003 with 107 exhibitors in half a hall. The show has grown leaps and bounds, all thanks of people – exhibitors, visitors, international partners and others. Despite the pandemic, we have registrations from 143 countries and a total of 562 exhibitors from 47 countries. After Automechanika Frankfurt, this is the second most diverse show in the Automechanika family.
In India, we work with two key associations – ACMA and EEPC – and would like to thank them for bringing many exhibitors and visitors to the show. This show depends a lot on the Indian automotive industry and we are happy to have good participation from Indian companies.
New Show Features
This year, the show size has reduced by 40% compared to the previous edition in 2019 which is quite expected. Exhibitors from China, Taiwan, Hong Kong and Japan could not travel due to quarantine regulations. However, we have had very good response from Europe, US and Middle East. This year we have added new features including the Awards, Tools & Skills Competition and Model Workshop, and also new categories such as Oils & Lubrications, Tyres & Batteries, Truck Competence, Classic Competence, Motorcycle Competence and Agricultural Competence.
2022 Edition
The exhibitors who are here are very happy and are rebooking for next year (2022). Those who had doubts to exhibit are visiting and are regretting their decision; they wish they were here which is a good sign. We have already received bookings from people who will definitely exhibit next year as well. We are confident that going forward, as countries open up further, everyone will be ready for business and keen to have face-to-face meetings. We believe the 2022 edition will be a much better show than this year and, in a year or two we should be back to pre-COVID levels.