Mansons International, leading India-based supplier of a range of components for the truck and trailer space, made a striking presence at Automechanika Dubai 2021 as part of its attempt to step up its presence in the Middle East region. Ashish Balutkar, Vice President – International Sales, Mansons International, outlines the company's aim of participating at the show and its strategic focus areas.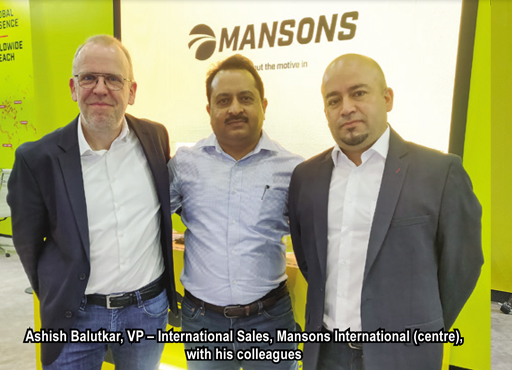 Strategic Focus
The Middle East is a critical market for us. We know the potential is pretty high but as of now, our share of business from the region is not so high; hence we would like to grow our presence here.
Also, over the last few years, Mansons has expanded its product range in such a manner that our offerings have become relevant to all regions around the world. We are seeing more than 50% growth in markets we have strong presence in – Europe, Australia, Africa, North America and Latin America. Middle East is probably the missing region which is why we are here with a clear focus – to see how we can serve customers in the region with the range we have created.
Target Visitors
We do not get into the retail segment and instead connect with the warehousing distributors; this has always been our approach. Since the show is happening in Dubai, we have customers coming in from North Africa – from countries like Tunisia, Algeria, Morocco, etc. making it a great opportunity for us to network with them. And, as per our strategy, we prefer to have few distributor partners in each country to whom we sell rather than have too many in the same country / market.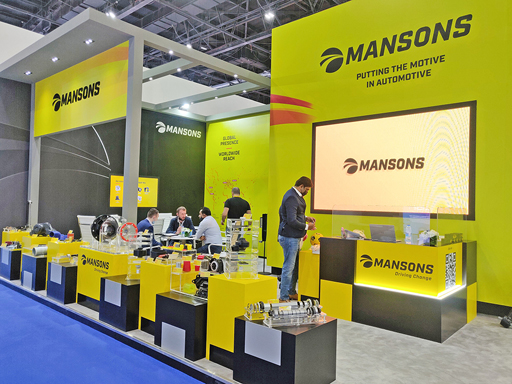 Presence in MENA Region
We currently have around 3 customers (distributors) in Middle East, 2 in Tunisia, 3 in Algeria and are trying to add more. As shared, we are not looking to have more than 2-3 in each country, unless the region is as big as Australia or North America.
Export Business
Close to 95% of our business comes from exports. While we have been steadily growing our domestic business, since exports have also grown, the overall share still remains very skewed towards the latter. Until few years back, we had offices only in Latin America; two years back we opened an office in Dallas (North America), Munich (Germany), Australia, etc. So clearly, exports will remain our focus area going forward as well.
Returning to Physical Events
Virtual meetings are good but they cannot replace physical meetings. There are some businesses that happen only with face-to-face meetings so it's really good to be back in such a good trade fair.
We have been participating at Automechanika Frankfurt for several years and would like to step up our focus on the Middle East region through this show. We are looking forward to meeting customers from Middle East and African countries and have meetings lined up during the show.