Industry leaders from the Automotive Aftermarket Industry in a Panel Discussion at the CII's Auto Serve 2022 Conference were buoyant over the rapid technological advancementsand were optimistic that the Aftermarket industry would remain competitive thanks to digitalization that would drive growth of the sector. Trends indicate that end users though a small number today, are looking at Do it Yourself (DIY) videos to fix small issues in their vehicles, opt to search for genuine spare parts via the Internet yet, purchase offline and book their vehicle for fixing repairs using the app. The industry is also witnessing a preference for high-quality products, with a visible increase in demand for safety and emissions standards from customers due to the high digital penetration.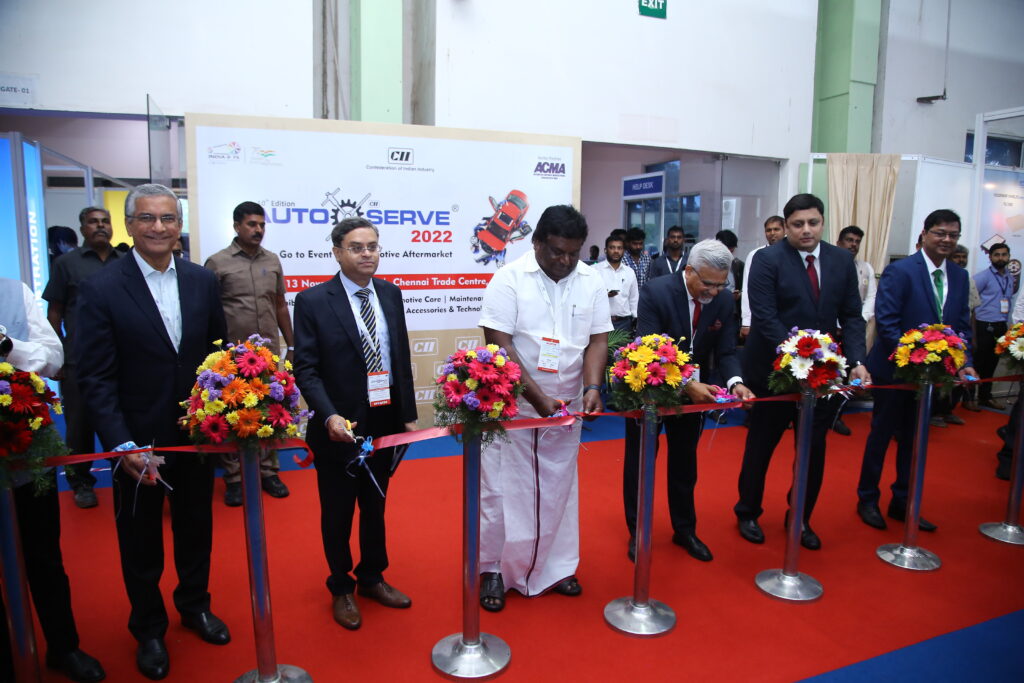 "The automotive aftermarket industry is experiencing a paradigm shift and is entering a very exciting phase as of today. We need to embrace the evolving dynamics and shifts that are taking place. We also need to explore Hydrogen as an alternate fuel. The Centre too is looking at Hydrogen fuel projects to be set up across states which can be a game changer for the auto and auto components industry," said Mr. Kamal Bali, Deputy Chairman, CII (SR) & President & MD, Volvo Group India in his address at the 10th edition of CII's Southern Region – Auto Serve 2022.
"TN has a 45% market share in India's auto and auto component exports and the state accounts for 70% of India's passenger vehicles exports. The Domestic Auto Aftermarket has also witnessed a growth from 15% to 17% CAGR in the last two decades. There is a no doubt, with our expertise and experience, India is poised to grow much stronger as compared to the rest of the world. In the coming decade, we are confident we will achieve double digits percentage of global automotive market," said Mr. Satyakam Arya, Chairman, CII Tamil Nadu and MD & CEO, Daimler India Commercial Vehicles.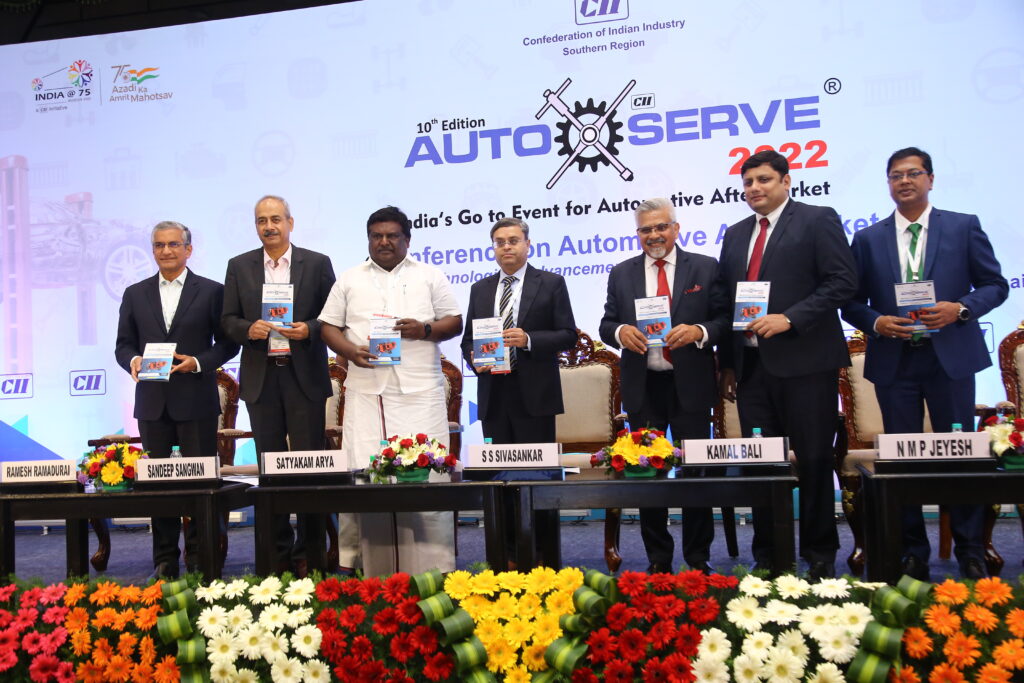 Industry stalwarts from various leading Industries as guest speakers and panelists shared their experiences, and addressed opportunities be it in emerging technologies, automotive aftermarket business value chain, global developments, new collaborations, telematics, intelligent transportation system innovations, and network with solutions providers. There was a renewed and focused interest in Electric Vehicles, charging infrastructure, and battery chargers as end users are preferring clean and green energy to petrol and diesel.
As part of Autoserve 2022, CII organized a Conference on Automotive Aftermarket with the theme of 'Technological Advancements: Spearheading Growth'on 11th November 2022 in Chennai.
The Conference deliberated on topics such as Changing dynamics & How digitalization can drive change in the Automotive Aftermarket Industry, Automotive Aftermarket Garages in India: Now, Near future & Ever After and Indian Tyre Market (Aftermarket) – Industry Dynamics, Technologies, Trends & Opportunities.
In the 3-day exhibition,the Automotive Aftermarket industry players displayed their products & services while highlighting their technological prowess. Over 100 exhibitors showcased their products and services which attracted over 12,000 visitors from across the country.