Since there is a bounce-back across all important industry segments with the opening up of markets and increase in demand in hub-and-spoke distributions, FY22 looks optimistic, according to G P Randhawa of Randhawa Motors
Randhawa Motors, a division of Randhawa Automobile Engineering (P) Ltd., has been an authorised dealer for Mahindra Truck and Bus Division (MTBD), across India for over the last couple of years. It also has dealerships of Mahindra and Mahindra Ltd. for personal vehicles as well as light commercial vehicles in Mumbai and caters to the growing demand for a wide range of vehicles across Mumbai, Navi Mumbai and Thane.
Below is an edited excerpt of an interaction with G P Randhawa, Director, Randhawa Motors:
Business Post-BS-VI
Mahindra Truck and Bus was BS-VI-compliant on time as 90% of the BS-IV parts were common and the remaining 10% were upgraded to meet the new norms. It has offered a great advantage and peace of mind to our customers as far as after-sales support was concerned. However, due to the lockdown, both medium and heavy commercial vehicle and intermediate and light commercial vehicle segments were drastically hit from the beginning of the BS-VI era due to the pandemic. Currently we are witnessing steady and strong recovery. We saw industry sales dropping by 60% in the medium and heavy commercial vehicle segment and by 40% in the intermediate and light commercial vehicle segment. With the demand drivers picking up pace post the unlocking phase, by the the end of FY21 we should see growth of 10-15 % YoY in our volumes.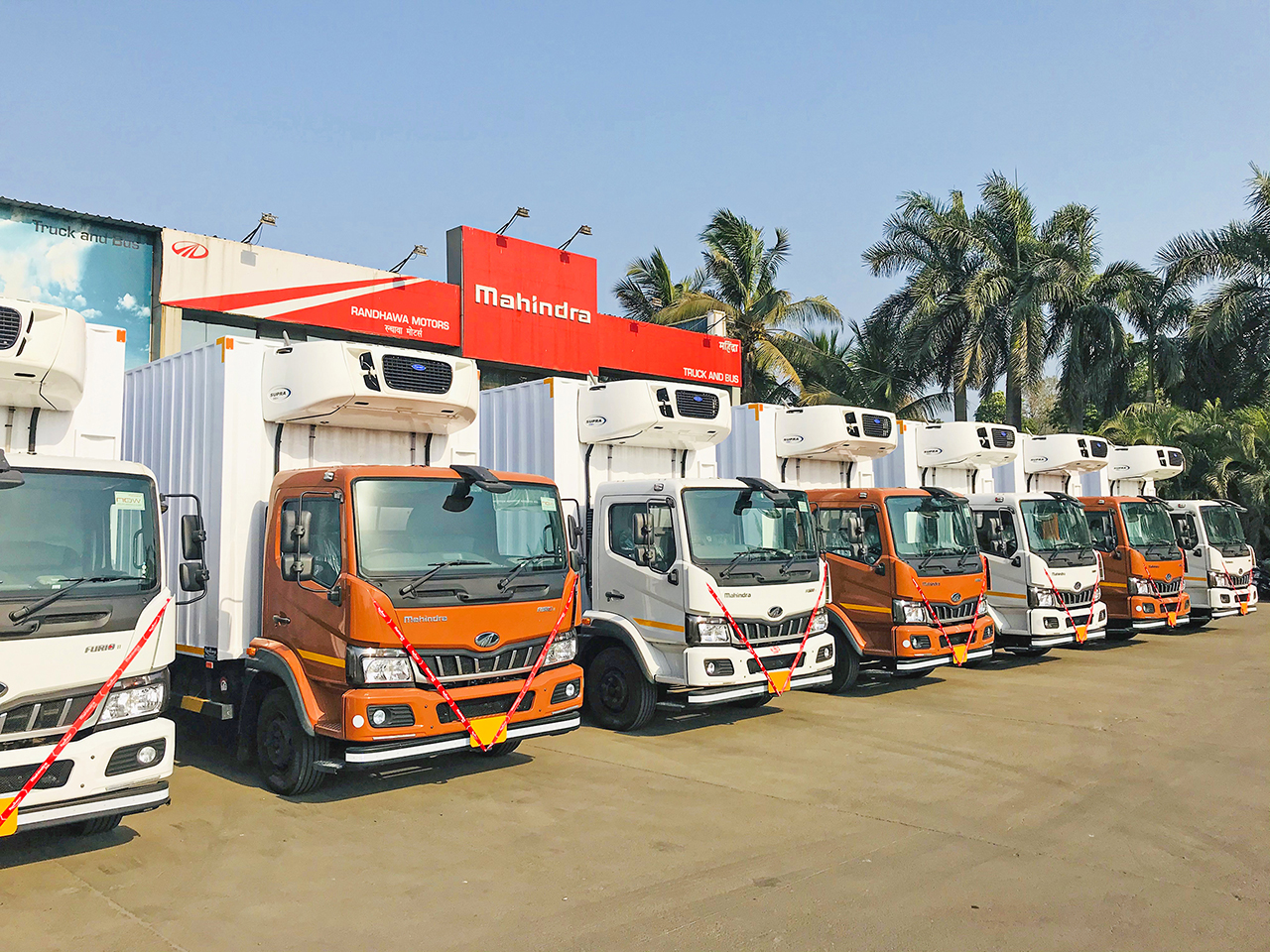 Challenges and Opportunities
The medium and heavy commercial vehicle segment was the worst hit among all vehicle categories, followed by low support from NBFCs and the liquidity crisis, which is still a concern. However, with the economy opening up and various industry sectors attaining normalcy, Randhawa Motors expects a strong recovery in the heavy commercial vehicle segment led by tippers. In this year, there has been an extraordinary demand from the construction segment. Now, the tipper segment contributes up to 50% of heavy commercial vehicle sales compared to 35% YoY.
Increased investment in the infrastructure projects from the government should drive the growth going forward. We also see a huge opportunity for CV sales in the field of vaccine distribution with reefer trucks. Agricultural produce, construction, e-commerce, petroleum tankers and port containers are evolving as major growth drivers. Government measures such as mandatory vehicle scrappage policy and reducing the GST and fuel taxes will ensure ground level traction for infrastructure development, leading to a faster recovery of the commercial vehicle segment.
Value Addition
As a dealer we tie up with local banks and NBFCs to finance vehicles, provide fully built customised application vehicles like reefer containers, cargo containers for e-commerce, HSD body, bitumen carriers, and many more as per customer requirements on Mahindra and Mahindra's intermediate and light commercial vehicles, medium and heavy commercial vehicles, Jayo, Furio and BlazoX. Mahindra Truck and Bus provides an entire line of integrated trucking solutions comprising a wide commercial vehicle range from 3.5 ton GVW to 55 ton GCW. The range is designed for higher productivity thanks to the assured higher mileage, superb performance, lower maintenance and overall low operating cost of these vehicles.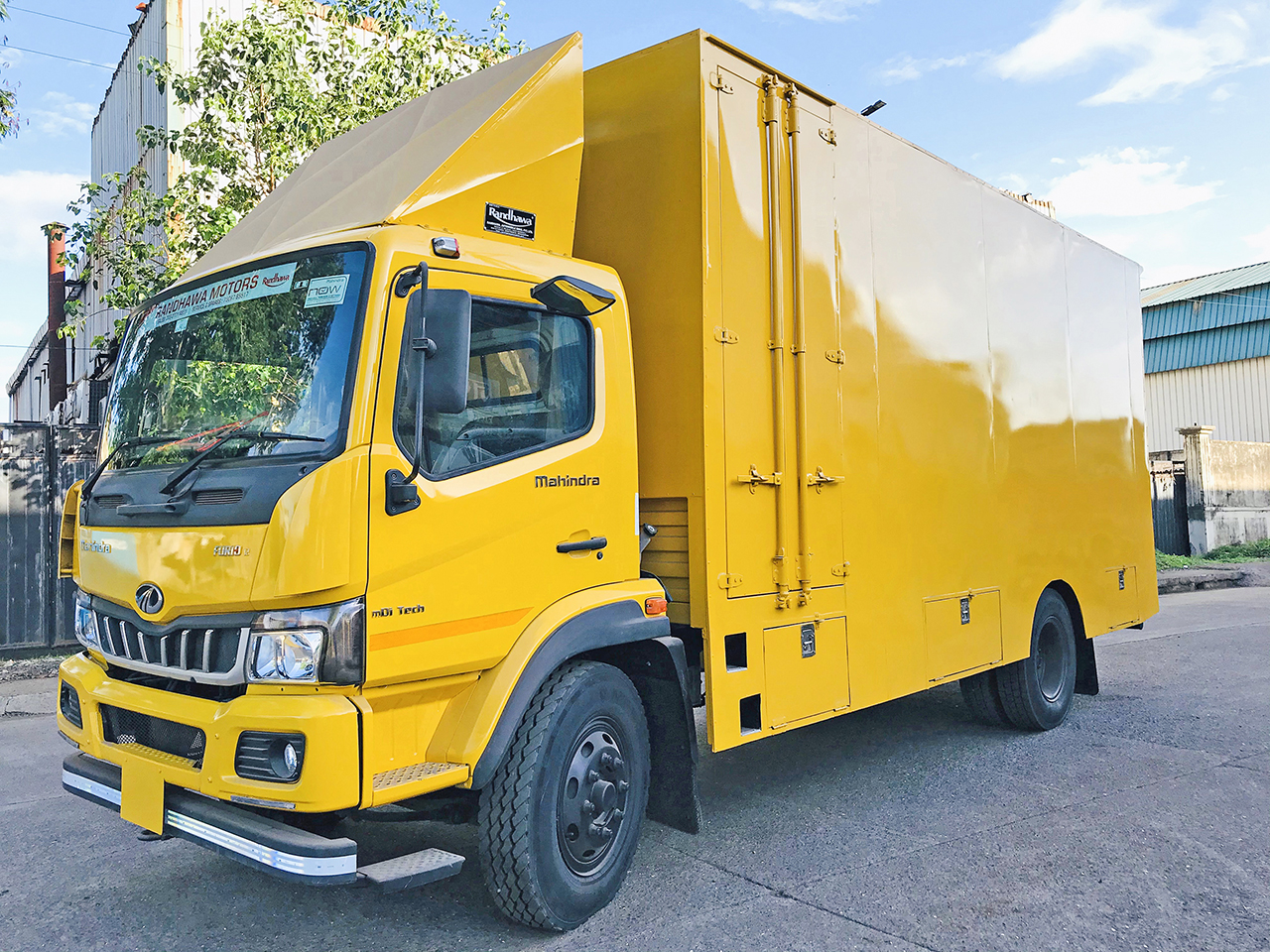 Mahindra Truck and Bus offers round-the-clock multilingual helpline, NOW, which is manned by technical experts to provide instant support to customers and drivers. The NOW mobile service vans and mobile workshops further add to the reach and agility of the support network. Our BS-VI range is equipped with iMAXX telematics solution for enhancing efficiency in fleet operations, leading to higher asset productivity, lower cost of operation and higher fleet safety. Our service and spare guarantees by MTBD get a vehicle back on the road in 48 hours or you get Rs 1,000 per day. The service is provided within two hours in the Mumbai-Delhi corridor or in four hours in the Kashmir-Kanyakumari corridor. Guaranteed availability of 250 critical spares parts at Mparts Plaza gives a customer the back-up to invest in Mahindra Truck and Bus Limited.
OEM Support
Mahindra Truck and Bus has been supporting us on vehicle and parts availability consistently and has been training staff on BS-VI all throughout the pandemic. It has been engaged with us for sub-dealer service and parts' network expansion regularly.
Outlook for FY22 The future outlook for MHCVs is certainly on a steady recovery path in FY22. In FY22, TIV is expected to register 65-70% growth MHCV on account of the lower base effect. The future outlook for ILCVs is quite strong. Since we are realising a bounce-back across all important industry segments with the opening up of markets and increase in demand in hub-and-spoke distributions, FY22 looks optimistic. The impending implementation of a scrappage policy is expected to bolster growth in FY22, especially in the truck and bus segment which has been the most hit. For us, the FY22 outlook looks exciting.