One of the oldest dealerships of Tata Motors in India, Maurya Motors has come a long way in the last 30 years. With a firm presence in various segments related to vehicle sales, the company successfully weathered the pandemic-related storm and is looking forward to a strong year for earning growth in FY22, reports Rajesh Rajgor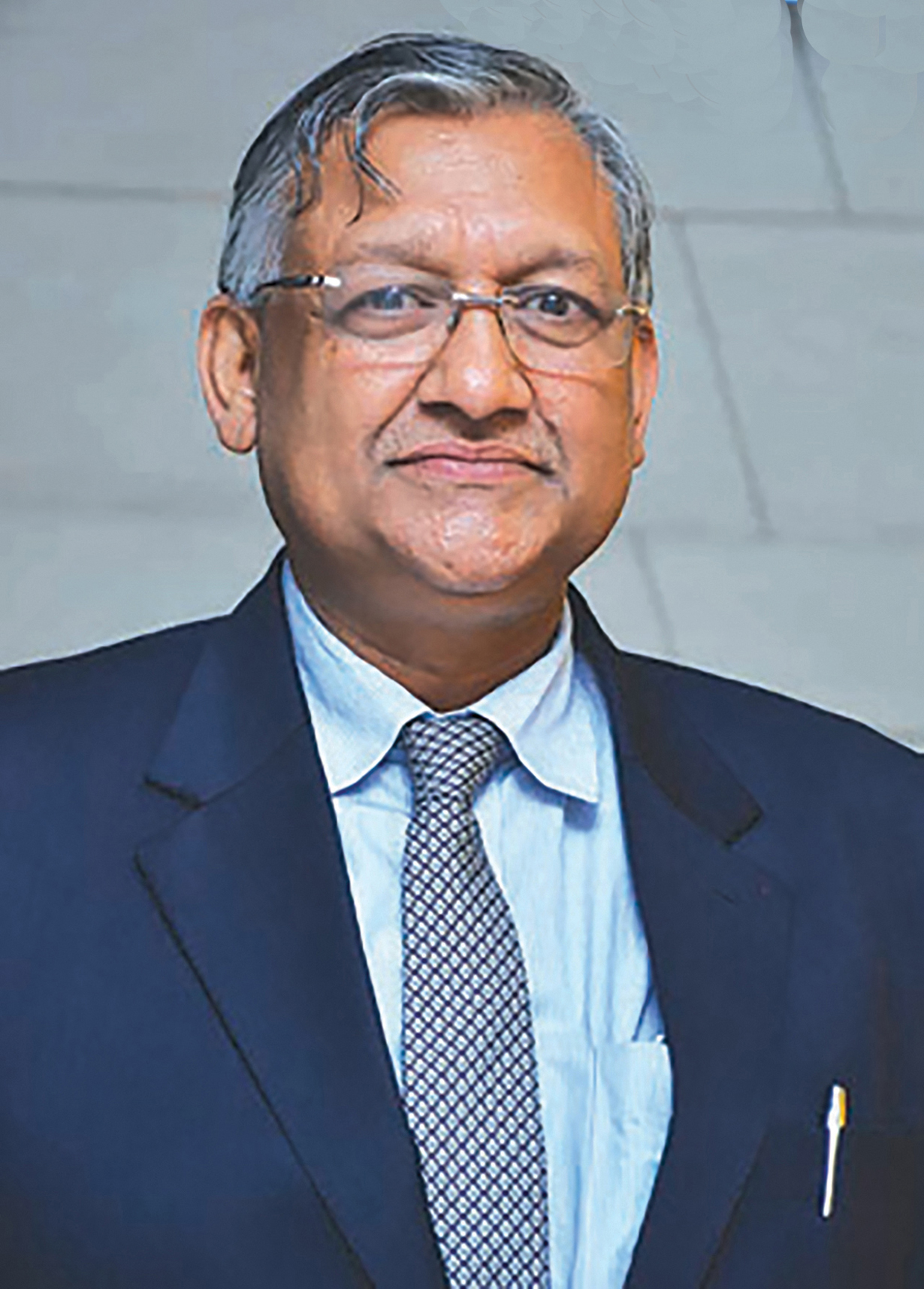 The dealership business is a highly competitive segment not just in India but world-over. One has to not only manage inventories as per demand projections but also assist customers in service, spares, finance and customisation as per their requirements and applications. One company that has taken top billing in all these aspects is Maurya Motors from Bihar. Established in 1991, the company has not only come to be known as the best dealer for Tata Motors in Bihar but has also emerged as a company that has maintained a firm focus on customer-centric services.
For the uninitiated, Maurya Motors first began its association with Tata Motors in the city of Dumka (earlier in Bihar, currently in the state of Jharkhand) in 1961. Satisfactory performance boosted its own as well as Tata Motors' confidence to start a dealership in Patna in 1991. Interacting exclusively with us, Managing Director Mohan Himatsingka recollects: "Our performance was quite satisfactory and when Tata Motors was looking for a dealer partner in Patna, they offered it to us and I shifted from Dumka. Today, we are one of the oldest automobile dealers of Tata Motors in Bihar and not only with private fleet operators but also as a representative of government sales for the company in the state."
"It gives us immense joy that today our market share in this region is 10% more than Tata Motors' market share in Bihar and definitely 20-25% more compared to Tata Motors pan-India. We are happy to serve our customers by being present in all the areas through which a dealer can serve and earn money; be it sales, service, spares, financing, insurance and bodybuilding," he adds. Having weathered many cyclical storms throughout the 30 years of its operation, Maurya Motors brought its prudent practices and connection with customers to stay afloat during the nationwide lockdown. More so because the lockdown was imposed at the crucial juncture of the transition from BS IV to BS VI and the buying and registration for many fleets was in a state of limbo.
The original deadline for switching from BS IV emission standards was March 31, 2020 with the rollout of BS VI standards meant to begin from April 1, 2020. All vehicle models sold after the deadline would have had to follow BS VI standards with no BS IV vehicle allowed to be sold or registered in India after the March deadline. Speaking about his experience during that period, Himatsingka shares, "The market sentiments before the pandemic were all about pre-buying the BS IV vehicles and getting them registered on time. The lockdown from March was a dampener on the purchasing decisions for many fleets. Despite the ecosystem – right from the OEM billing us for the inventory and financers ready to finance the vehicles as new if registered before March 31 along with customers' decision to buy well before time to save costs – it proved to be conducive for sales."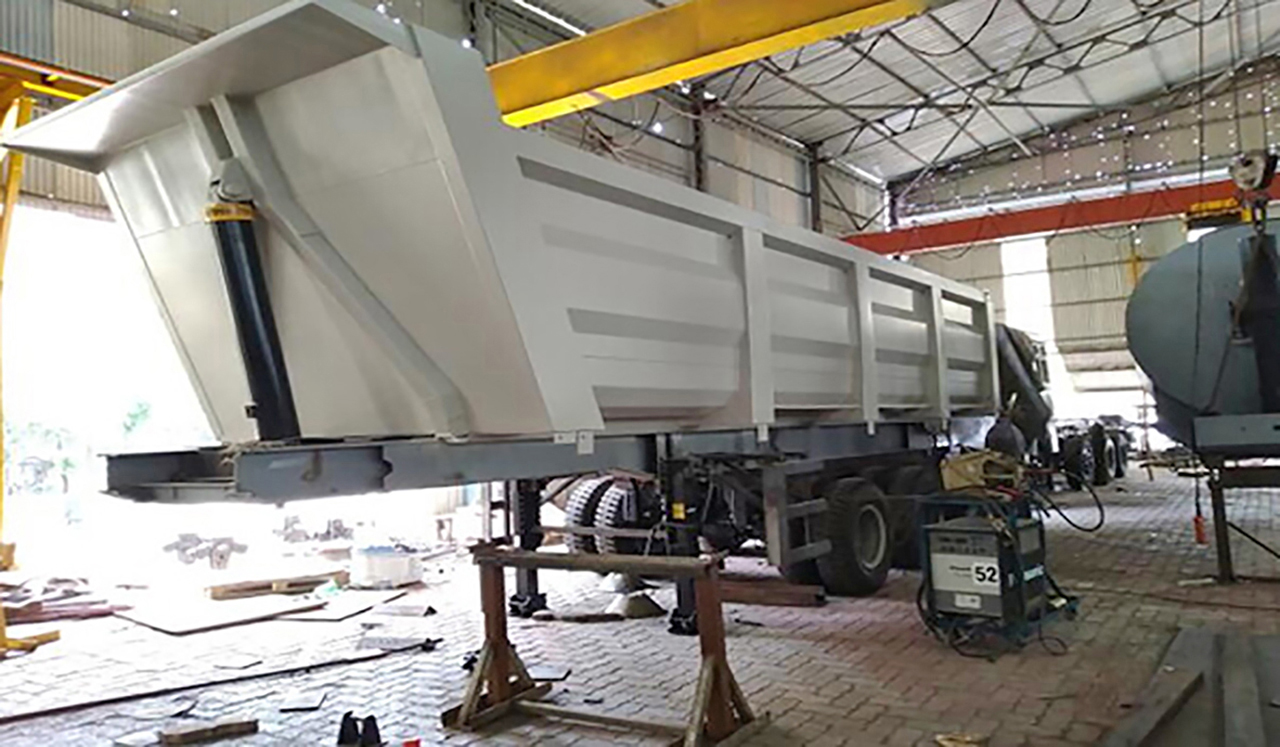 "The lockdown and resulting restricted movements mellowed the sentiments. Despite the restricted movement, we focused on services and measures to cut costs wherever possible to stay afloat. At a later stage i.e. on August 13, 2020, with the Supreme Court allowing registration of BS IV vehicles sold before the date of the lockdown i.e. March 25 came as a relief for people who had bought BS IV-compliant vehicles just before the lockdown was imposed. The court had said no new vehicle would be registered till it decided on the issue in its last order on July 31," he adds.
Recovering from the Slump
It was clear that the automotive industry saw their worst months in the Q1 of FY 2020-21; however, the pent-up demand picked up in the SCV and LCV segments to offer some respite to dealers in Q2. Elaborates Himatsingka: "From July onwards the demand for pick-up vehicles like Tata ACE and Bada Hathi picked up as they were catering to a fixed load segment such as FMCG, farm produce, small parcel loads and cash vans. While, the sales didn't reach the previous years' numbers, they were good enough to provide some momentum. Soon, orders for buses from operators bidding for permits kicked in following the Bihar government issuing permits in a big way."
"Municipal corporations also have placed orders for solid and liquid refuse vehicles with operators. Even construction and infrastructure segments have begun operations, stimulating the demand for tippers. Thus, apart from the demands from long-haul medium and heavy commercial vehicles, most other segments have shown signs of recovery," he adds. Another aspect that helped sustain the business during the lockdown was the renewed focus on service. The company feels this aspect will only grow as more vehicles ply on the roads. "Service not only picked up but in fact helped us sustain during the Q1 of FY 2020-21. All vehicles needing major repairs came to our workshop and we too were happy to concentrate on accidental damage in our body shop. Our mobile team helped vehicles remain on road in our territory," Himatsingka says.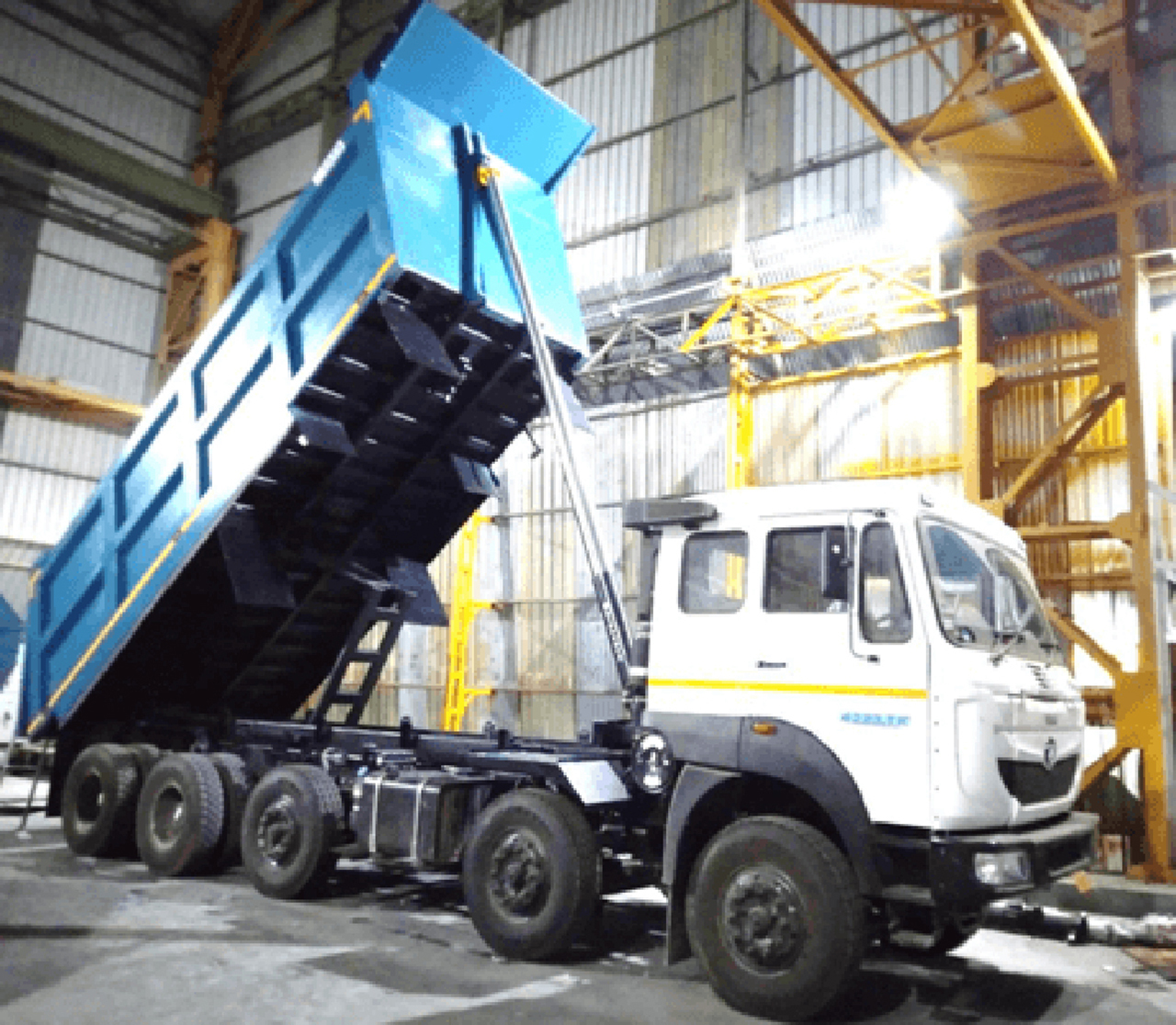 Notably, Maurya Motors boasts of four workshops with each hosting two mobile vans and three recovery vans to cater to any vehicle that has met with an accident. It also has a tie-up with TVS Auto Assist for round-the-clock roadside assistance. One more aspect that kept the employees' morale high at Maurya Motors was the periodic arrangement of imparting training to the staff. "The quantum of training conducted by the OEM really went up during the slowdown. Tata Motors utilised this period in training the staff and technicians about the BS VI features, inspection parameters and free service aspects. The online training was quite easy to grasp for the mechanics. We were apprised of the availability of spares needed for repairs and changes in demand. Given the service needs, we have enough access to parts to never let any customer wait for longer time periods, thus improving the uptime for customers," Himatsingka informs.
Meeting Customers' Needs
A customer's outlook towards modern vehicles, total operational cost and overall expectations for experience has changed in the last 30 years. And this became more than evident during the pandemic. Elaborates Himatsingka: "Long ago, a customer was merely delighted with owning a vehicle and much more delighted if we arranged for finance and extremely happy if we took care of his services with warranties. Today, customers have become persuaders and know what they want for their applications. They want ease of operations and that includes the right body, right insurance or right amount for financing. With our body-building facility, we cater to Tata Motors' customers' needs very effectively. If they need tippers or a container on ICV or cash vans on SCV, we make that happen."
Maurya Motors can make about 40 bodies for container or tippers per month. It has also been catering to customers' needs by diversifying as per the application of the fleet operators. "We make cash vans, containers, tippers and solid and liquid waste refuse vehicles. We are waiting for ICAT approval to enable us to even make ambulances. That should further expand our brand," affirms Himatsingka. The company's vision is to reach out to all types of customers under one roof and it is this approach that has made them a highly successful brand in Bihar. With a passenger vehicle dealership for Tata Motors too, Himatsingka feels the next decade will definitely be dominated by Tata Motors, not only in commercial vehicles but also in SCVs and passenger vehicles.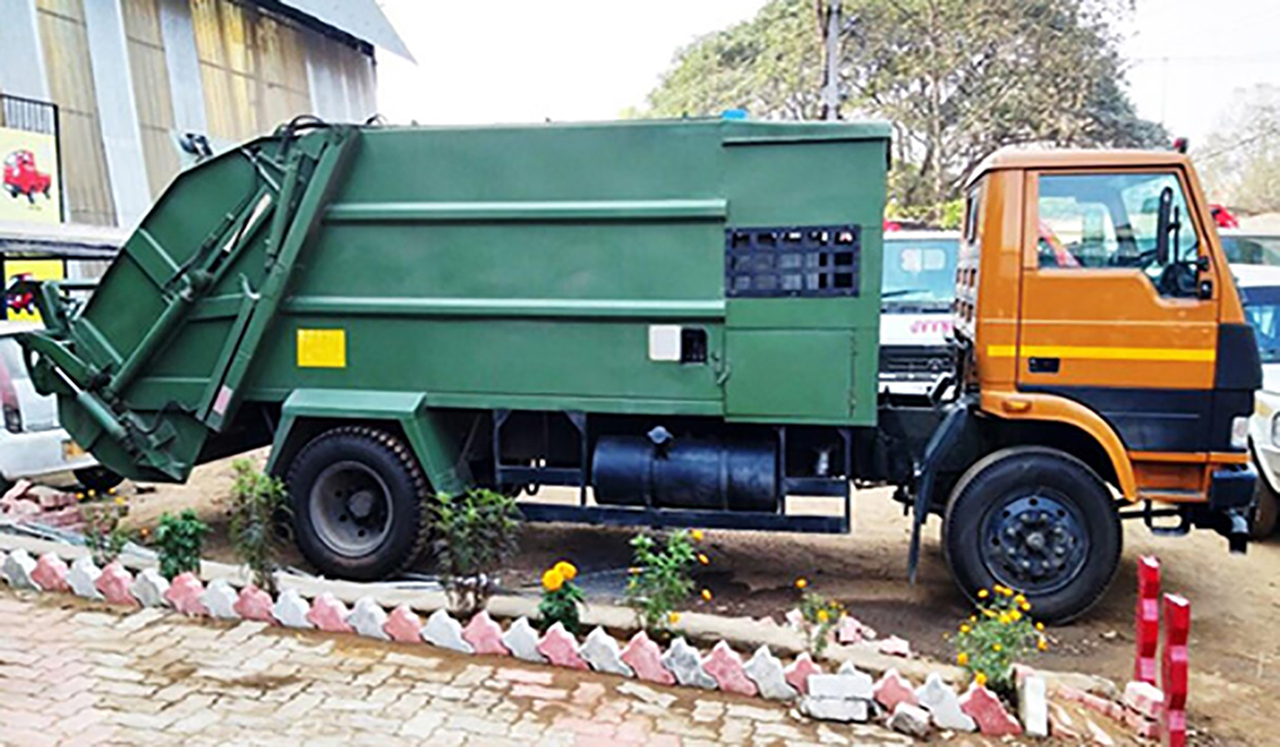 "Tata Motors is an accepted brand and there is a waiting list for passenger vehicles now. As per a report, in December 2018 they had produced approximately 13,000 cars and in December 2019 they produced close to 26,000 cars. Inventory at our dealership is also rapidly absorbed, which means whatever they are producing is being sold," Himatsingka says. To manage the scale of all these activities requires a lot of skilled, trained workforce. Including the dealership, Maurya Motors employs over 900 people that includes 500 mechanics, 200 helpers and support staff along with 200 back-office employees.
"Given the growth prospects from private users and operators, including government spending on infrastructure, CNG and electric vehicles, we are bullish about growth in demand in FY22 in Bihar. Currently all put together we clocked a turnover of 1100 crores and hope to grow at 15-20 percent year on year for the next 3-4 years," Himatsingka states. Maurya Motors has witnessed impressive growth in each of the segments of the business and its continued efforts to serve customers has yielded remarkable returns for the company to explore furthermore and cross new milestones as it looks ahead to FY22 with optimism.
—
Our performance was quite satisfactory and when Tata Motors was looking for a dealer partner in Patna, they offered it to us and I shifted from Dumka. Today, we are one of the oldest automobile dealers of Tata Motors in Bihar and not only with private fleet operators but also as a representative of government sales for the company in the state.
– Mohan Himatsingka, Managing Director