One of Tamil Nadu's oldest and leading dealership giants celebrated its centenary celebrations recently by organizing an extravagant 'Auto Expo and Customer Conference' at Jayaraj Auto Nagar near Tiruchirappalli. The event saw the group's customers and partners in the region's CV and CE market coming together to show renewed vigor after two years of lull in business and activities due to the pandemic, reports Dhiyanesh Ravichandran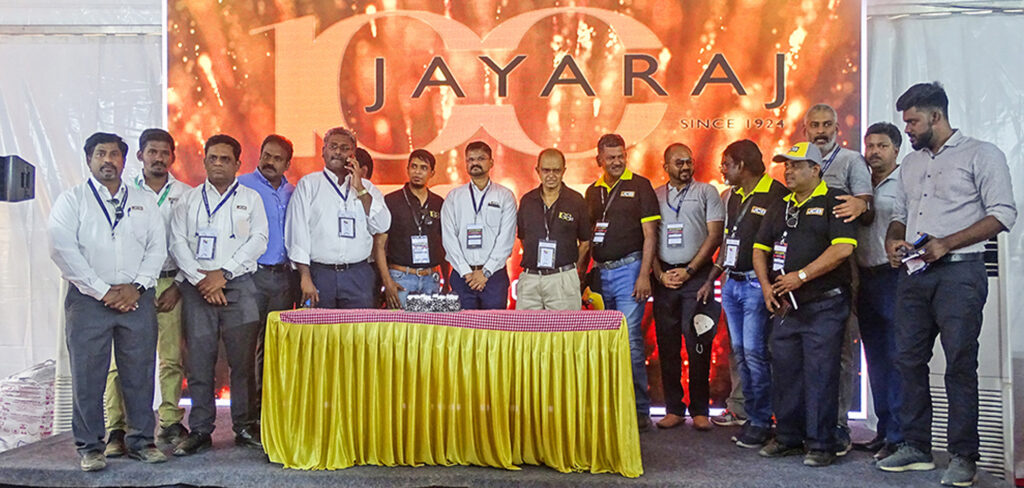 A customer event of massive scale and flamboyance is unusual for a dealership house to host, even for centenary commemoration, you may think. But that would amount to gross underestimation of the evolution and stature of the Jayaraj Group, whose legacy of automotive businesses almost coincides with history of the automotive heritage in the central and southern parts of the state! For about 100 years, the family-owned business conglomerate has earned an undisputable name and command in vehicle and equipment dealing services in the region, which was evident from the attention and response that the event garnered.

Founded by S. G. Jayaraj in early 1920s, the company's heritage began with bus and truck transportation in and around Madurai region. Later, the group ventured into dealerships of Ford and Chevrolet Bedford trucks, Lambretta bikes, and Hillman, Sunbeam-Talbot and Morris cars in 1930s-50s, Hindustan Motors in the 1960s, and Escorts and Ford Tractor dealership in 1980s. Post 1980s, the company added some of the contemporary OEMs into its fold, namely Swaraj Mazda, JCB, John Deere Tractors, MAN Trucks, and so on.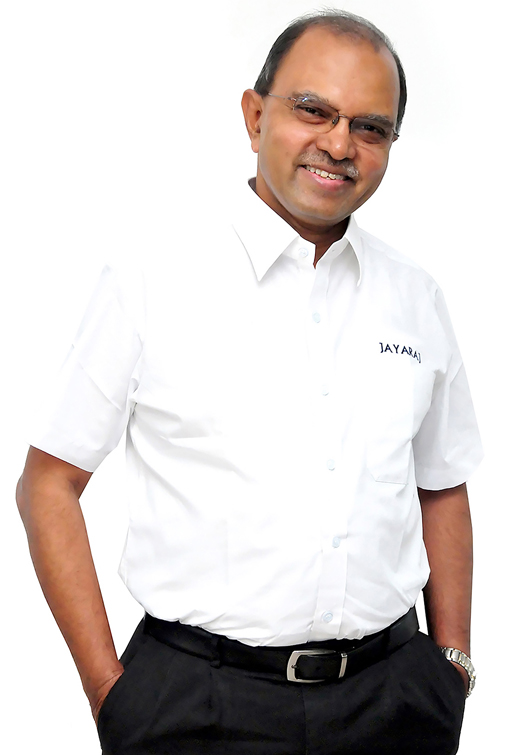 "Our group has recently entered its 99th year in the automobile business, spread over 4 generations. We have planned for 3 years of celebrations to reinforce the longevity of our business and the time-tested principles we uphold and stand for", said Jeyasuresh Jayaraj, Managing Director and Group Chairman, who is also the grandson of founder S. G. Jayaraj. To kick-start the celebrations, the Auto Expo and Customer Conference was held exclusively for Jayaraj customers, and provided them a platform to see the spectrum of products we deal with, he added.
The two-day event was nothing short of an 'Auto Expo' or 'Excon' in flair and style. There was a gargantuan display of over 100 vehicles and machines across all the brands under the Jayaraj Group's dealerships, including used vehicles and equipment for sale, along with a host of expo stalls of parts suppliers, vehicle accessories brands, and financing firms. The expo ground also had test tracks exclusive made for the purpose of giving the visitors a first-hand experience of Jeep SUVs and BharatBenz tippers. Adding a slice of fun and amusement, the event saw 'Dancing Diggers' show, in which JCB backhoes and wheel-loaders did some impressive stunts to showcase their distinctive capabilities.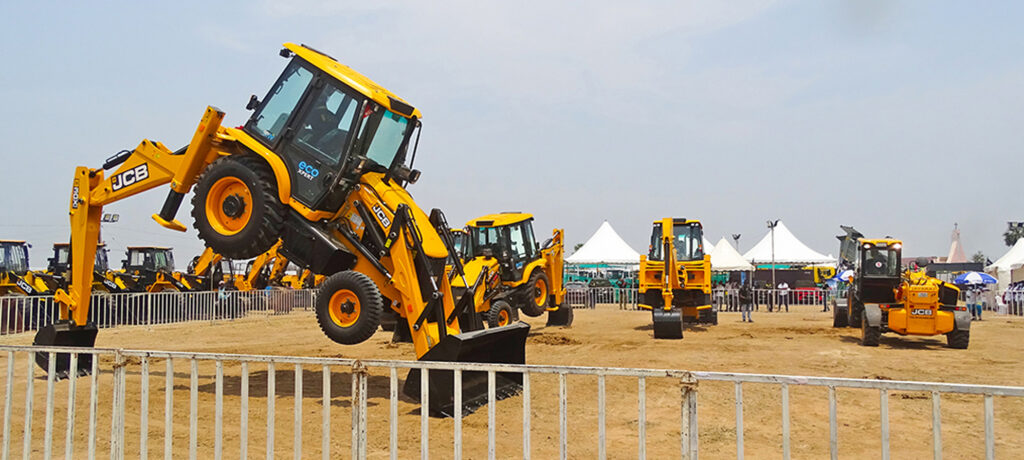 "It was an experience like they've never had before with us. We took this opportunity to thank our customers and OEM partners for their support during this journey, as we witnessed many of our customers build their businesses alongside ours", Jeyasuresh Jayaraj said. The Auto Expo and Customer Conference was declared a huge success, with over 4,000-plus footfall and over 170 bookings and deliveries across the brands and segments. The company had also announced exciting offers and booking packages for the customers to avail at the event.
The arrangements for the event were fabulous and the display of products was excellent. An event of this scale shows the quality and determination that Jayaraj Group has for its businesses", commented M. Ravi, Managing Director – Sree Infra, Tiruchirappalli.
At present, the dealership portfolio of the Jayaraj Group is widespread into four broad segments – passenger cars, commercial vehicles, construction equipment, and agricultural equipment. On the CV side, the brands dealt by the group include BharatBenz, SML Isuzu, and MAN (service), while JCB and Ajax Fiori are the two CE brands. With a workforce of over 1,200 and 81 touch-points, the Jayaraj Group boasts an annual average sales figure of 4,115 vehicles and equipment across all segments.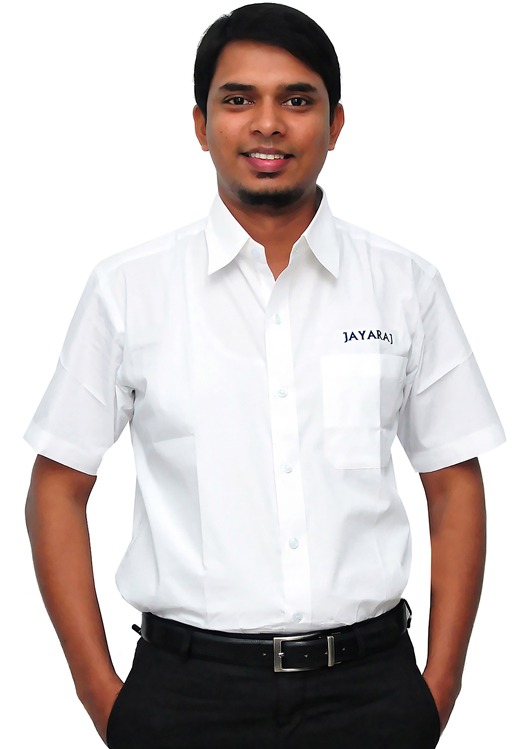 The group's strength lies in its diversified portfolio, which strategically helps in stabilizing its top-line and bottom-line amid ups and downs of different segments. Its vision is to be the most preferred dealership group in South India in all these segments, by offering top-notch customer service and outreach. "A customer need not travel more than 30 km to reach one of our touch points in the region. Our aim is to bring ourselves even closer, with a touch-point every 25 km", said Ajay Jayaraj, CEO of the group. Asked on OEM partnerships, he replied that it is in the ethos of his legendary enterprise to consider OEMs for long-term engagements. "This has helped us steadily grow in the dealership business all these years", he said.
The 'Jayaraj 100' event also turned out to be a much-needed 'renaissance' moment for the customers and group's marketing and service teams to reaffirm their commitment to and engagement with each other. The last two years hardly saw any physical gatherings or events of this kind, while both the CV and CE markets were facing considerable heat out of economic downturn due to the pandemic. With the demand for new vehicles and equipment fast recovering to pre-COVID levels, events of this kind are 'booster shots' to the markets.
In regional expos and customer meets like this, the networking and interaction among stakeholders tend to have an influencing impact on market confidence and consumer behavior. 'Word-of-mouth' still holds sway among fleets and individual entrepreneurs, and the synergies shared by fellow buyers and service providers in such physical events are bound to instill enough confidence and determination among them to aspire more and look beyond.