Eicher Trucks and Buses, in collaboration with AV Motors, has opened two new 3S facilities in and around Mumbai. The launch of the new touch-points shows Mumbai's growing affinity towards Eicher vehicles, notes Rajesh Rajgor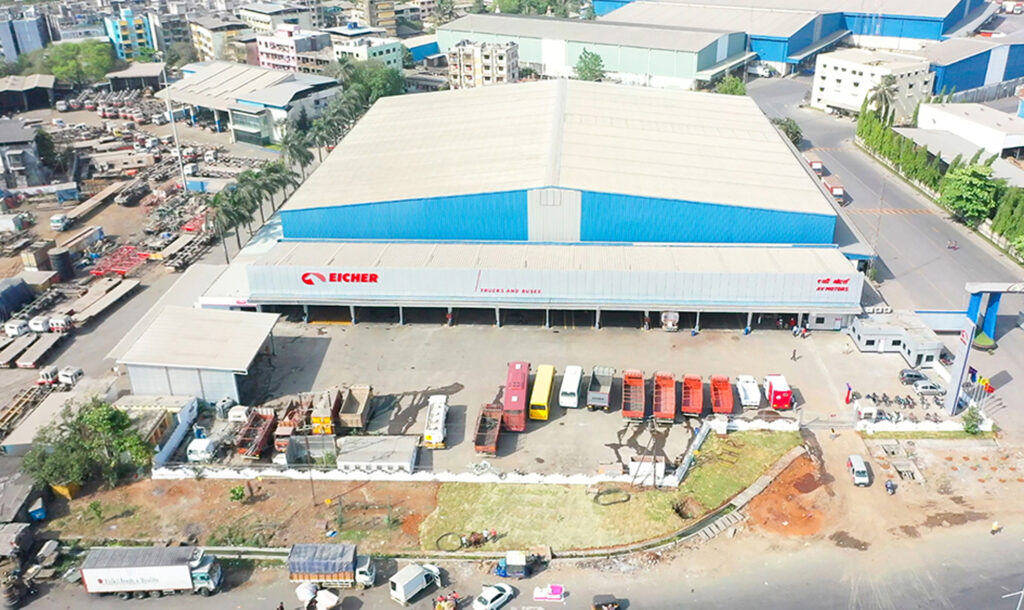 AV Motors, headquartered in Hyderabad, is a well-known brand in the world of automotive dealerships. The 19-year-old business is descended from Late Babulalji Tholia's well-known Hyderabad Tempo House, which he launched in 1975. The company recently came up with two new dealership setups for Eicher Truck and Buses. In the presence of Vinod Aggarwal, Managing Director and CEO, VE Commercial Vehicles Ltd., other senior dignitaries from financing organisations and customers, the new sites were inaugurated with a grand opening ceremony.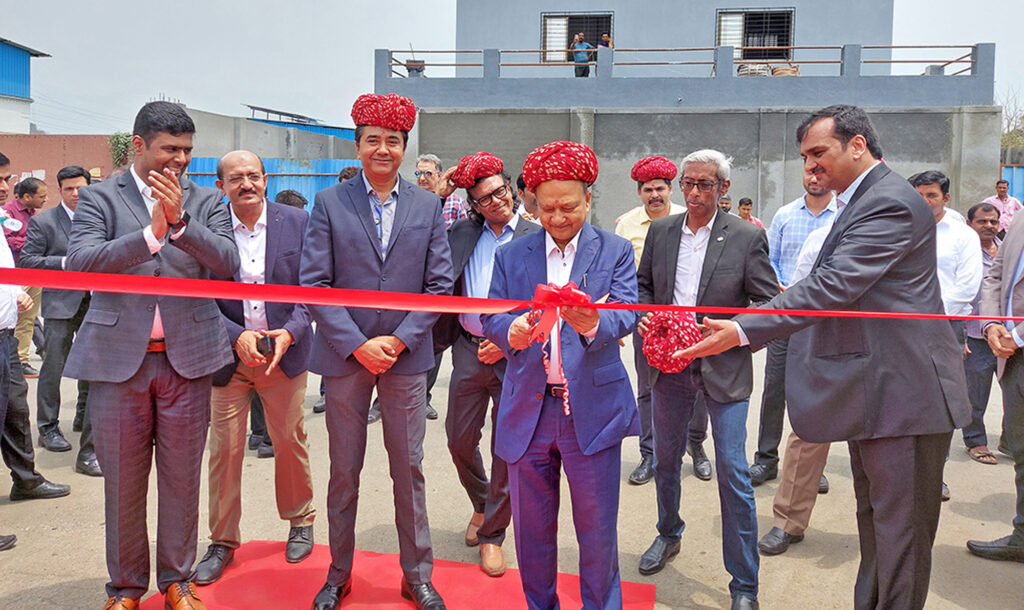 Speaking on the occasion, Ajay Jain, Director, AV Motors, said: "The 3S facility at CCI Logistics Compound on Old Mumbai Pune Highway at Palaspe Phata, Panvel boats of 14 bays and is spread across 60,000 sq.feet area. The proximity to JNPT port and Kalamboli truck terminal, along with a connection to the Goa highway makes this location an attractive one for a 3S dealership. The facility at Apple Industrial Hub on NH 8, Pelhar Phata, Nallasopara East is of 45,000 sq. feet with 10 service bays. This stretch is quite a promising one for LMD trucks and we shall be able to cater to clients even till Vapi."
The Eicher Edge
The entire stretch of Mumbai and North Mumbai has warmed up to Eicher LMD trucks. Right from the Pro 3019, Pro 6019, Pro 6028A to Pro 6048, the new BS VI range of Pro series trucks (heavy duty and light and medium duty trucks 4.9 to 55 tons – haulage, tippers, tractor-trailers and buses), powered by the next-gen unique EUTECH6 solution is designed to deliver superior performance and maximum lifetime profitability. Eicher believes that the sale is only the beginning of a relationship, and it's critical to work with customers throughout the vehicle's lifecycle. As a result, Eicher has built a large after-sales network that provides full support.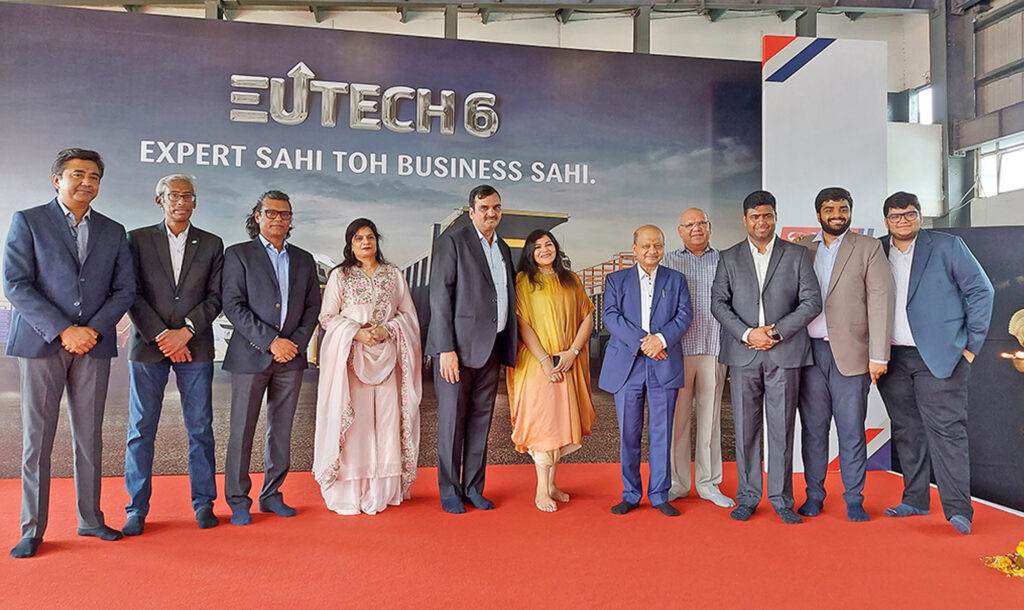 The company is further setting up a 2S facility at Mira Road, Mumbai with 14 bays in order to cater to city vehicles. Piyush Jain, CEO, AV Motors, shared: "The 30,000 sq. feet facility at Mira Road will further bolster our ambition to serve the Mumbai belt. Apart from the above we have come with Eicher select sales outlet at Dombivali and Pen. In the near future we shall come up with two more facilities in the MMRDA region. As of today, the total team strength for service is of 105 members and close to 50 people in sales that cater to LMD, HD and bus customers in Mumbai."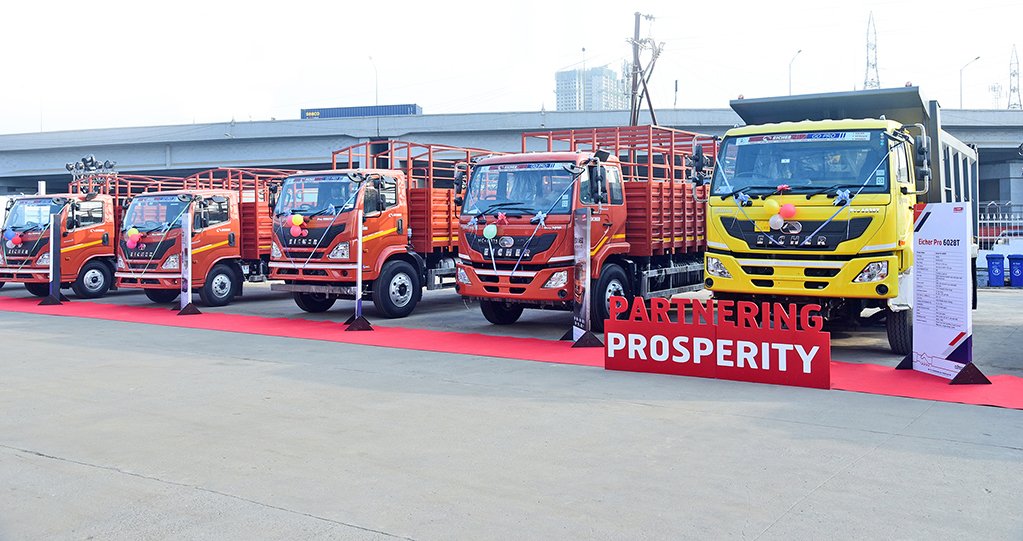 Given the superlative response from potential customers and existing customers who encouraged AV Motors with fresh orders, the company has set up a stockyard of 1.5 lakh sq. feet and is mulling over adding another service setup in Bhiwandi. At the event the company handed over the Eicher vehicles' keys to its customers. "In the month of April 2022, we have delivered 130 vehicles and were the number one dealer in the entire west for LMD and HD for Eicher Truck and Buses," Piyush Jain informed.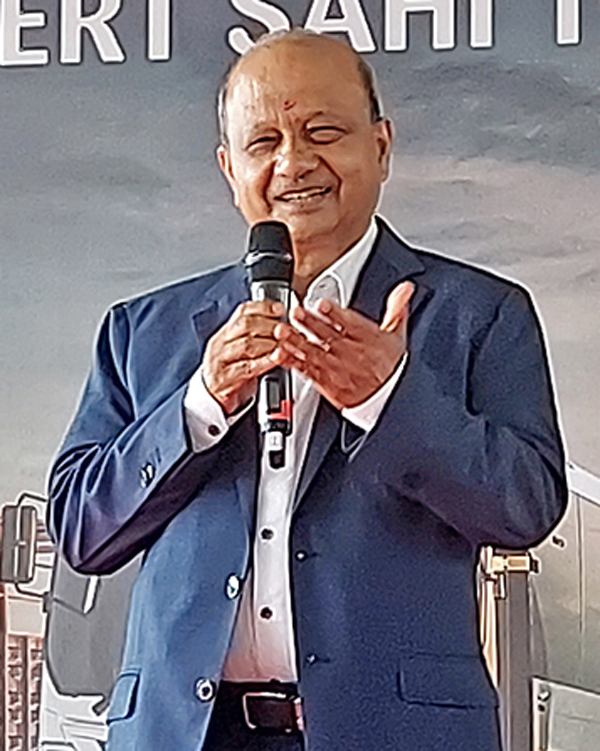 "Our channel partner network is fully equipped, trained and empowered to provide best-in-class services across the country's roadways and industry hubs. The goal is to work with the channel to capitalise on the CV industry's development areas and prospects, including not just vehicle sales but also aftermarket services such as authentic parts, site assistance and resale. The goal is to build a strong and fully engaged dealer network that is efficient, customer-centric, well-equipped and profitable.
– Vinod Aggarwal, MD and CEO, VE Commercial Vehicles Ltd.