Starting with radios and moving to automotive leaf springs, Madras Engineering Company has come a long way. Sharing his knowledge of the aftermarket sector in the country, Lalit Nangia, proprietor of Madras Engineering Company, elaborates on how the industry has changed over the years and how the increasing shift towards electric vehicles will further create a huge transformation. M. Stephen with this exclusive interview report.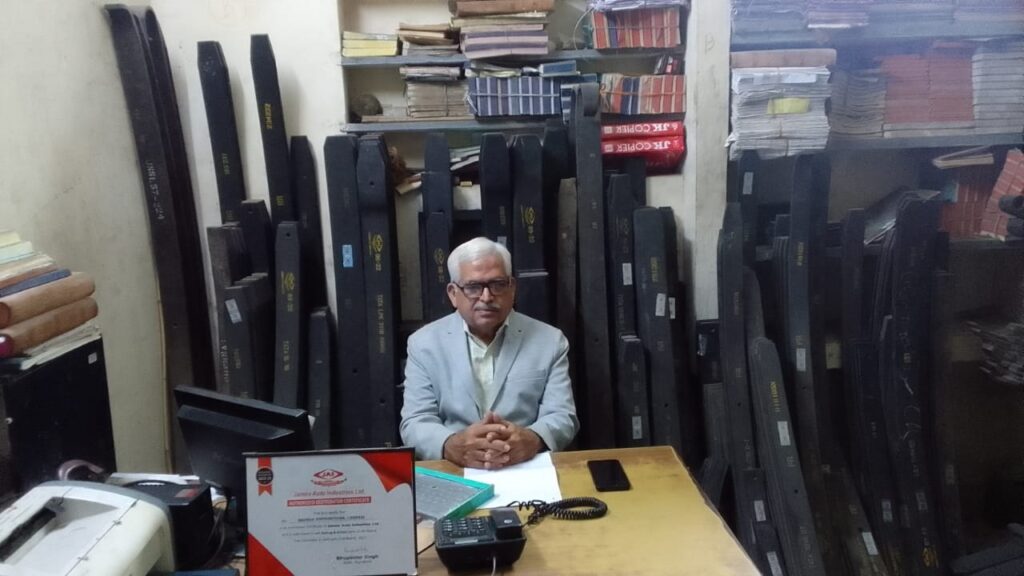 Let us start with some background about Madras Engineering Company. When and how was your company started and how has the journey been so far?
The business was started in the year 1960 by my father, S D Nangia. The nature of the business at that time was connected to radios. He had a background in this field and the prospects were promising. He set up his office on General Patters Road, which was in fact developing into a major automobiles' spare parts hub. During the course of the business, he made acquaintances in the automobile industry also. Well-wishers suggested that since the office was right in the middle of the automobile spare parts market, it would be a good idea to start another vertical in automobile spare parts. And that is how he started dealing in leaf springs. He was told that leaf springs were much in demand and there would be no need to invest efforts in marketing.
That's how the journey started. But it was still not our main business. Then, the business of radios developed to tape recorders and later television sets but after the entry of big multinational electronic goods' brands into India, the small-scale industry in electronics could not keep pace with the fast developments. So we started concentrating more on the automobile vertical. We started with leaf springs dealing with a company called Bombay Motor Trading Company in Kapurthala, which was a leading manufacturer of this product in those days. Around 1985, the supply from that company started slowing down and then we took up another brand called Auto Steels from Delhi, an original equipment supplier of Standard Motor Company in Chennai.
That was also a good quality brand. In the meantime, marketing executives from Jamna Auto Industries had also approached us and even though the company was an original equipment supplier, it wanted to improve its presence in the aftermarket, which is why it was looking for new distributors. Due to their sustained efforts we started doing business with them in a small way around the year 2000. Gradually, because of their improved marketing strategies, the sales of the 'JAI' branded products started witnessing a great turnaround, which helped us flourish too. We are now a distributor for the JAI brand of leaf springs.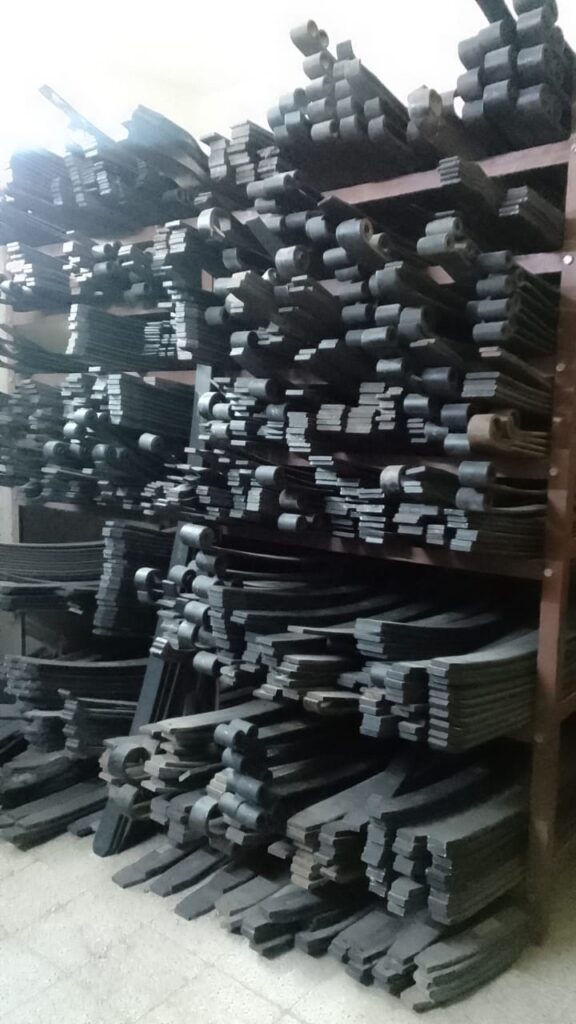 Could you pick out some important milestones or turning points in your company's six decades long journey?
The introduction of JAI brand through us was a major milestone. There has been steady growth in our business due to the combined efforts of both Jamna Auto Industries as well as our company. The growth was really very good from 2000 to 2015 which, however, has slackened due to increasing competition from other brands and the appointment of more distributors. The pandemic was another major disruption and we are yet to come out of its impact. However, there has not been much deterioration in our business and we have maintaining the growth curve over the past five years.
Which are the markets or regions covered by you for the principals you represent?
Our market region is Tamil Nadu and we cover up to 250 km in and around Chennai and throughout the state.
According to you, how has the aftermarket business changed over the years given the kind of dynamics changes we have seen in the past and are seeing at present?
The entry of major international companies has not affected our business much. Leaf springs are used in the suspension of all vehicles and are manufactured indigenously with Jamna Auto Industries being a major player. It has about 70% original equipment share for all the vehicles manufactured in India. The entry of the big brands has actually helped us even though the marketing methods employed them have been different. They are encouraging people who purchase vehicles to come back to their own authorised service centres so that they can control the distribution of the spare parts. This makes it difficult for the other players.
How will EVs impact the aftermarket business and how are you preparing your business for this disruption?
I think it is going to make a major impact because the components used in an electric vehicle are lesser and the wear and tear also is going to be less. However, the suspension is going to be the same and so I think leaf springs will continue to be in use albeit with some changes. There may not be any major change in the suspension system but it may become lighter. At the same time, the vehicles are becoming bigger with higher payloads and so a complete transformation is expected to take more time.
For example, about 30-40 years ago, the maximum tonnage of a lorry was about 20 tonnes but now we have vehicles belonging to big brand companies like Volvo and Scania which have load capacity of 60 tonnes and even higher. There are trailers which carry even more than that and to match that load the suspension systems have to be heavier. So, I think the old suspension systems will still continue.
What impact have e-commerce platforms like Amazon or Flipkart had on your business? Are you offering your products on online sites through which customers can place orders?
The nature of our product is such that it cannot be marketed easily online through e-commerce sites. The range is also too wide. There may be about say 25 or 30 sizes of spring plates in each vehicle and so the vehicle owner may not be able to choose the correct size himself. Also, the owner cannot afford to lose downtime. He will prefer to buy immediately from a nearby dealer rather than wait for delivery by an online portal, which may take at least a couple of days. Saving on time overrides the cost factor. Further, the total number of part numbers in leaf springs can exceed 5,000 and to offer that range on an e-commerce platform will be difficult. At the most we can promote the brand through marketing sites like India Mart, Trade India, Just Dial, etc.
If the vehicle scrapping policy comes into effect, how will it affect the aftermarket business?
The vehicle scrapping policy is expected to tilt in favour of new vehicle sales since vehicles are going to be replaced faster. The aftermarket will have less demand as replacement of parts will be less. The advent of electric vehicles is expected to make the air less polluted. But I think that the disposal of used batteries is going to be an area of concern. However, given that technology is moving ahead at a brisk pace, a solution may be found for that too.
What are your future growth plans and, in your opinion, how will the aftermarket business in India change over the coming years?
As far as suspensions systems are concerned, the business is going to continue as it is. There will be gradual growth and the only disruption will be due to the marketing techniques of the international companies, as mentioned earlier. If my business has to grow, I have to introduce components which are connected with leaf springs. The one factor that is unique to the automobile spare parts business is that it is credit-oriented. We have to per se give the facility of credit which is now becoming more difficult given that profit margins are shrinking. We have to improve the business with good financial backing. We cannot afford to slacken even for a short time.
And as far as the future transformation of the aftermarket business is concerned, I think on the electrical side it is going see a big improvement. Electrical dealers are still right now doing better than what they used to do before. If you see the spare parts outlets in the automobile sector, most of them are electrical and electronics only, accessories and extra fittings. Other components such as those related to the engine are not doing as well as they used to. And with the introduction of motors, it is only going to reduce. The cost factor is slowing down the shift. Prices are bound to come down, though, sooner than expected, as is the case with consumer electronics.